Prince William may have beaten his pregnant wife Kate Middleton in a game of Swedish hockey, but apparently, his technique left a lot to be desired.
The sport-crazy royals took a shot at playing 'bandy' during their four-day tour of Sweden and Norway and Kensington Palace proudly put some shots up on their Instagram.
But while Kate earned stacks of praise on her cute attire and the fact she was playing pregnant, the poor Duke of Cambridge got a little heckled.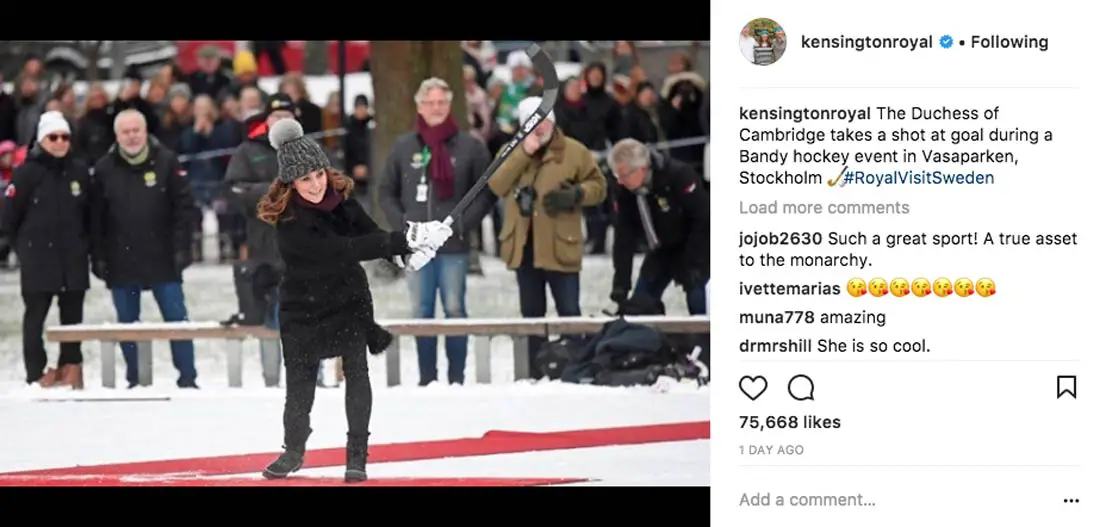 "Oh lord, someone show him how to hold a hockey stick," wrote one social media user. "Oops. Might be a high sticking call made. Lol," quipped another.
In the snapshot, William's stick is raised high into the air as he stands upright watching where his ball landed.
Kate eagerly watched on and despite the fact her husband looked cool in a Fusalp jacket and on-trend bobble hat, his style was overlooked by his form.
"Look at the golf follow through," another person commented while others also said he'd be better suited on a golf course and joked about his "high stick".
VIDEO: Bottoms Up! Will & Kate Have a Shot of Whisky & Liqueur! THE ROYALS IN
The Duchess of Cambridge, on the other hand, was commended for "owning the hockey arena while pregnant" and her fans gushed over her Burberry coat and hat.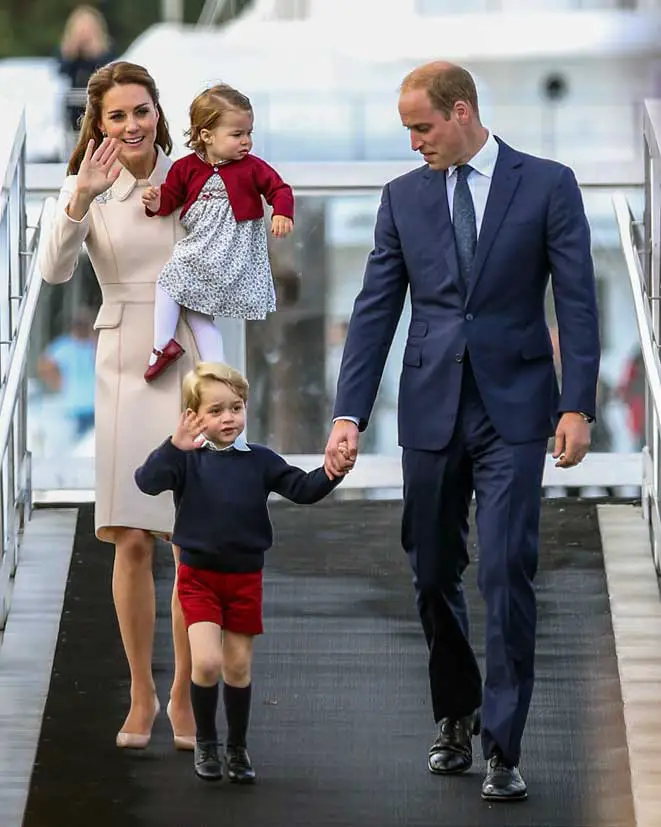 William and Kate are expecting their third child later this year.
Kate Middleton Trivia: As a young child Kate lived in Amman, Jordan as her parents worked there.