Who: Justin Timberlake 
What: On set of his movie titled Palmer chatting with colleagues
Wearing: Looks like his prison outfit from the movie role as an ex-convict
Where: New Orleans, USA
---
Justin Timberlake gets back to work on the movie Palmer after being photographed "affectionately holding hands" with his latest leading lady Alisha Wainwright.
We've seen the video, and it looks pretty innocent! Check out the video on The Sun newspaper Website HERE.
Wearing what looked to be his outfit for his role as ex-convict Eddie Palmer, the superstar also sported a blue jumpsuit and short crew cut. If you look closely, his trailer door even has a sign saying "Wake Up".
In the movie he plays a former college football star who has fallen on hard times and had a stint in prison, and then falls for co-star Wainwright. The film also stars Juno Temple. Wainwright is best known for her role as Maia Roberts on the Freeform television series Shadowhunters. Wainwright can currently be seen starring alongside Michael B Jordan in the Netflix series Raising Dion.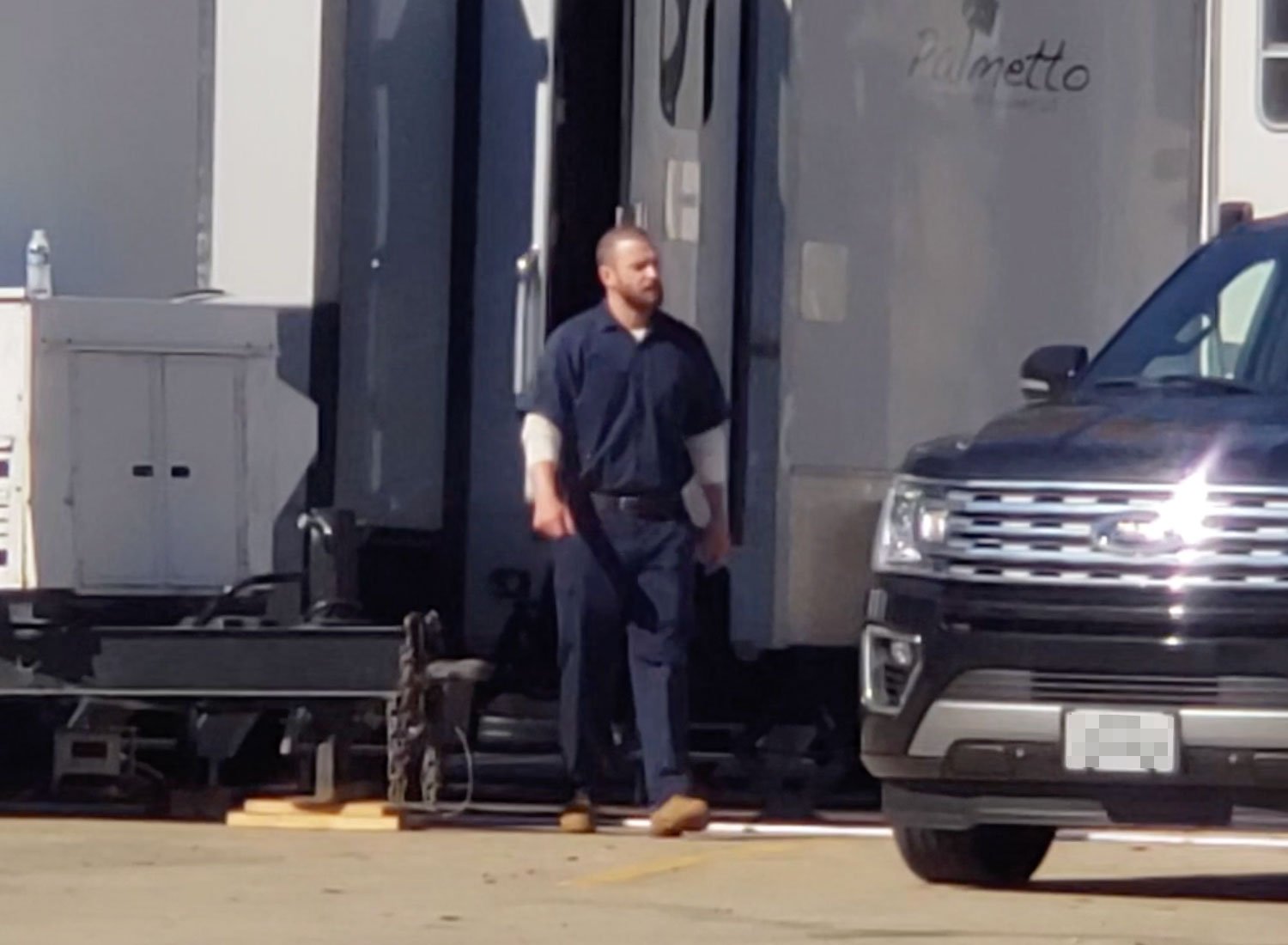 Justin Timberlake and Jessica Biel are widely considered to have one of the most devoted marriages in Hollywood.  Leave it alone!
Justin Timberlake Trivia: Justin Timberlake has an Oscar nomination for his song "Can't Stop The Feeling" in the animated feature Trolls.