In The Dust Of This Planet ? ! Lily Collins was spotted in the middle of a photo shoot on Sunset Boulevard in Hollywood, Los Angeles in a stylish outfit.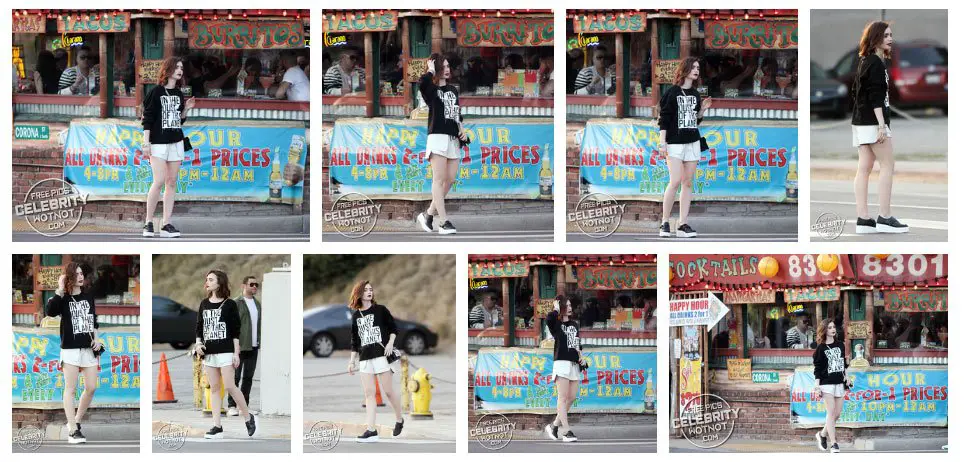 The actress, model and writer fashioned a sweater stating "In The Dust Of This Planet" from BLK DNM. BLK DNM is located at 237 Lafayette St, New York, New York and they state on their Facebook page that they are "creative project from downtown New York City". They are set to launch "Chapter 2" in December 2019.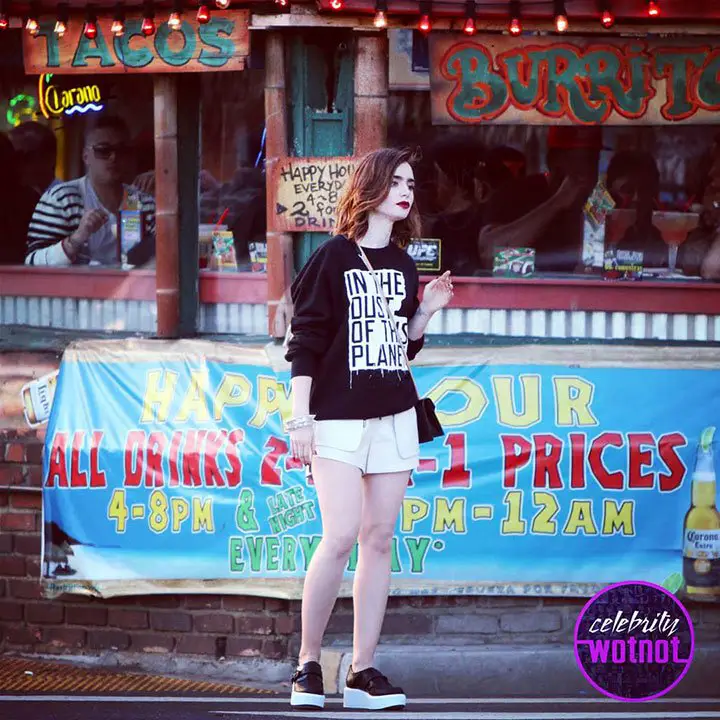 Matching the sweater with an unusual pair of thick soled shoes and dark red lipstick she complimented her look with a pair of white leather Bec + Bridge shorts. Check out more pics on our Free Celebrity Gallery Page: Lily Collins Pictures
She was snapped at 8301 Sunset Blvd, West Hollywood, CA 90069, USA. You can see more Celeb spots on our PapMap.
After starring as Fantine in the TV Series Les Miserable Lily Collins is set to star as Emily in Emily in Paris, where "A young American woman from the Midwest is hired by a marketing firm in Paris to provide them with an American perspective on things."
Lily Collins Trivia: Lily Collins majored in broadcast journalism but began acting aged just two in the BBC series Growing Pains.