David Beckham has been spotted driving his Jeep Wrangler Unlimited and the truck has been customized Beckham-style.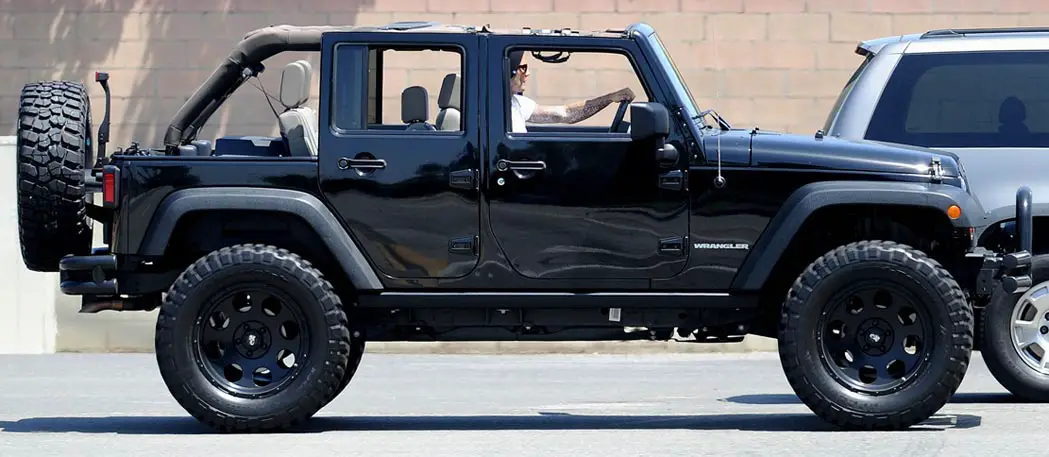 In this collection of pics, DB7 showed off his customized 4×4 Jeep Wrangler Unlimited that featured 22-inch Dub wheels, blacked out rims, a special tube bumper and an extra tire on the back as he went for a spin in Los Angeles.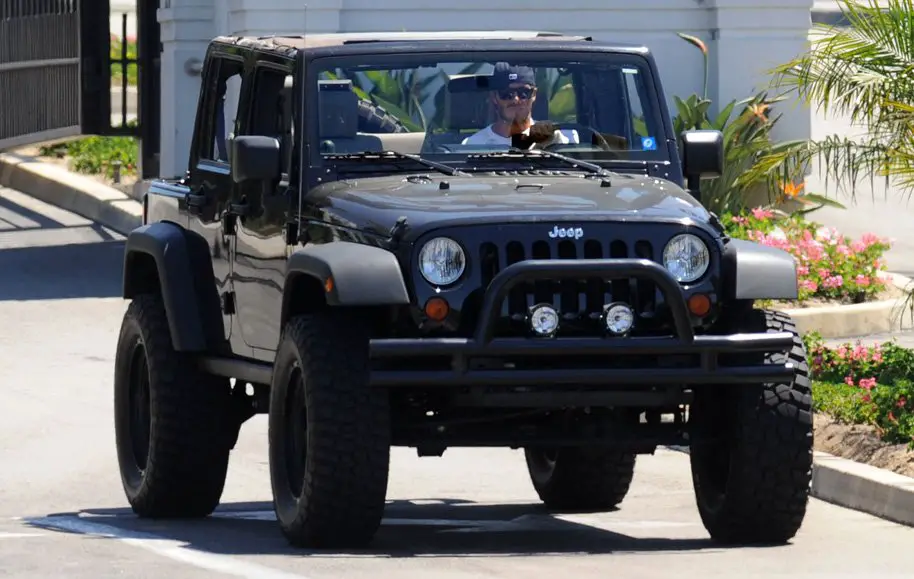 This isn't his only customized ride though. He also has a Rolls Royce Phantom Drophead, Bentley GT, Range Rover and a Chevy Camaro.
In fact, he was also spotted in a vintage Porsche 911 which he reportedly bought in 2013 and was the original car was owned by film star Steve McQueen, featured in the 1971 movie Le Mans and you can see the pics here: Porsche and Becks! David Beckham Drives Replica Classic Sports Car
VIDEO: David Beckham Driving His Jeep Wrangler Unlimited in LA
David Beckham was also pictured on his vintage motorbike called "David Beckham's Super Vintage 93 Knuckle" on the popular Abbot Kinney Blvd in Venice, California.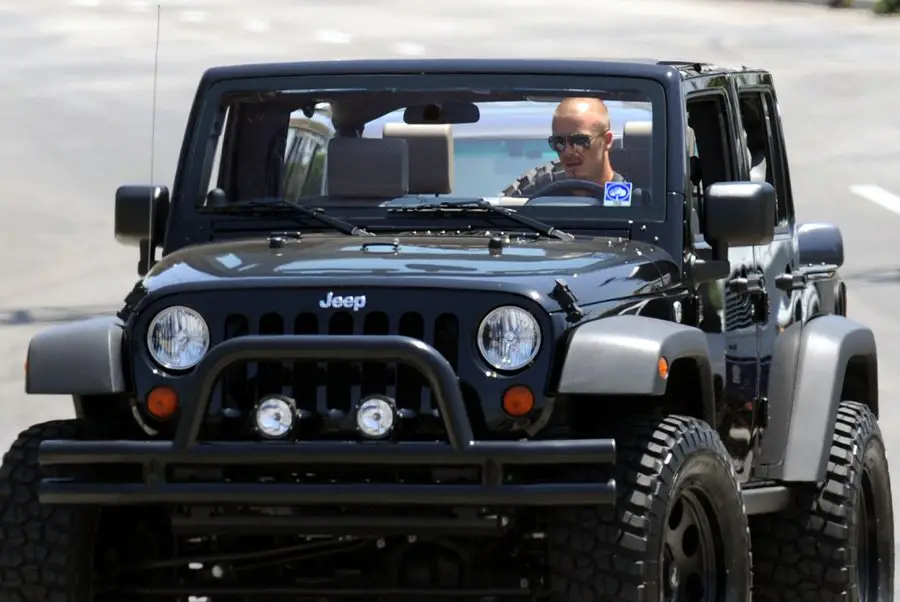 The bike was built specifically for Becks by a custom motorcycle company in California called the Garage Company.
The bike reportedly took one year to finish with Beckham wanting an "old unfinished look" to the bike.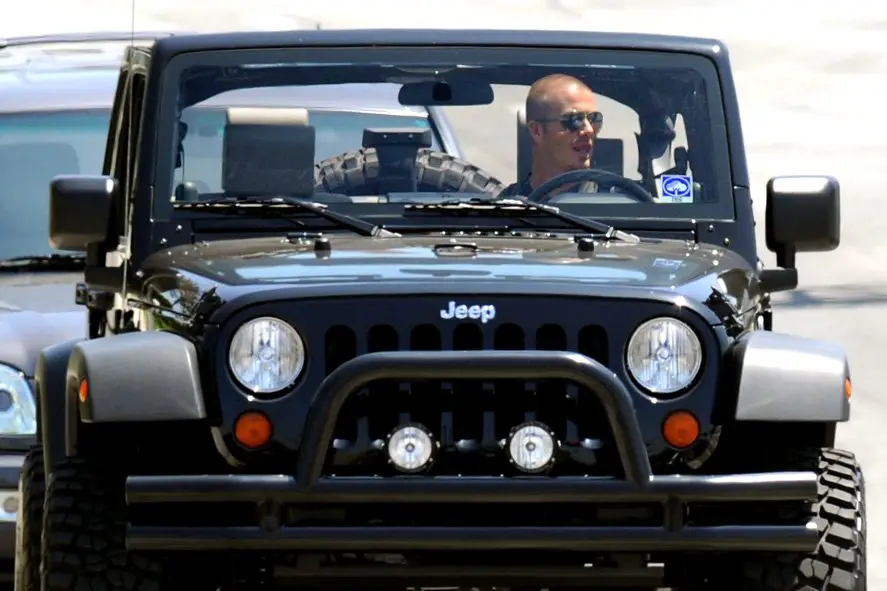 The bike is Beckham's third bike. He also owns an F131 Hellcat Combat and a Ducati Desmosedici RR.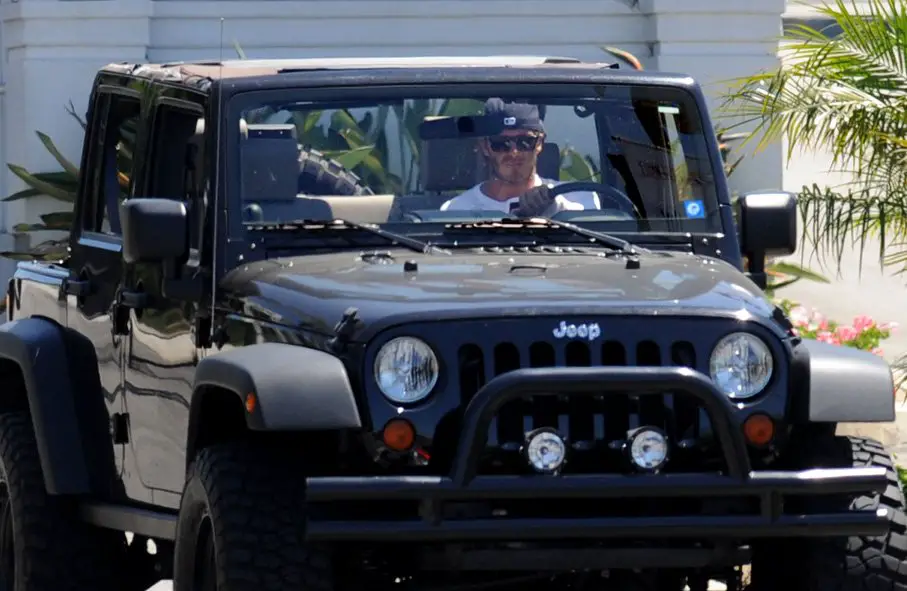 "Goldenballs" and wife Victoria Beckham AKA Posh Spice were recently spotted attending the wedding of Prince Harry and Meghan Markle.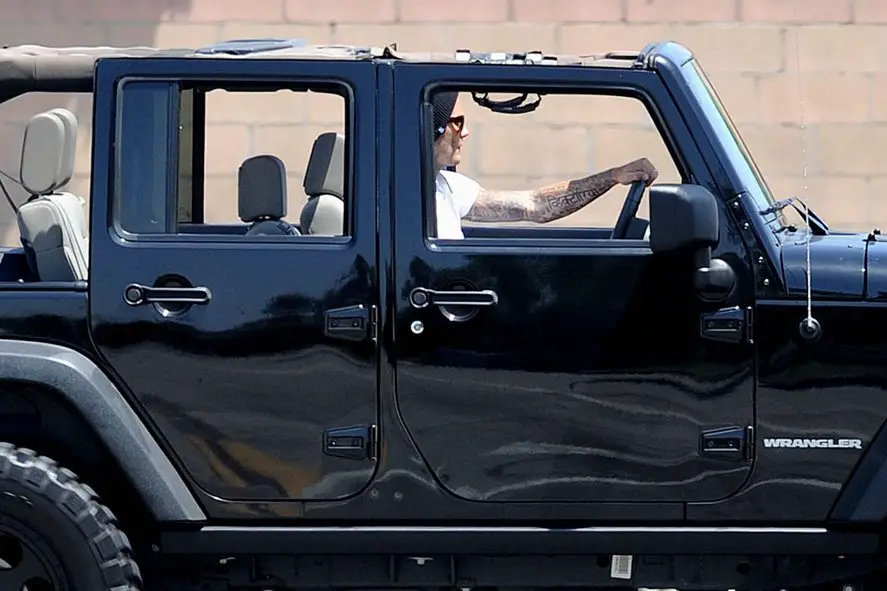 You can see all the pics and things you might not have noticed here: From Goldenballs To His Gloves: 10 Wacky Things From The Wedding Of Prince Harry & Meghan Markle
According to an interview with Absolute Radio David Beckham he spent his first big paycheck on a BMW! See the interview on YouTube here: David Beckham on cars – he spent his first big paycheck on a BMW
David Beckham Trivia: David Beckham is mentioned in the Christmas movie Love Actually (2003) when Hugh Grant's character, the Prime Minister, lists "David Beckham's right foot" as one of the things that make Britain great.