UNICEF Goodwill Ambassador David Beckham traveled to Indonesia this week to meet children who have experienced classroom violence and bullying, and to see how 7: The David Beckham UNICEF Fund is supporting anti-bullying programmes in schools.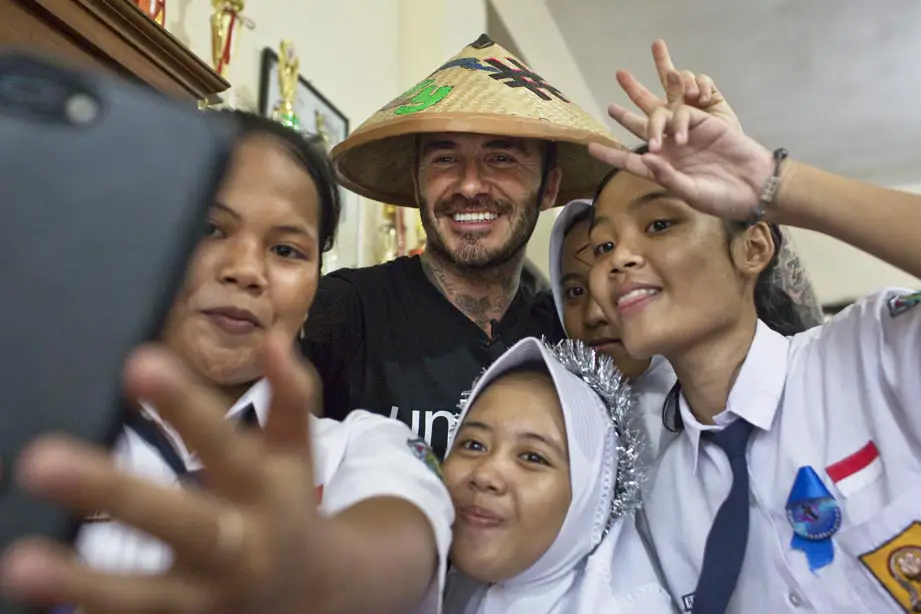 The Manchester United and Real Madrid superstar happily posed for some selfies with the school children from the SMPN 17 school in Semarang, Indonesia and even watched on as one of the girls took a penalty!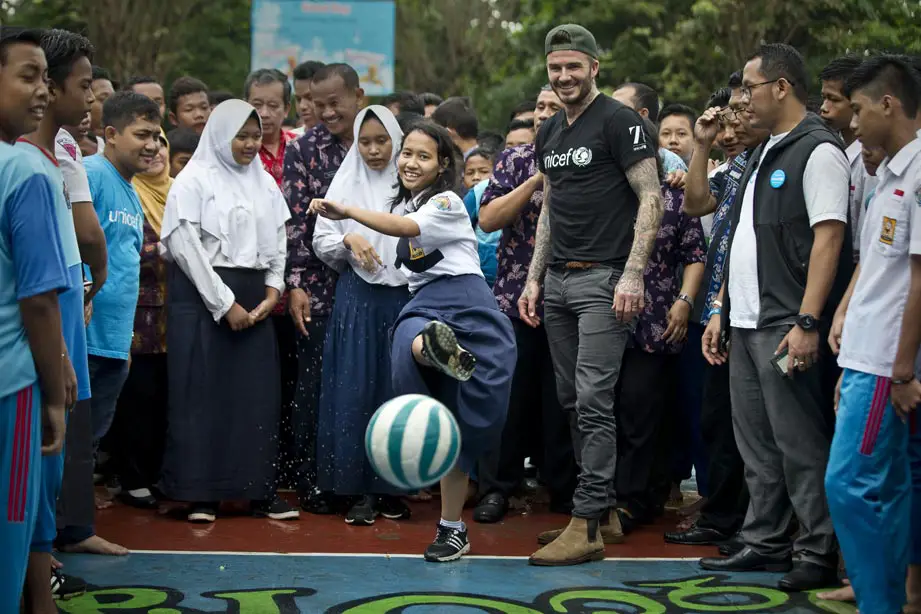 Since 2015, 7: The David Beckham UNICEF Fund has transformed the lives of millions of children around the world. From vaccinating 400,000 children against polio in Djibouti to helping 15,000 children access clean drinking water in Burkina Faso, to 14,500 children protected from violence and abuse in Cambodia, Beckham has seen just how much can be achieved when UNICEF invests in the potential of children.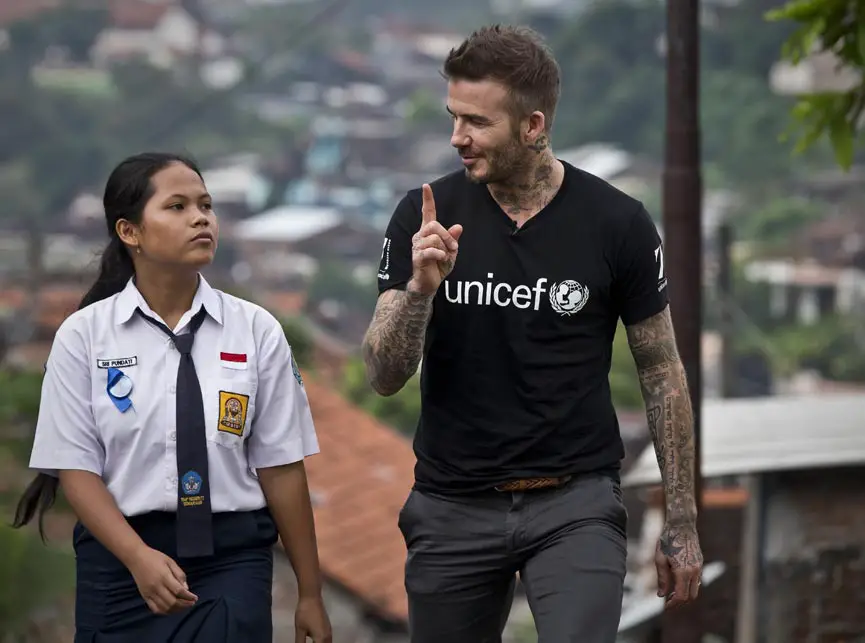 The 7 Fund is newly supporting UNICEF programmes in Indonesia, El Salvador, Nepal and Uganda to help children break down barriers and unlock their incredible potential. The 7 Fund is tackling bullying, violence, child marriage and missed education and making sure children – especially girls – get a true chance to realize their potential.
VIDEO: Easy Rider David Beckham Cruises Around LA On A Vintage Motorbike
As part of this, the 7 Fund is supporting programmes in Indonesia to empower girls and boys as advocates of change to speak out when they experience or witness violence.
During his visit to Semarang in Central Java, Beckham met 15-year-old Sripun and heard how she has become a leader in her school to prevent bullying. Sripun has been telling her story on David's Instagram stories; showing the world her home, family, and friends at school.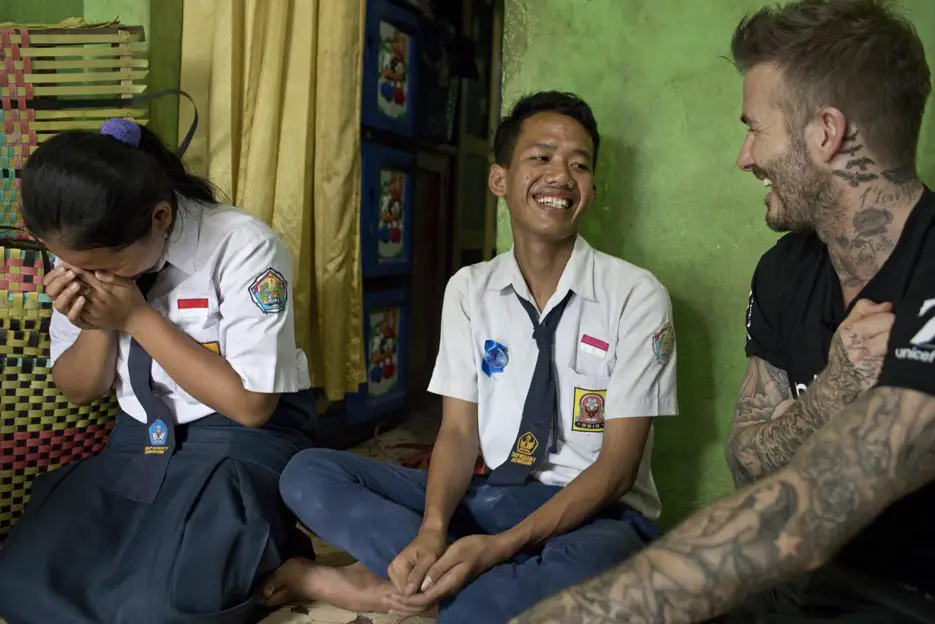 David Beckham spoke out about his new project saying: 
I spent time with an amazing young girl, Sripun, who was voted by her peers to take part in an anti-bullying programme to help stop violence in schools. She's a change-maker and is now helping to create positive learning environments for other students to feel safe. This has increased her confidence and she's hopeful that other students won't have to go through the same bullying experience she did.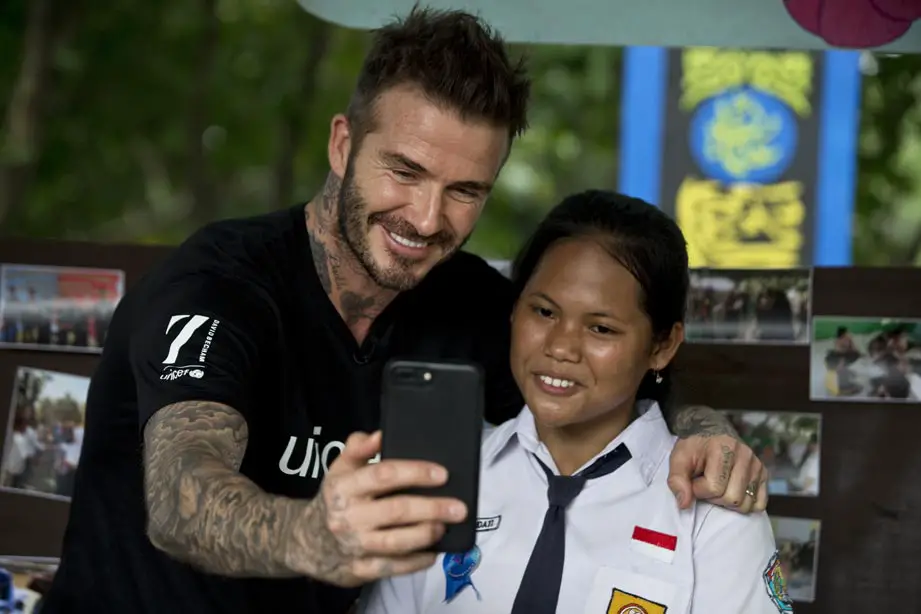 Beckham saw first-hand how schools in Indonesia are taking a student-focused approach by involving not only children who have been bullied but children who have previously bullied others.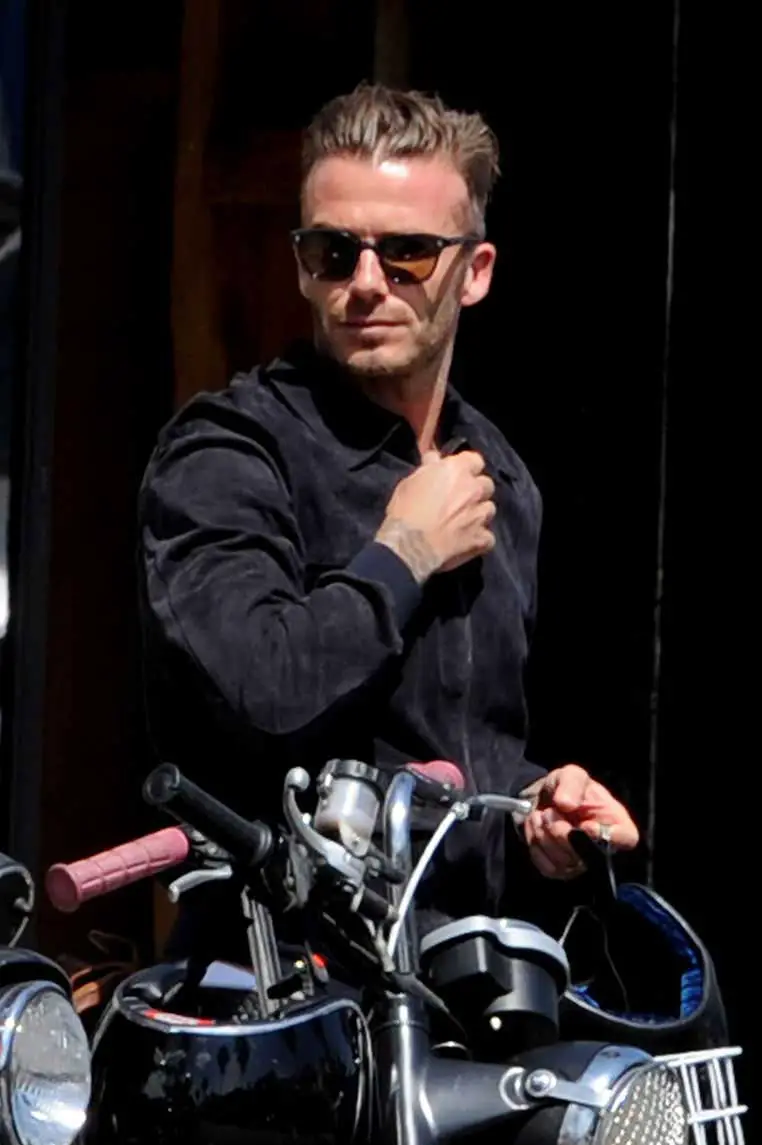 David Beckham continued:
The thing that strikes me most when I visit children around the world is the potential that exists in every child. Potential in every classroom, in every playground and in every home. I feel very proud to see how my 7 Fund is helping UNICEF tackle bullying and violence in schools in Indonesia and is ultimately keeping children, especially girls, safe in their schools so they can continue their education and hope for a better future.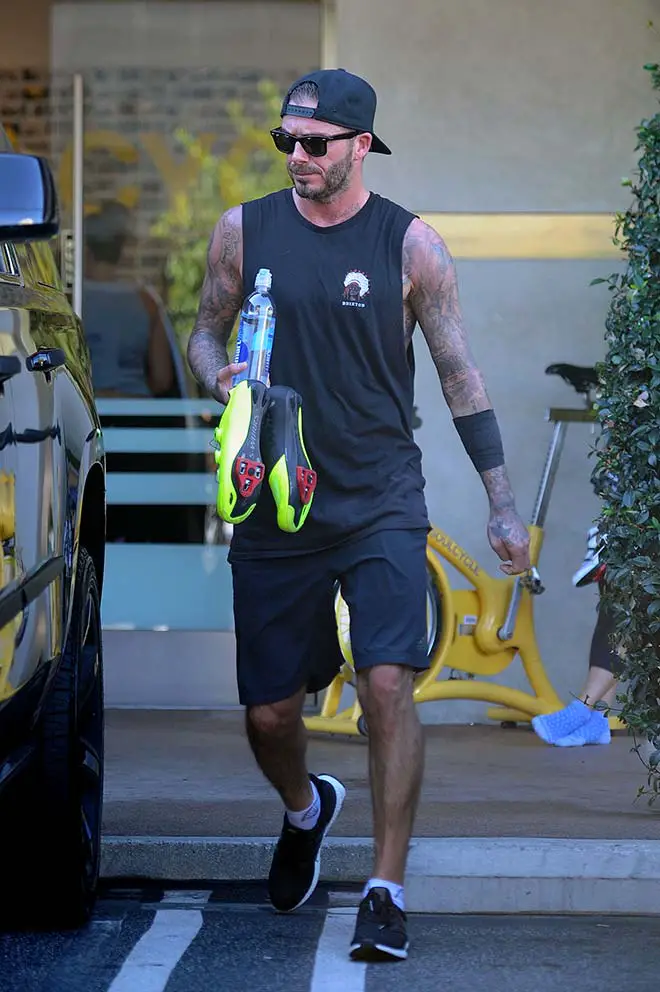 UNICEF Trivia: UNICEF works in some of the world's toughest places, to reach the world's most disadvantaged children. To save their lives. To defend their rights. To help them fulfill their potential. Across 190 countries and territories, we work for every child, everywhere, every day, to build a better world for everyone. And we never give up. For more information about UNICEF and its work, visit: www.unicef.org and Follow UNICEF on Twitter and Facebook