Oh, so cool! Tom Cruise was spotted climbing the iconic Tate Modern for Mission Impossible: Fallout.
Tom Cruise, who is known for doing his own stunts, braved high winds in London while shooting the precarious scene at the top of the Tate Modern's 99-meter chimney, for M:I6.
The exact filming location is: Tate Modern, Bankside, London SE1 9TG and can be viewed on our PapMap.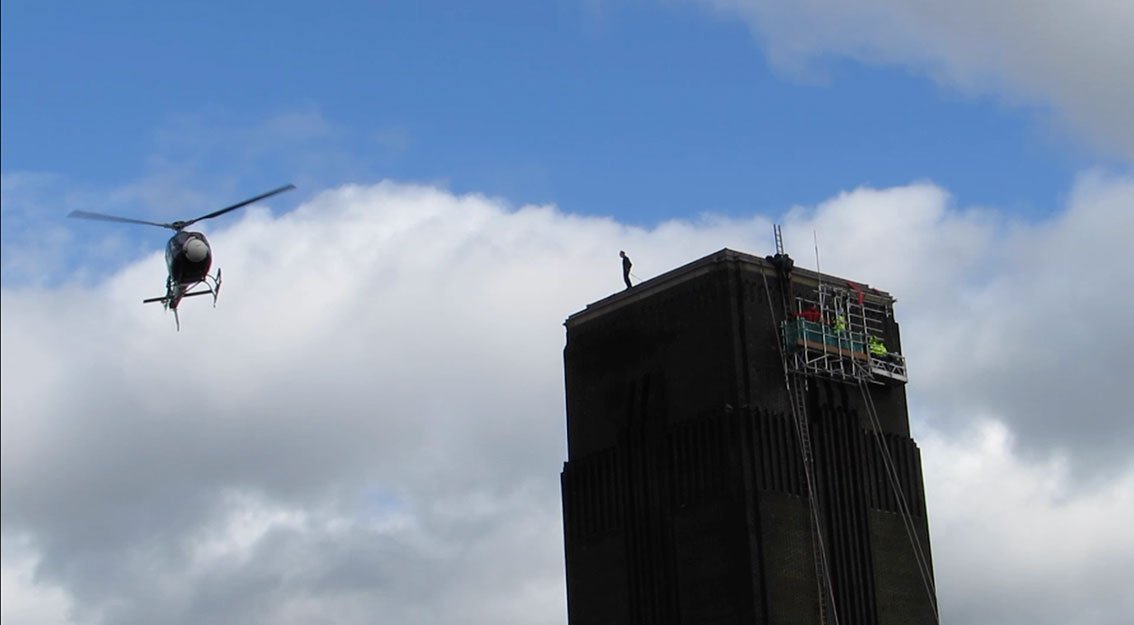 After climbing up with ropes, the Top Gun 2: Maverick star ran up the edge of the roof while two filming helicopters shot the scene from above. He then shook hands with the safety people when he got down. What a guy!
With Top Gun: Maverick now completed and with Cruise reprising his role as Pete Mitchell, there are some cool posters and merchandise available including this eye-catching retro poster opposite.
This Maverick movie poster has the hashtag #topgun flying through the middle and is brought to you by the Tomorrow Sunny brand on Amazon.
The poster features the iconic red, blue and white colors that Tom Cruise's character Pete Mitchell wears. The Maverick triangular design can actually be seen on the original helmet worn by Pete Mitchell.
The question we want to know is will there be a Top Gun 3? With Val Kilmer and Ed Harris starring in the sequel and Miles Teller playing Goose's son Lieutenant Bradley "Rooster" Bradshaw maybe Pete Mitchell's son or daughter will be the subject of the third installment of the franchise.
Tom Cruise Trivia: Tom Cruise was born in Syracuse, New York but went to school in Ottawa, Canada!