Deadpool 2 is finally here and smashing all records with a staggering $125 Million opening weekend. Celebrity Wotnot has exclusive behind-the-scenes footage during filming in Vancouver, but some of these scenes never made it to the cut so we thought we'd try to find out why.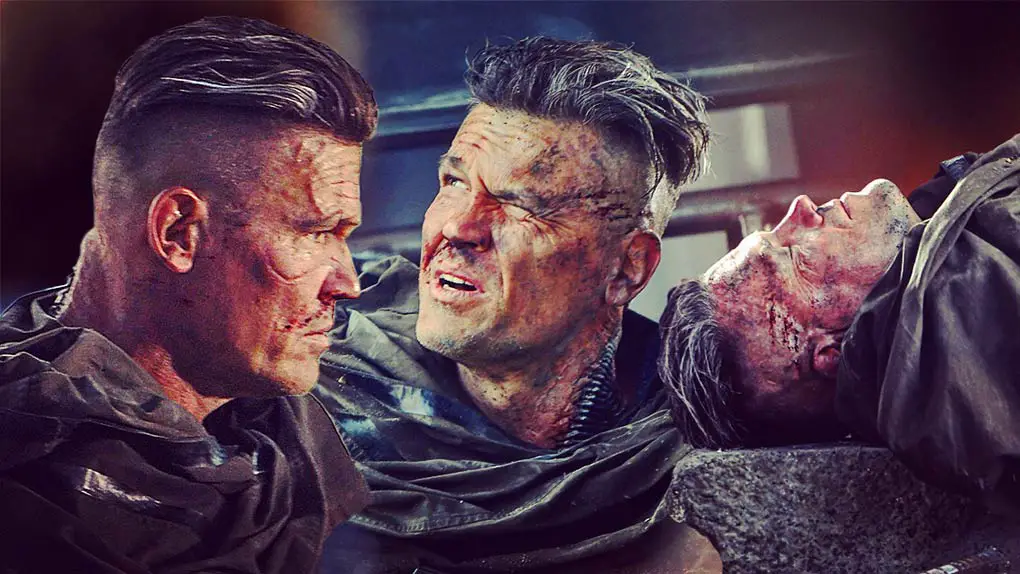 First up Zazie Beets. The actress plays Domino in the movie and had numerous motorcycle chase scenes cut out from the final edit. These scenes took weeks to shoot, so why cut out such an elaborate stunt?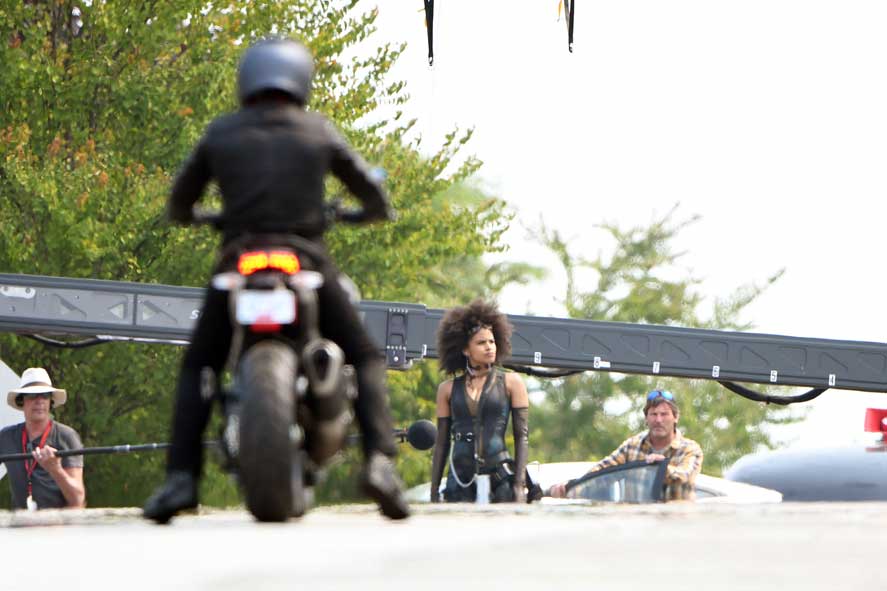 It is believed the scenes were cut due to the fatal accident that occurred during the filming of the movie. Stuntwoman Joi Harris was involved in a fatal accident in downtown Vancouver, which halted the production for two weeks.  We believe out of respect, the production company cut the motorcycle scenes.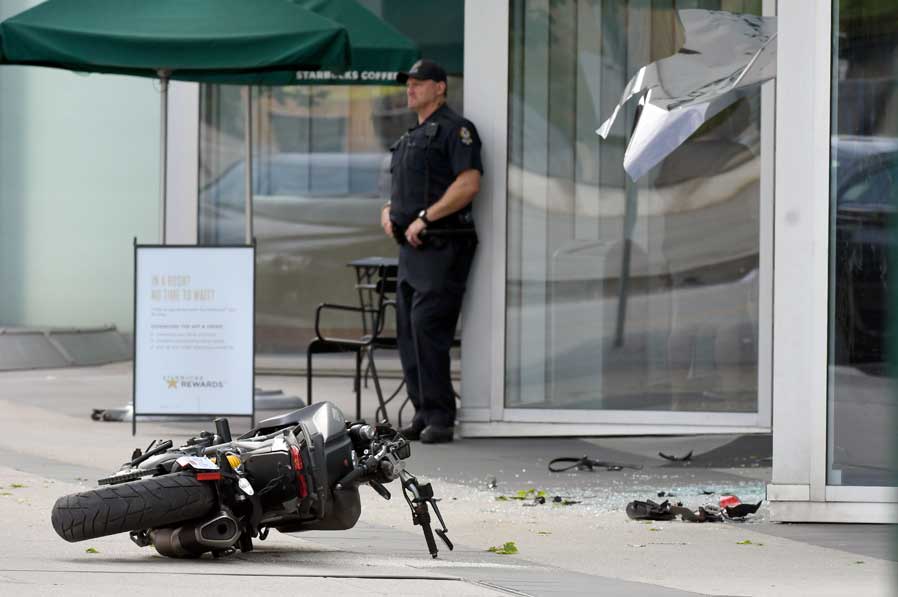 Next is the Army and Navy scene. Josh Brolin, who plays Cable, spent two nights filming scenes where he robbed an Army & Navy store in downtown Vancouver. The night scene involved dozens of crew, actors and stand-ins. So why cut such an expensive scene?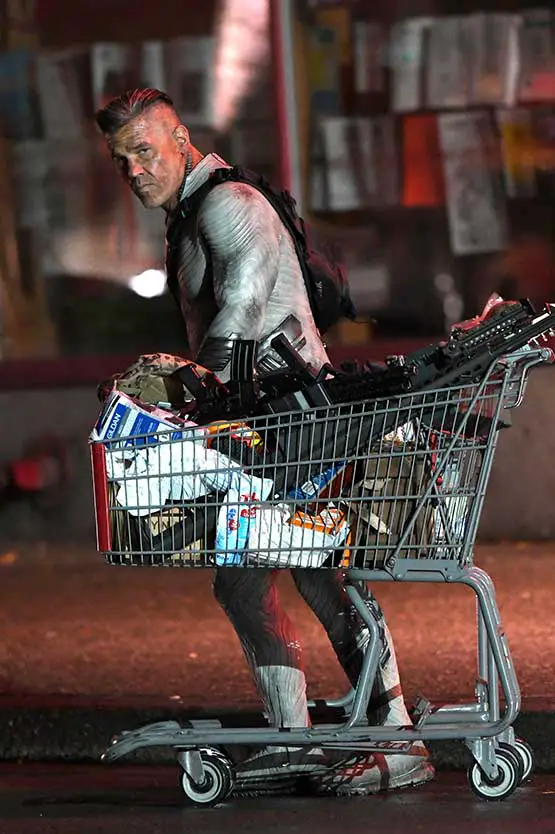 In the final cut, Deadpool 2 included a cameo with Matt Damon as the driver of the pickup truck that Cable uses in the robbery of Army & Navy.
While Matt is barely recognizable in the final scene, we believe that due to continuity they could not use this scene as it involved different actors playing the driver of the pickup truck. So it looks like they just cut it out altogether to include Matt Damon.
VIDEO: Why Did Deadpool 2 Delete These Scenes?
Next up Deadpool himself. Ryan Reynolds was pictured filming a scene in downtown Vancouver where he speaks directly to the camera.
This is commonly known in the industry as breaking the fourth wall. While it is not clear why this scene was cut, we're hoping it's included in the DVD extras as we really want to know what Deadpool has to say!
It also may have been for a teaser or trailer for the film, but we never saw it though so let us know if you did.
Finally, Deadpool's taxi driver Dopinder, played by actor Karan Soni. Dopinder filmed a lengthy scene where he was waiting in an alley for Deadpool before he comes running around the corner tailed by some villains!
It's funny to watch the comedian in the behind-the-scenes footage, we believe it may have been cut due to the fast pace of the film at the beginning of the movie.
VIDEO: Deadpool 2 (2018) Deleted Scene Filming in Vancouver
That's all we noticed, we hope you enjoyed our video, let us know if there were any other moments that you spotted which were cut. Enjoy the movie!
Deadpool 2 Trivia: The Deadpool 2 Tagline "Take your passion. And make it happen" is from the lyrics of Flashdance's "What a Feeling".