Solo: A Star Wars Story, also known simply as, Solo, is about to hit the big screen and we've compiled some facts about the new images released by Lucasfilm and Walt Disney.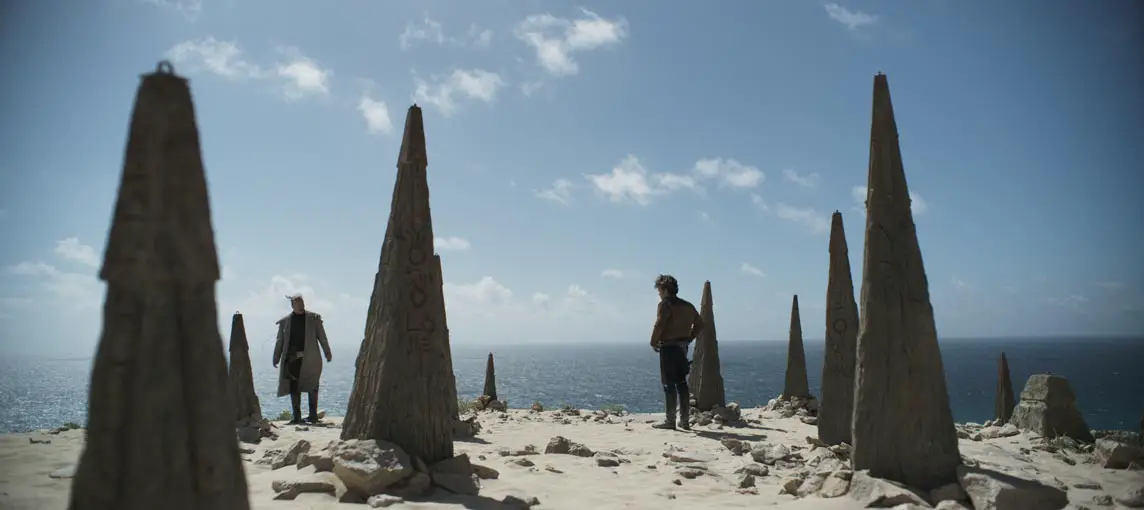 The film has been categorized as a "Space Western" by

Wikipedia

even though the official

Star Wars website has Lucasfilm president Kathleen Kennedy calling it "a heist, gunslinger type movie"

IMDB has it categorized under 'Action', 'Adventure', 'Fantasy' and 'Sci-Fi' – but NOT a 'Western'!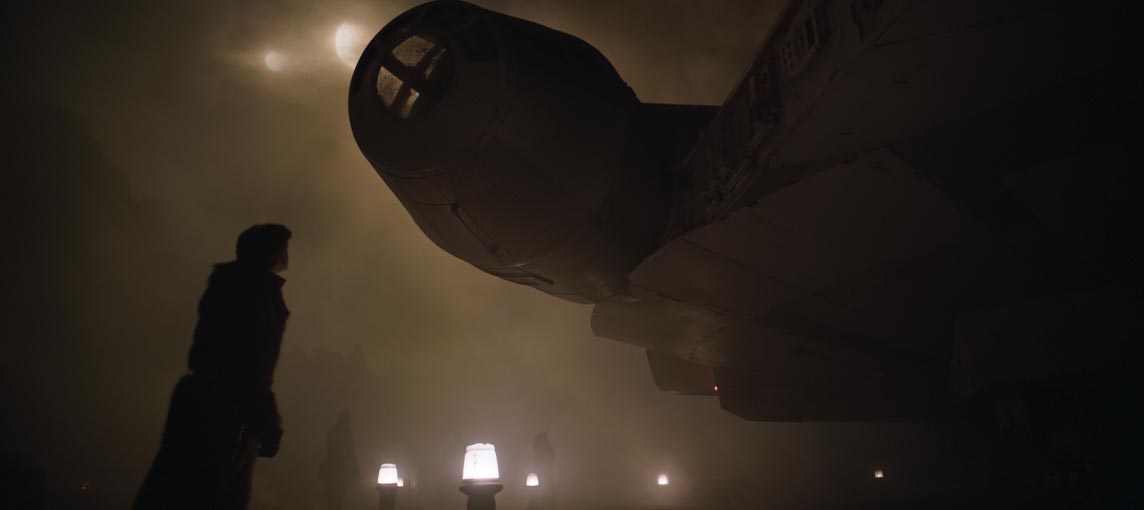 Ron Howard had to replace directors Phil Lord and Christopher Miller who became prominent filmmakers writing and directing Cloudy with a Chance of Meatballs (2009) and The Lego Movie (2014). They were fired from the movie almost three quarters through principal photography because according to Entertainment Weekly they "began steering the Han Solo movie more into the genre of laughs than space fantasy." With the directors also behind the hit comedies 21 Jump Street (2012) and it's sequel, there were reported script clashes with the Star Wars writer Lawrence Kasdan and his son Jon Kasdan.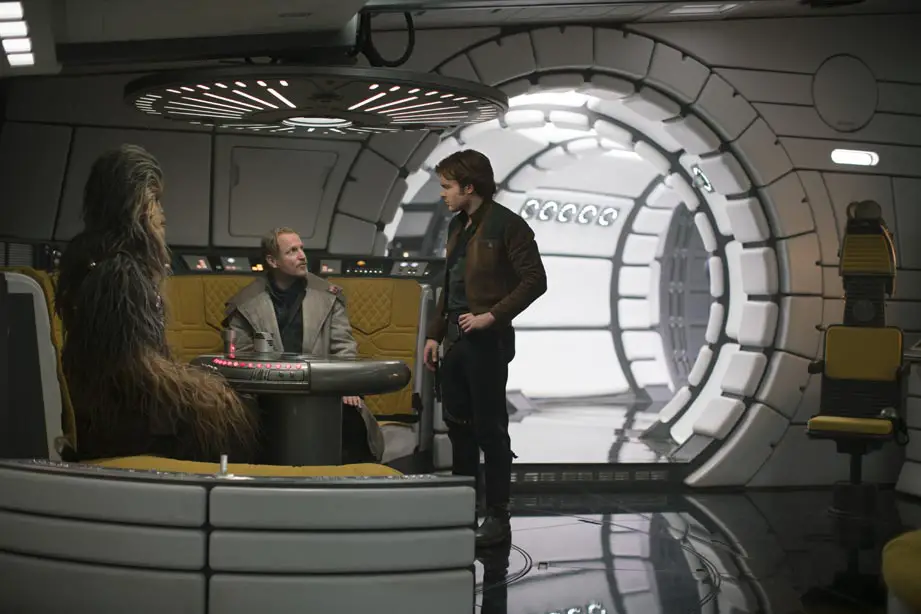 The Daily Telegraph

in England reported a story by

Vulture

of "j

ust how chaotic life behind the scenes of Solo: A Star Wars Story really was." They have a great article with an anonymous actor sharing their side of the shoot in the link above. It seems Ron Howard had to step in to get the film over the finishing line after huge delays at Pinewood Studios in London.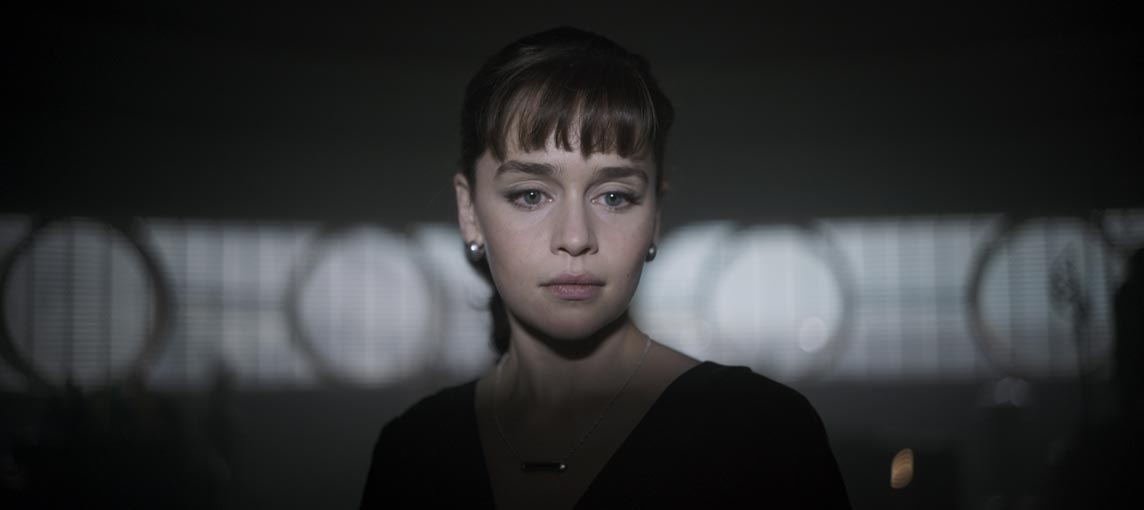 Woody Harrelson's character

Beckett is seen saying to Han

"Hey kid, I'm puttin' together a crew. You in?" to which Chewie roars back and Han says "That's Yes"! Tobias is a criminal who has a big influence on Han in his younger years. Christian Bale was also considered for the part but Woody won out.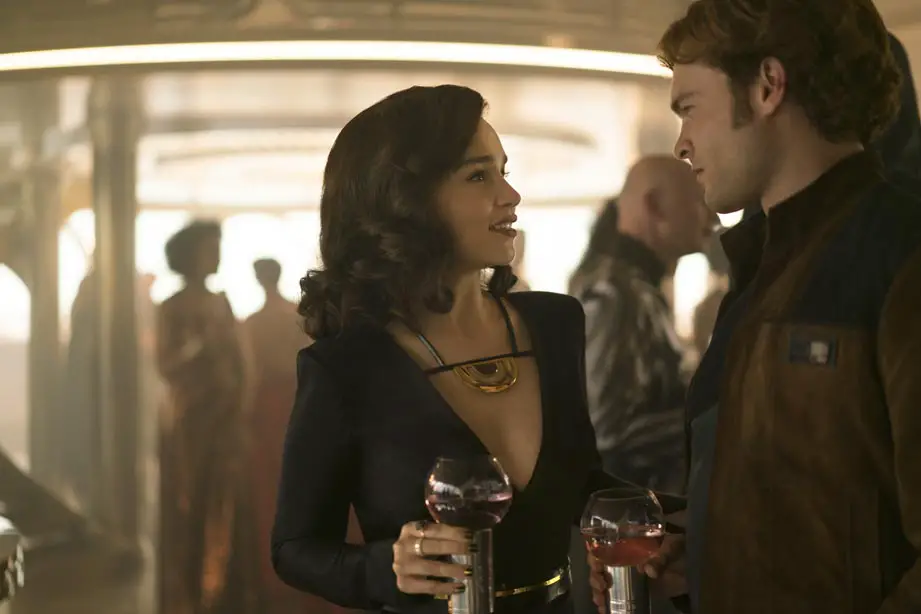 Aurebesh

is a writing system used to transcribe Galactic Basic, one of the most used languages in the galaxy and it can be read on 'The Conveyex' train door in one of the images showing Han and Chewie trying to break in. It translates as 'Hitch Point'. 'The Conveyex' is a spinning train and Han wants to steal something on board.

Dave Franco,  Ed Westwick, Tom Felton, Logan Lerman, Scott Eastwood, Chris Pratt and Blake Jenner all auditioned for the role of Han Solo.

Alden Ehrenreich

was the first actor to audition and the directors always remembered the first actor admitting: "The first guy we saw was the best for the part".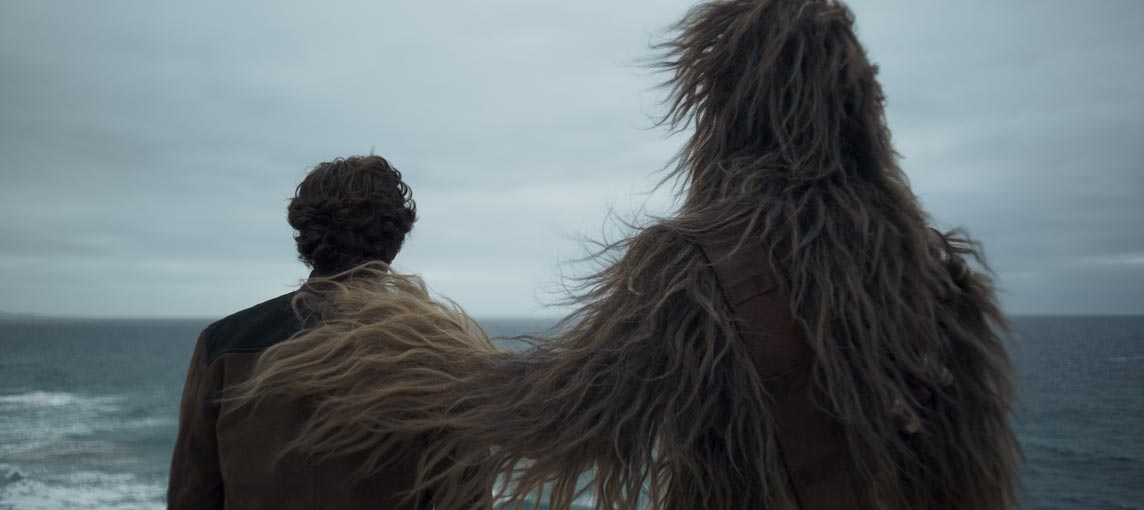 Of course, Han Solo's best friend is Chewbacca, played by Joonas Suotamo, and the two of them were pictured together looking over an ocean. We're not sure if this is the unnamed planet in the Monsua Nebula where they crash landed and entirely covered in electrical super-storms and cyclones. But the image shows Chewbacca with his hand on Han Solo's shoulder.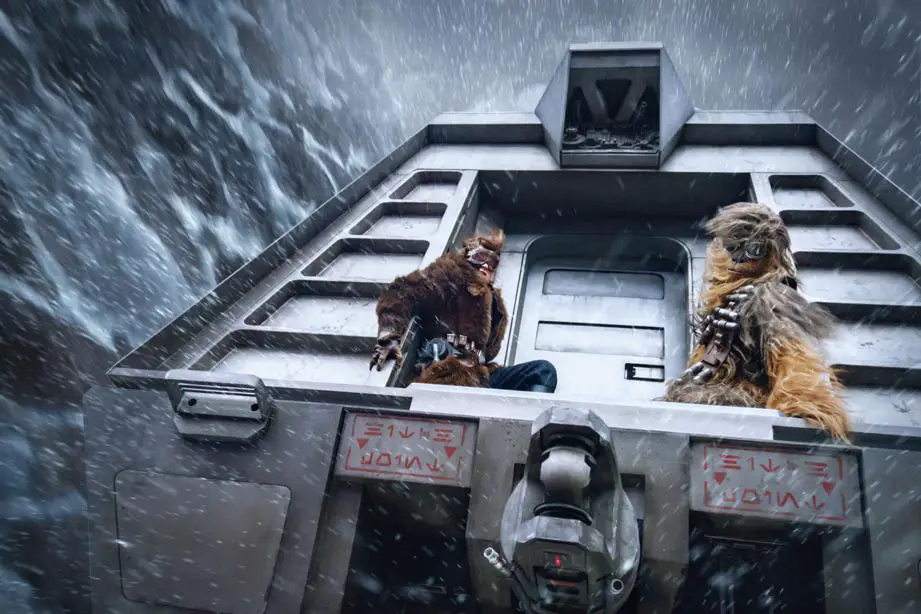 There are two theories about Han Solo and Chewbacca's friendship. One is that as an orphaned ten-year-old, Han Solo was raised by space gypsies and then Chewbacca. The other and more popular theory is that Chewbacca swore a life debt to the Han Solo after he saved Chewie from imprisonment.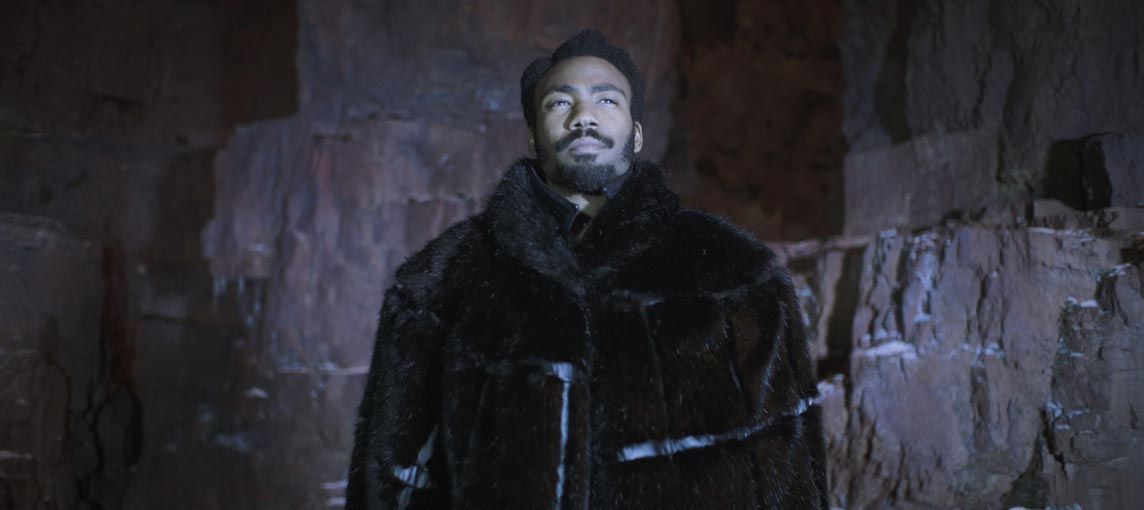 Han Solo:
I saved him, at least that's what he says, the big fuzzy fool, but really, he saved me. I was on a bad path, and Chewie, he put me straight. Saved my shanks more than once too.
Gangster Dryden Vos played by Paul Bettany will also feature in the film although he isn't seen in any of the trailers.
Solo: A Star Wars Story

will take place approximately ten years prior to the events of

Star Wars: A New Hope

with many of his problems still remaining in the first three

Star Wars

films – mainly his feud with Jabba the Hutt!
In his early years Solo became Jabba's top smuggler but had to ditch a shipment of illegal spice to avoid trouble with The Empire – this is why Solo and Chewbacca owed Hutt a great deal of money and ended up with a price on his head.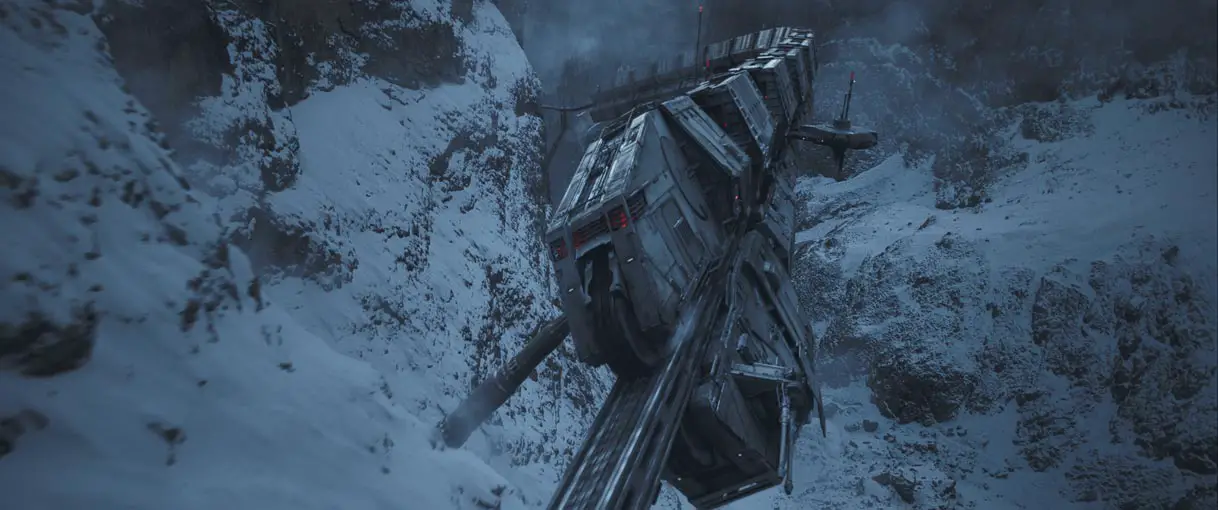 We noticed that the image of the Millennium Falcon followed by a TIE Fighter showed the ship with a single point nose on the front, rather than the 'dual-dagger' front we are used to seeing.
The directors, Phil Lord and Christopher Miller, shared a photo of a mocked-up LEGO set for the SOLO movie and showed the Millenium Falcon on the famous "Kessel Run"! This is where smugglers moved spice from the spice mines of Kessel. Han claimed to have done it in twelve parsecs. According to

Star Wars Wikia

"A parsec was a unit of astronomical distance equivalent to about 19 trillion miles".
There has already been a short film based on Han Solo! It's titled Han Solo: A Smuggler's Trade. It is a non-profit fan film that was made "purely for fun" and stars Jamie Costa as Han Solo. He also sent the film to the casting agents for consideration as the lead role in the Disney/Lucasfilm movie! Check it out below:
Game of Thrones' Mother of Dragons, Emilia Clarke, plays the role of Qi'ra. She is pictured sharing a drink with Han and they apparently grew up on the streets together. There's speculation that she could also be a villain as it's been quoted that she is"just fighting to stay alive".
The self-modified droid L3-37, played by Phoebe Waller-Bridge, is Lando Calrissian's sidekick and can be seen saluting him in the image. But is the same droid pictured walking behind Qi'ra in the other frame? And is Lando the worst gambler ever?
Lando Calrissian is played by Donald Glover and he talked about playing Lando saying "He likes to know his way in and out of any situation that he's in. Lando likes rules because he's somebody who is in a position to benefit from rules."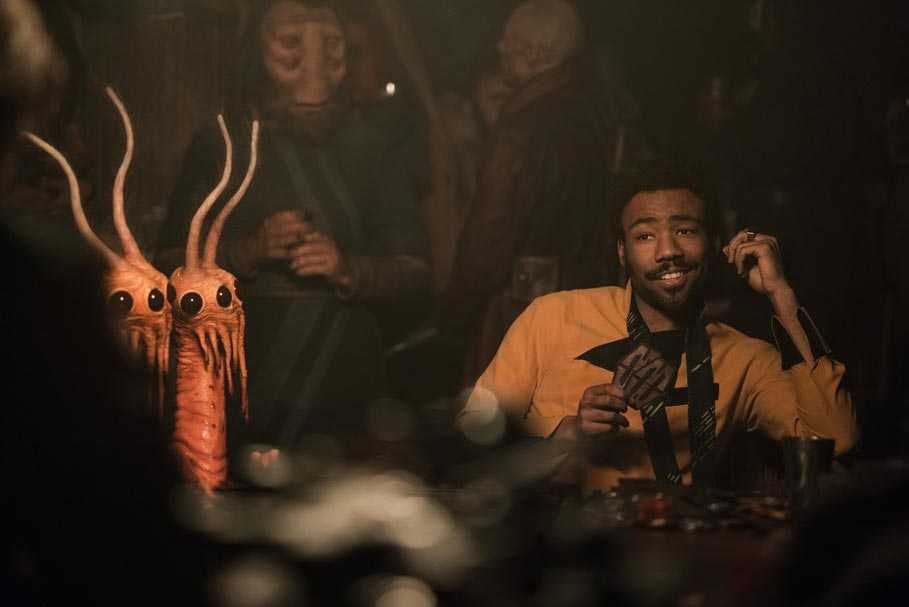 We know that Landon originally owned the Millenium Falcon also called the

YT-1300 light freighter.

Lando lost the ship to Han solo playing a game called "Corellian Spike". This is why there are two gold dice in the cockpit, hung up there by Han! Chewbacca also hung up his own dice – a pair of chance cubes.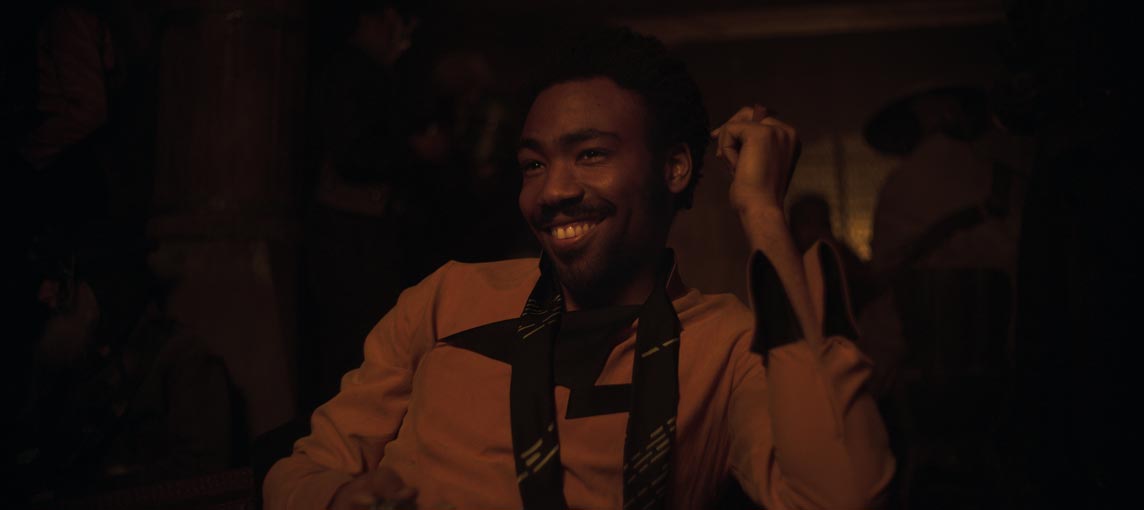 After winning the Millenium Falcon this is when Han Solo and Chewbacca began engaging in much more dangerous and risky smuggling operations.
We hope you found some of the facts interesting and if you haven't seen some of these cool Star Wars Font and Movie generators? They're so much fun so check them out: Brorlandi: Star Wars Intro Creator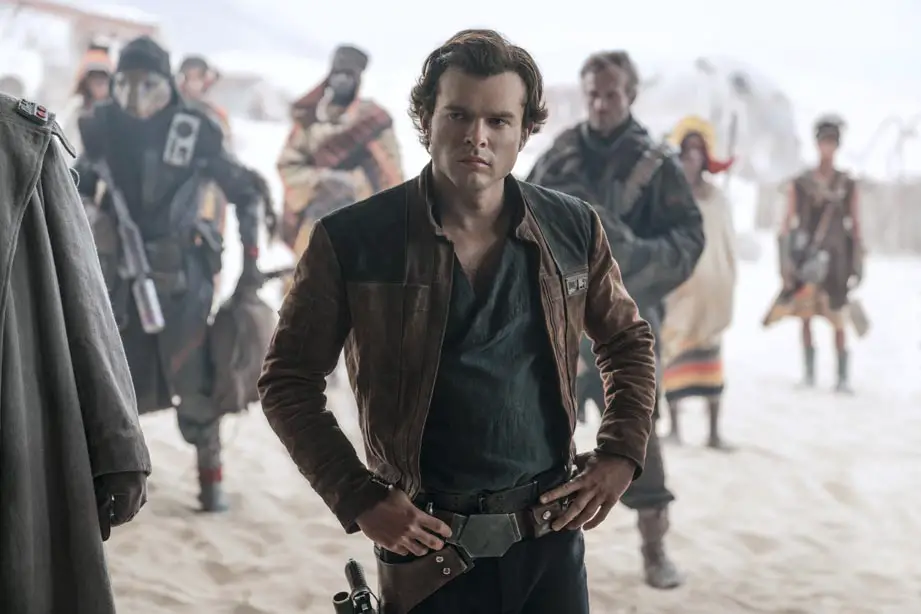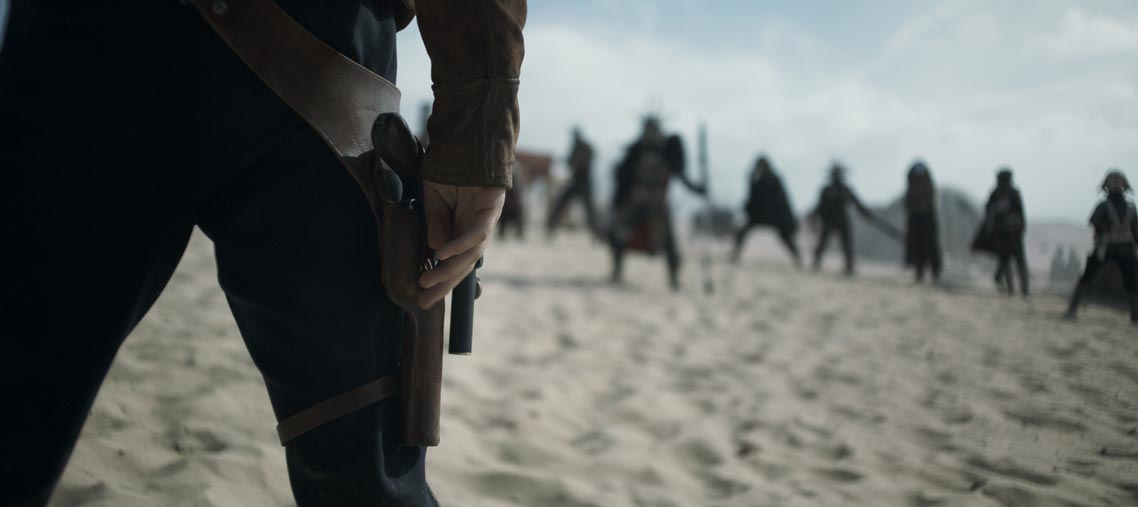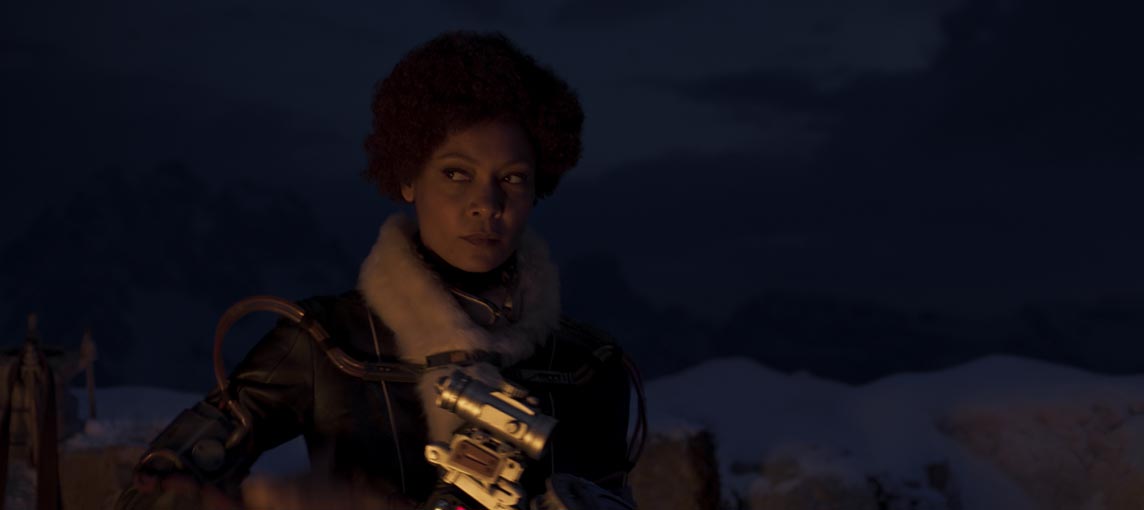 Star Wars Trivia: May 25th be with you! The film's release date is May 25th, 2018, which is the same month and date that Star Wars: Episode IV – A New Hope (1977) was released in 1977.