"Mangy" definitely isn't a term we would normally use to describe Chris Hemsworth, but the self-deprecating actor used it willingly when talking about this new Avengers promotional poster.
The star, who has been filming his flick Bad Times At The El Royale in Vancouver, Canada recently posted a photo from his upcoming comic book movie on his Instagram account.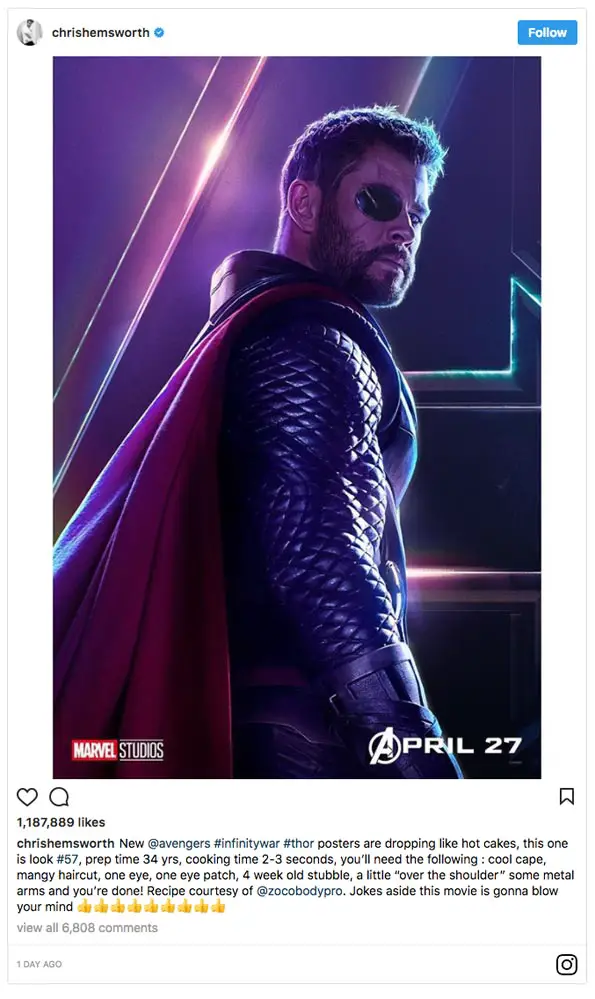 But rather than boasting about his buff superhero status he wrote:
New @avengers #infinitywar #thor posters are dropping like hot cakes, this one is look #57 prep time 34 yrs, cooking time 2-3 seconds, you'll need the following : cool cape, mangy haircut, one eye, one eye patch, 4 week old stubble, a little "over the shoulder" some metal arms and you're done! Recipe courtesy of @zocobodypro. Jokes aside this movie is gonna blow your mind.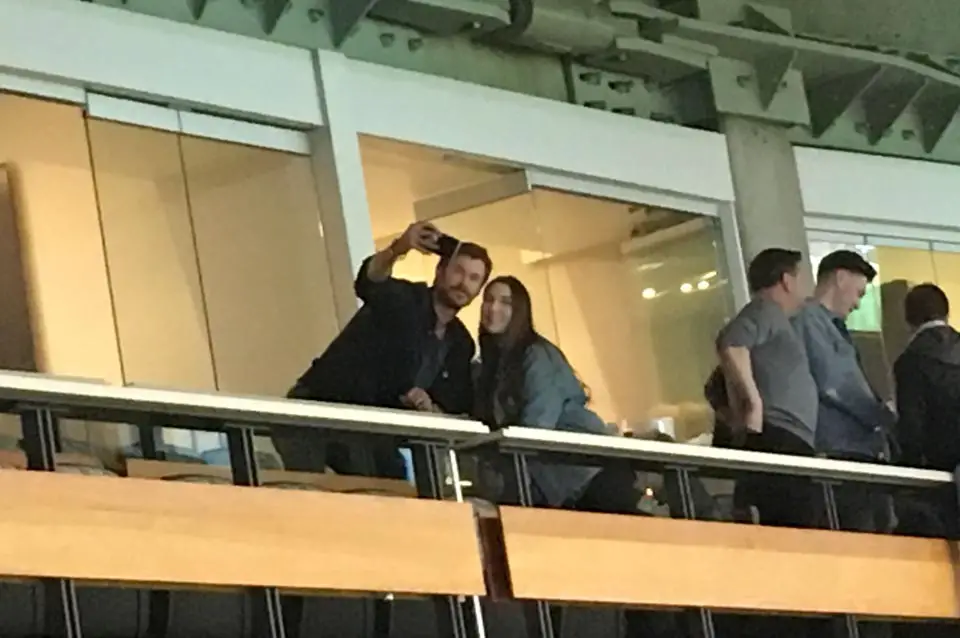 If Chris wasn't so enamored with his scruffy beard then he's likely not enjoying the 60's style mustache he's sporting for his El Royale movie. See more of a closeup of Chris' new tache here: PICS: Chris Hemsworth Lands In Vancouver To Shoot 'Bad Times At The El Royale' with New Mustache & Sideburns!
Chris has been donning the facial hair for the movie he's shooting alongside Dakota Johnson, Jeff Bridges, and Nick Offerman.
He was recently seen at a Vancouver Whitecaps game cheering on the team and posing for selfies with fans. The 34-year-old actor loves his sport and has been spotted skateboarding and cycling over the years.
VIDEO: Hemsworth Gets Friend into Party & Other Moments You Missed From The Golden Globes After-Parties
Chris was at the football (or soccer) match in the Canadian city with a bunch of friends and looked to be celebrating one of the goals with two fists in the air!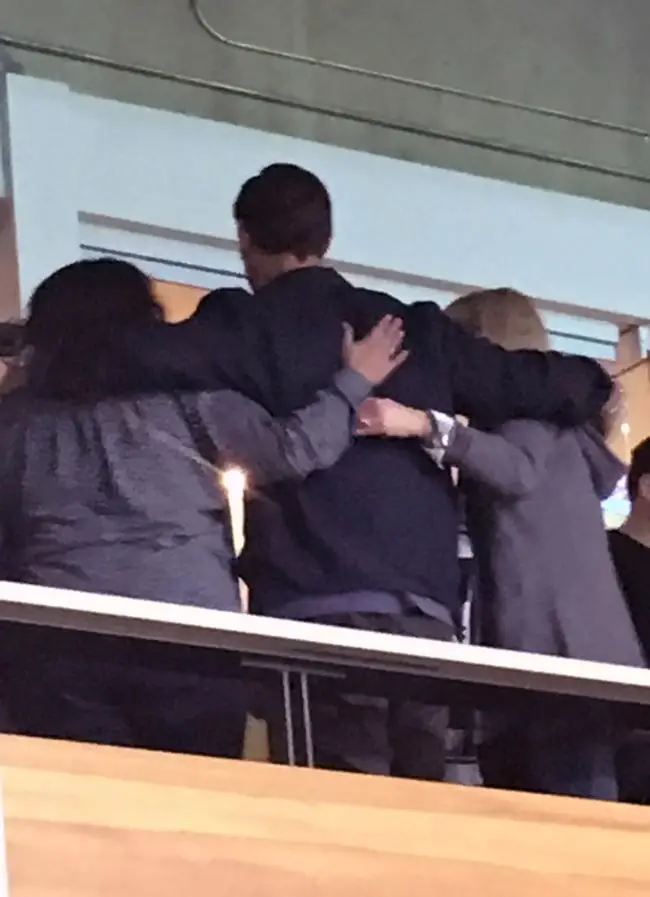 He was then left on his own in the executive box but his friends soon returned and they all took a group picture together.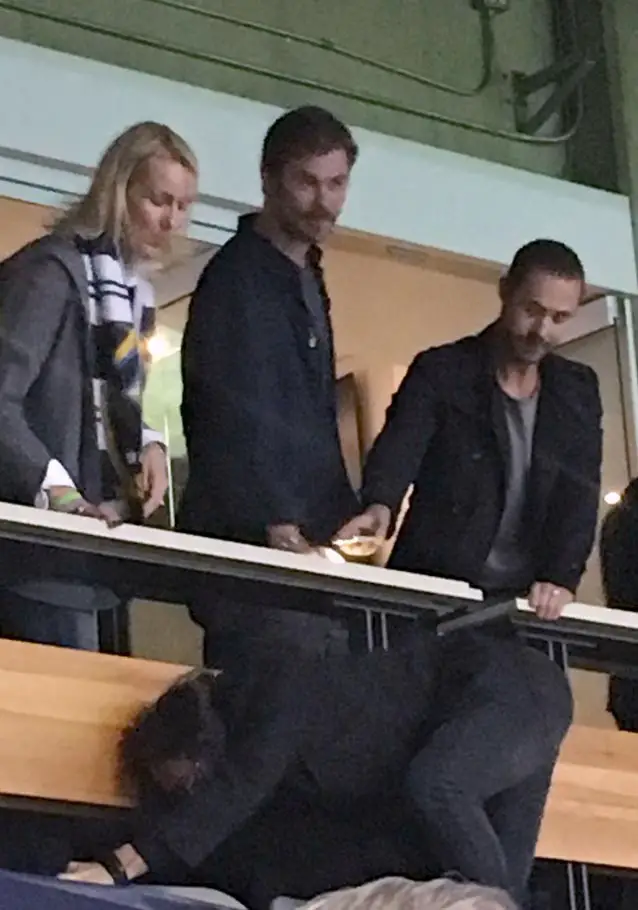 Chris was recently pictured surfing in Byron Bay, Australia showing off his incredible muscles.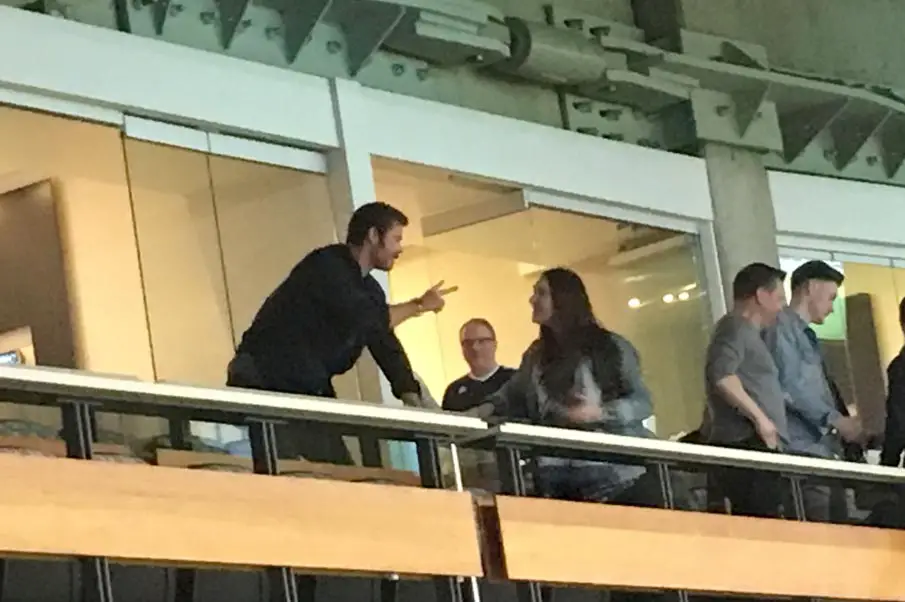 Funnily enough one of the most Googled things about Chris Hemsworth is "Chris Hemsworth Height"! The Australian star stands at 1.9 meters but according to the worldwide web, his younger brother Liam Hemsworth is slightly taller measuring 1.91 meters!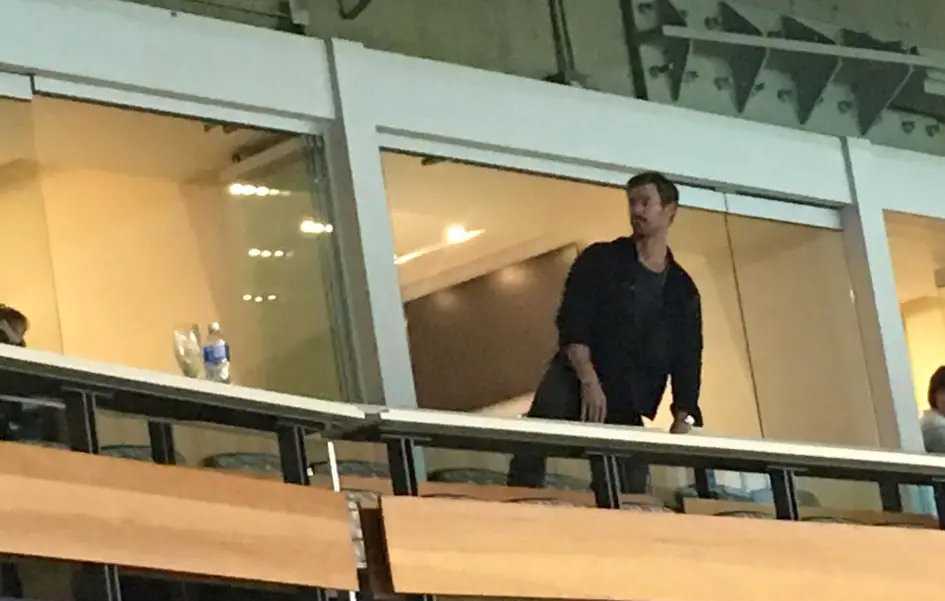 Chris Hemsworth Trivia: Chris Hemsworth's childhood nickname was 'Kip', because when he tried to say his name it came out as 'Kiptader'!