Eva Longoria kept it casual on set during filming of her latest project, Overboard (2018), starring Anna Faris and Eugenio Derbez.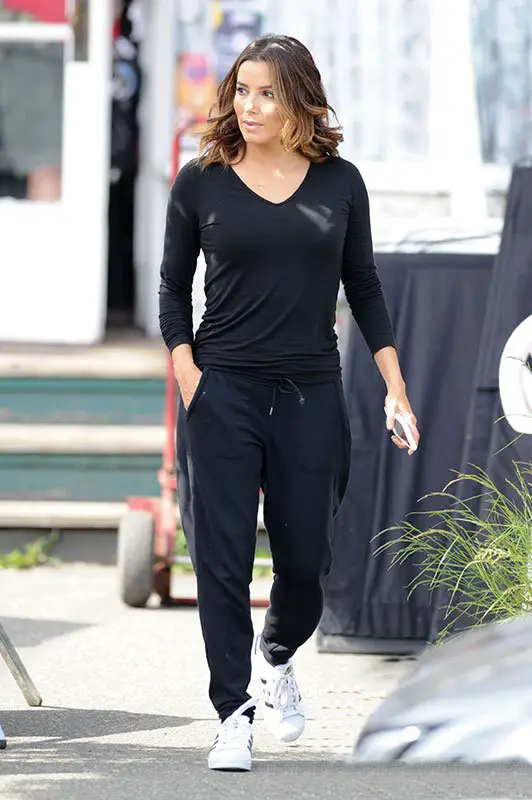 Wearing a black v-neck shirt and black sweatpants, Eva matched the outfit with white Adidas sneakers.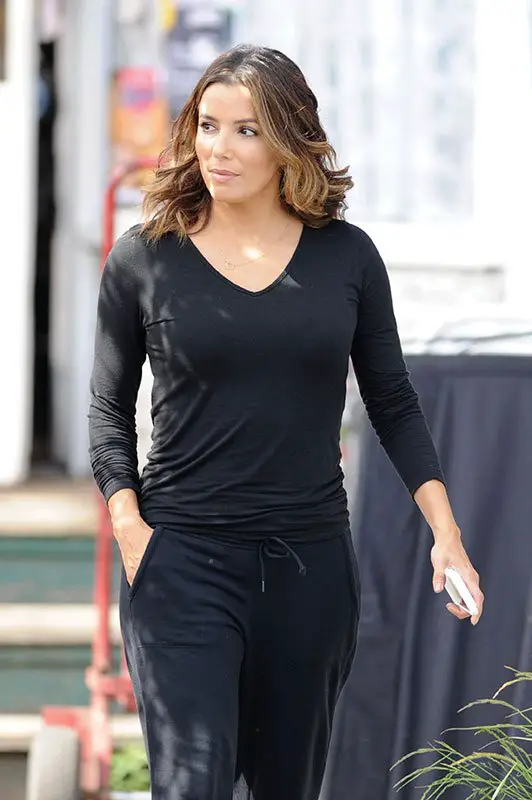 Eva Jacqueline Longoria Bastón (who was born on March 15, 1975) is an American actress, producer, director, activist, and businesswoman, and recently posted to social media that she was completing her civic duty as she posted her Jury Duty badge!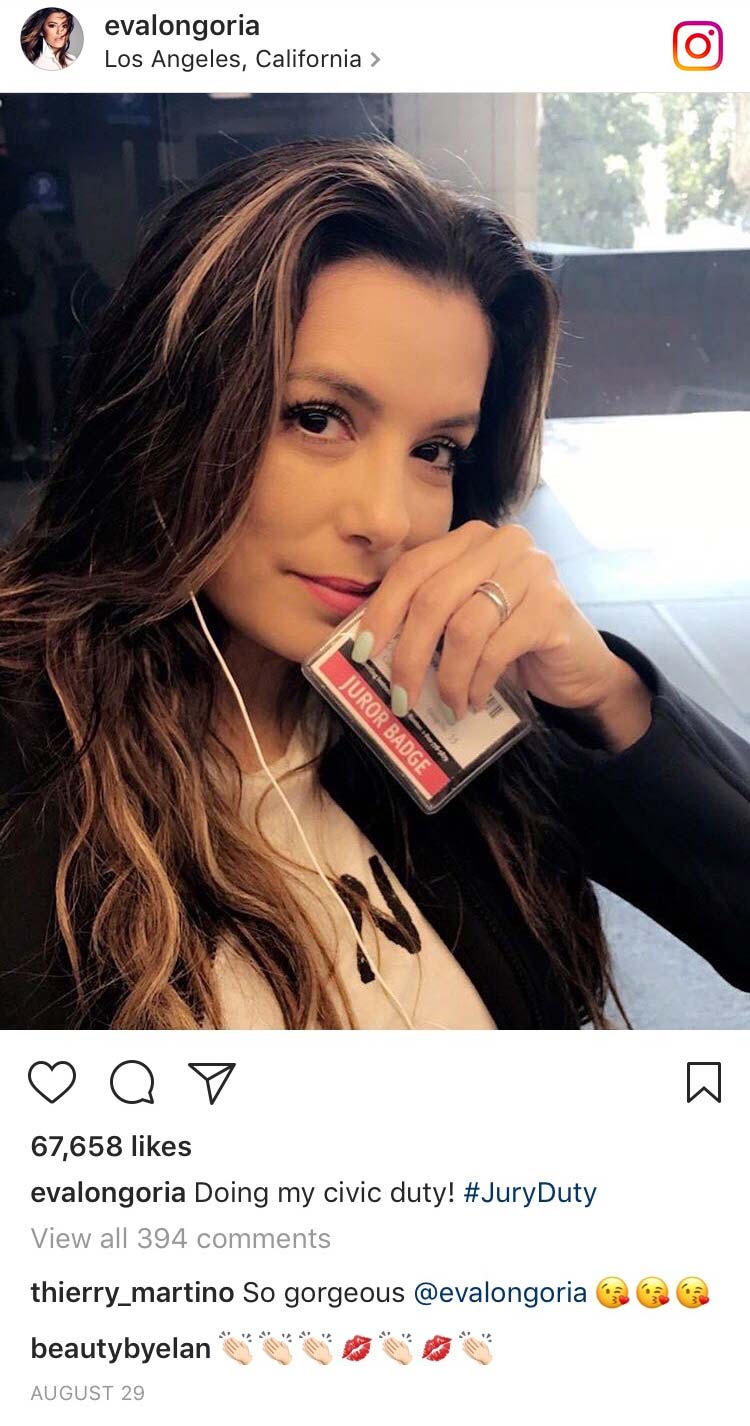 Eva Longoria posted this images to Instagram to show off her juror badge when she did her "civic duty" in Los Angeles – Photo Courtesy of @evalongoria / Instagram
Eva joined the cast of Overboard (2018) which is a remake of the original 1987 which starred Goldie Hawn and Kurt Russell filmed 30 years ago!
Eva plays the best friend of Anna Faris' character 'Kate' and the movie is filming around Vancouver and is set for release next year in 2018. Celebrity WotNot even has behind the scenes video of the movie set below.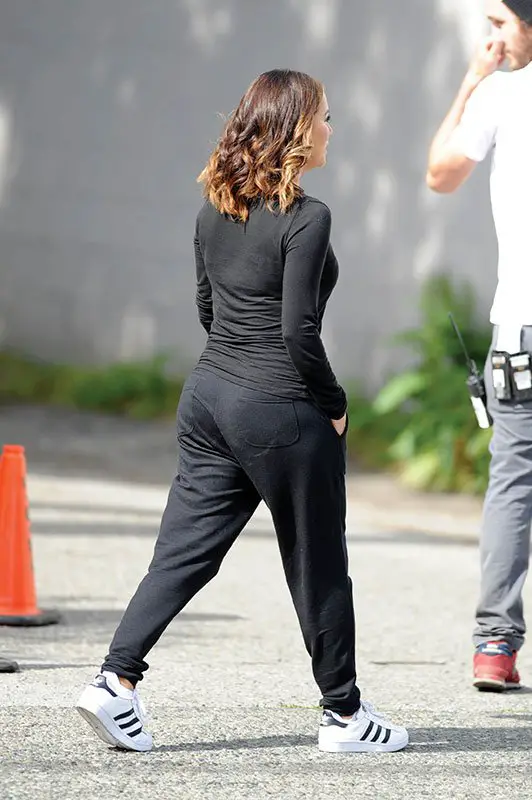 VIDEO: Anna Faris and Eva Longoria Filming Overboard in Vancouver, Canada
Eva also took to Instagram to showcase her new clothing line wearing a T-Shirt which read 'Save Water Drink Wine' while she kissed a glass of red wine!
Eva Longoria showcases her new shirt from her Eva Longoria Collection which reads 'Save Water Drink Wine'! Photo Courtesy of @evalongoria / Instagram
On the same movie, Anna Faris and a topless Eugenio Derbez braved the cold Pacific Ocean with Anna wearing a tiny yellow bikini in Vancouver, Canada.
PICS: Anna Faris Bikini Babe! Filming Overboard Remake in Vancouver, Canada
Anna was pictured hugging the Mexican actor in an intimate scene. Eugenio Derbez plays the role of Leonardo and the new movie switches the roles of the two main characters.
Anna was seen filming the final scenes of the film where she enjoys time in the ocean with her movie family.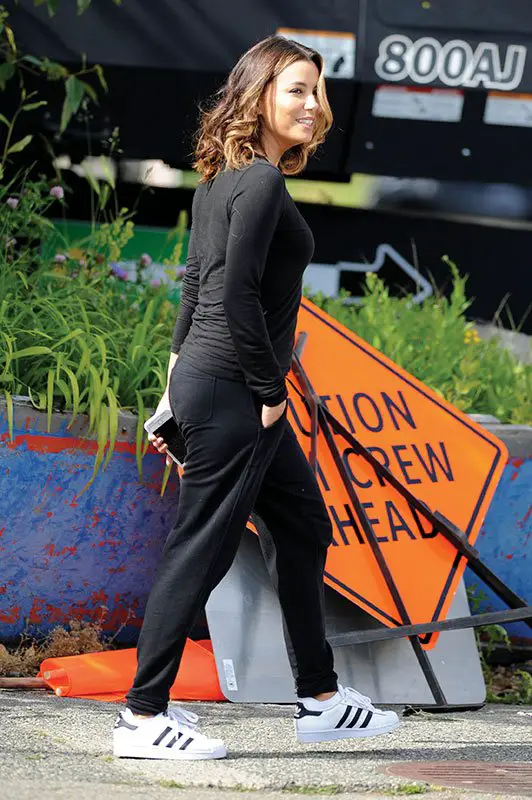 Anna looked stunning in the yellow bikini and sunglasses as she was seen larking around on set during takes which you can watch in our video above.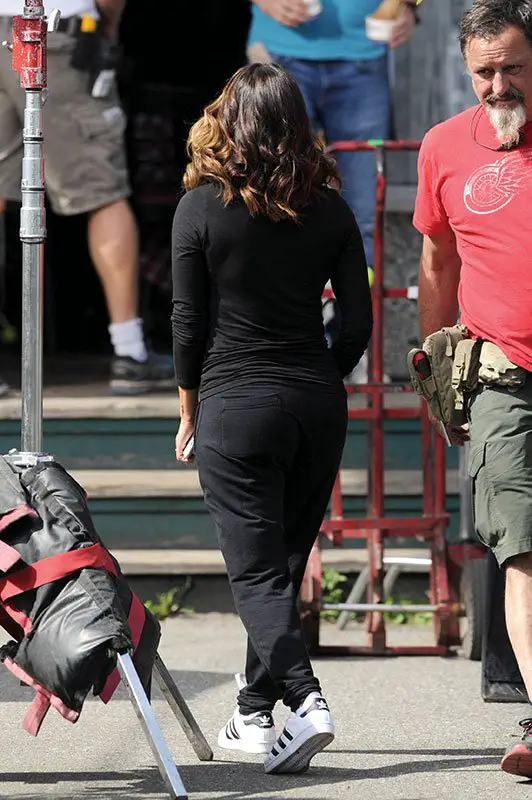 Eva Longoria Trivia: Eva Longoria is the youngest of four sisters and she grew up on a Texas ranch. In 2005 was named  #1 on the Maxim Magazine Hot 100 list.