Want a body like Britney Spears? Then try out some of her favorite moves. The super-toned pop princess has given us a glimpse into the workouts that have got her ripped.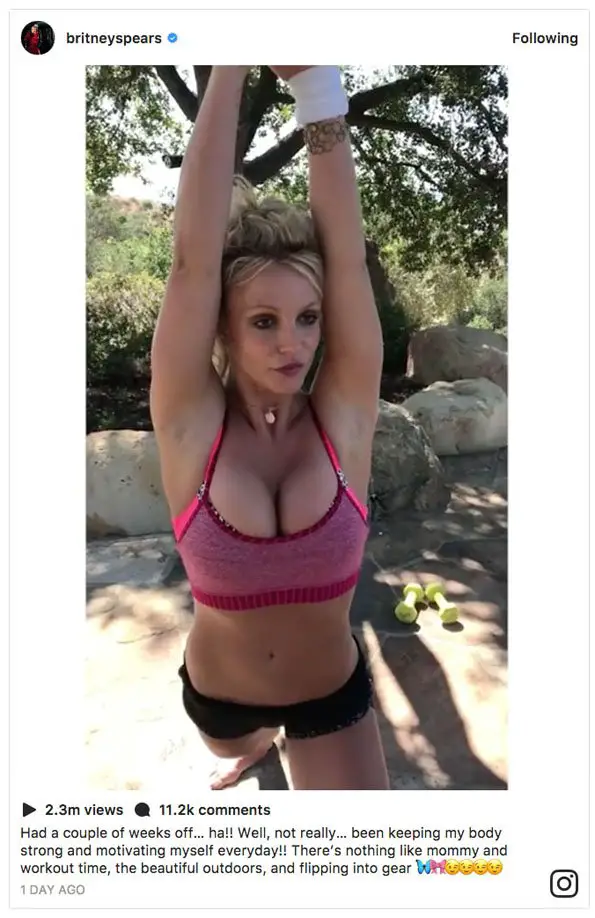 We at Celebrity WotNot admit the backflip might not be for everyone, but these other exercises could certainly help you to shape up!
1. Standing Straight Arm Lift
Work your shoulders with this simple move. All you need is a set of dumbbells – like these from Amazon below.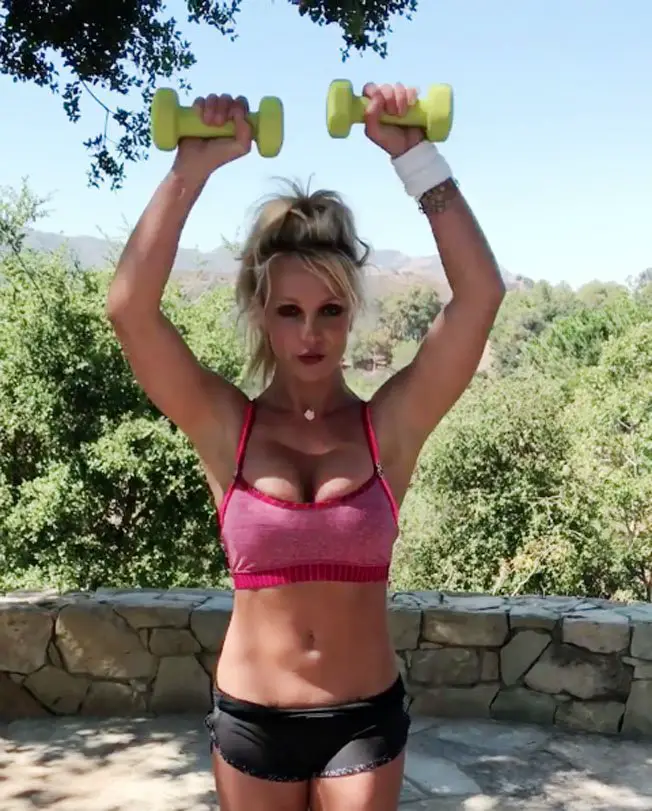 2. Warrior 1 Pose
Britney likes to sneak in some yoga into her routines. This warrior 1 pose is simple but effective.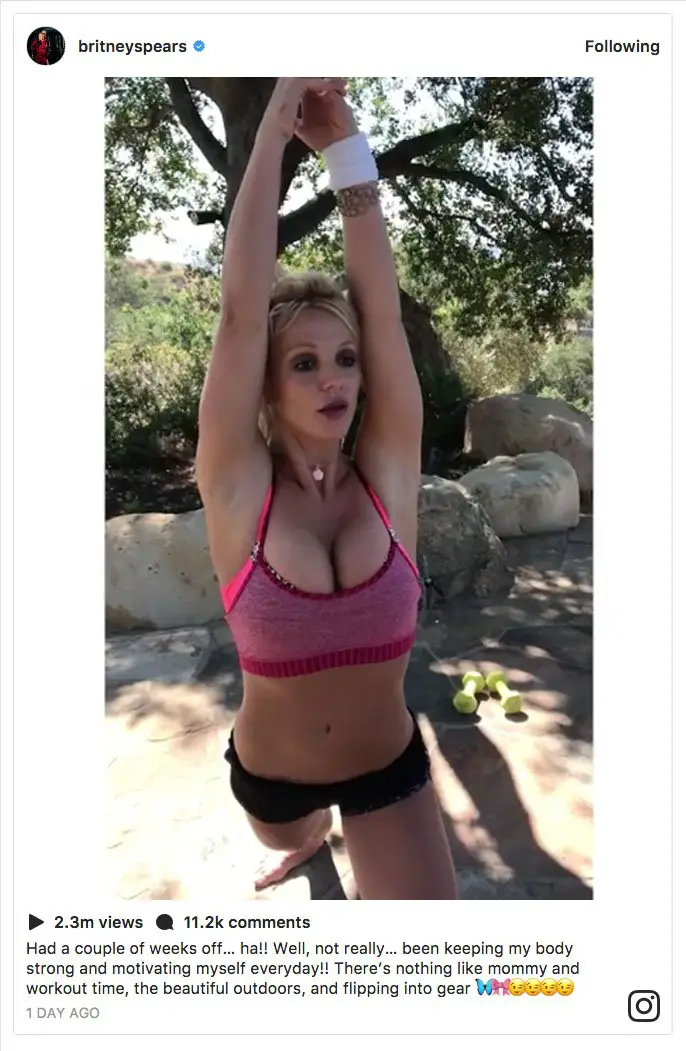 3. Backflip
We wouldn't suggest trying this move at home! But watching Britney practice is fun.
4. Curtsy Lunge
This move is great for your butt and don't worry, you don't have to kick your leg as high as Britney's to get results.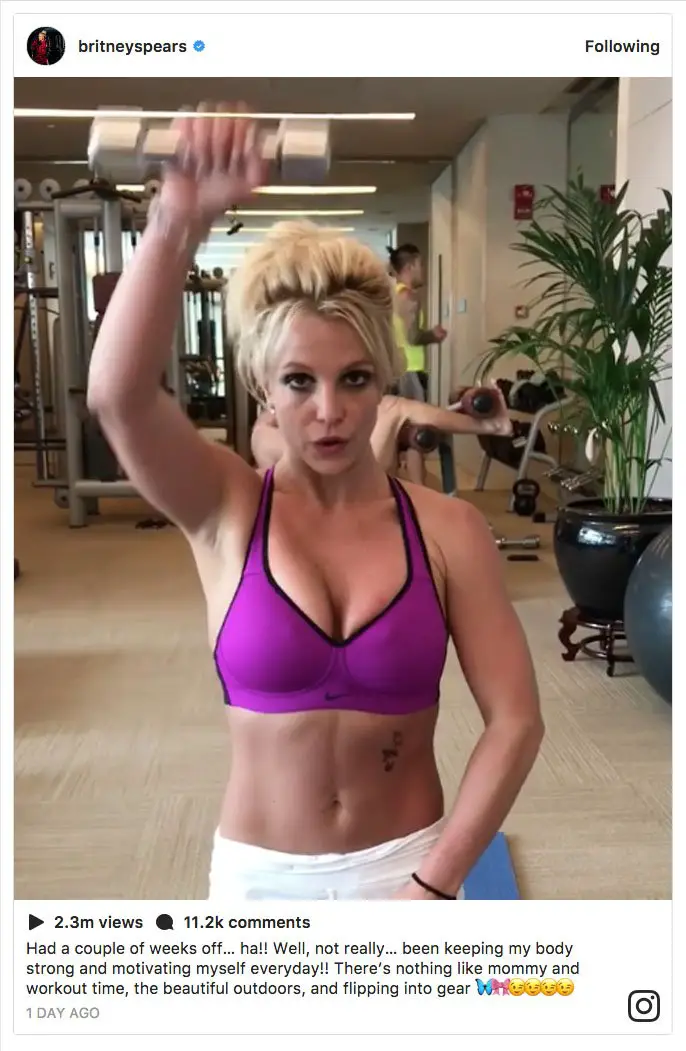 5. Tricep Pulldown
Use a cable or dumbbells for this tricep toning exercise.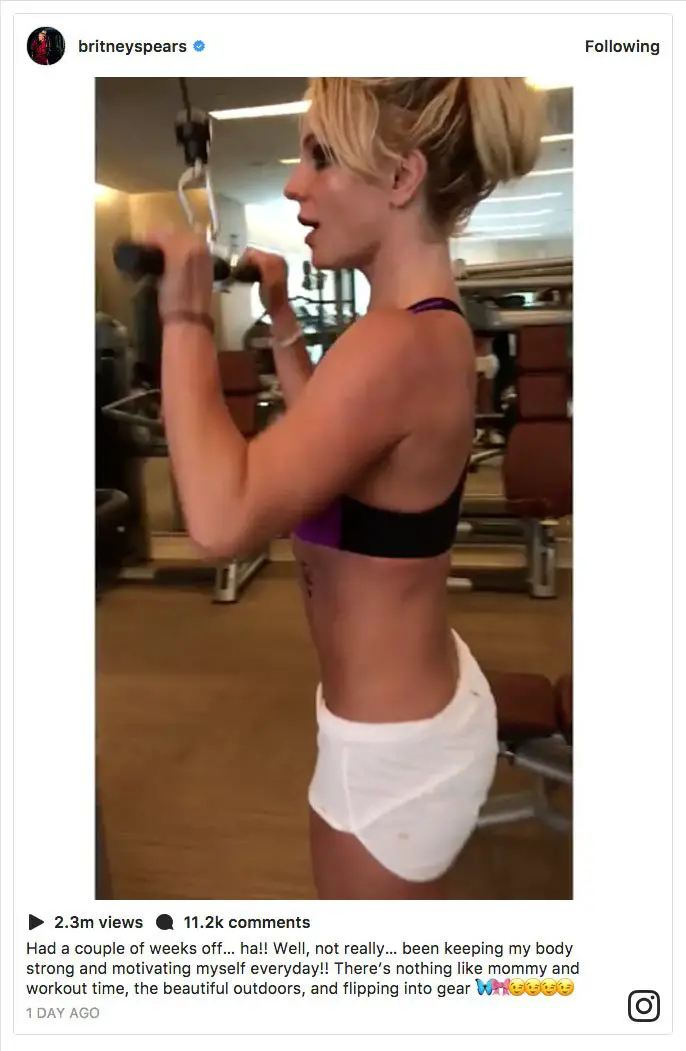 6. Sitting Single Straight Arm Lift
A variation of the standing straight arm lift.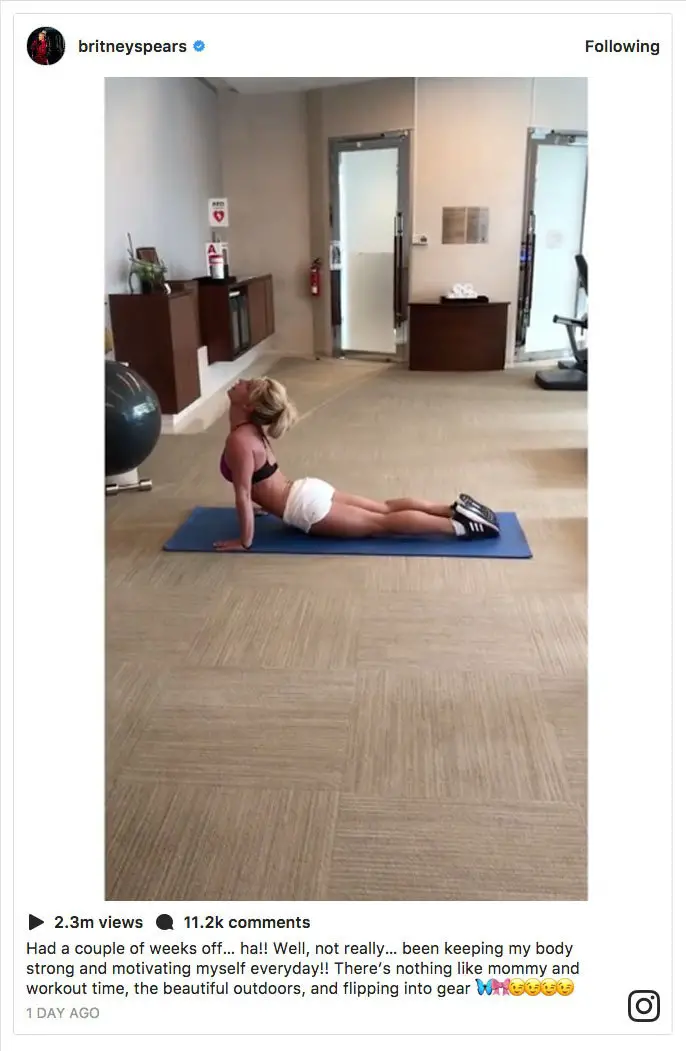 7. Shoulder press with reverse lunge and knee lift
3 moves in 1. This takes a bit of coordination.
8. Handstand Against a Wall
This one will take a bit of practice but don't give up. Britney's perfected it as a great exercise to strengthen her shoulders, back, arms and chest muscles. If you can hold it – even better.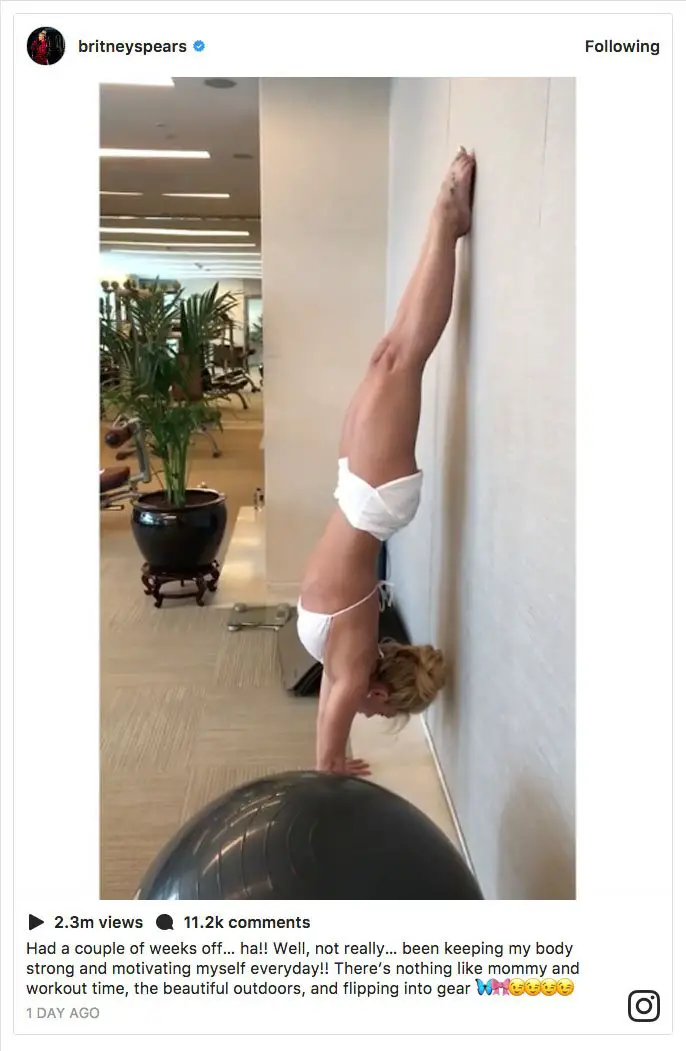 9. Tricep Dip
Once again a dumbbell is all you need for this arm exercise.
10. Cobra Pose Into Child's Pose
One fluid yoga move into another, to strengthen your core and back.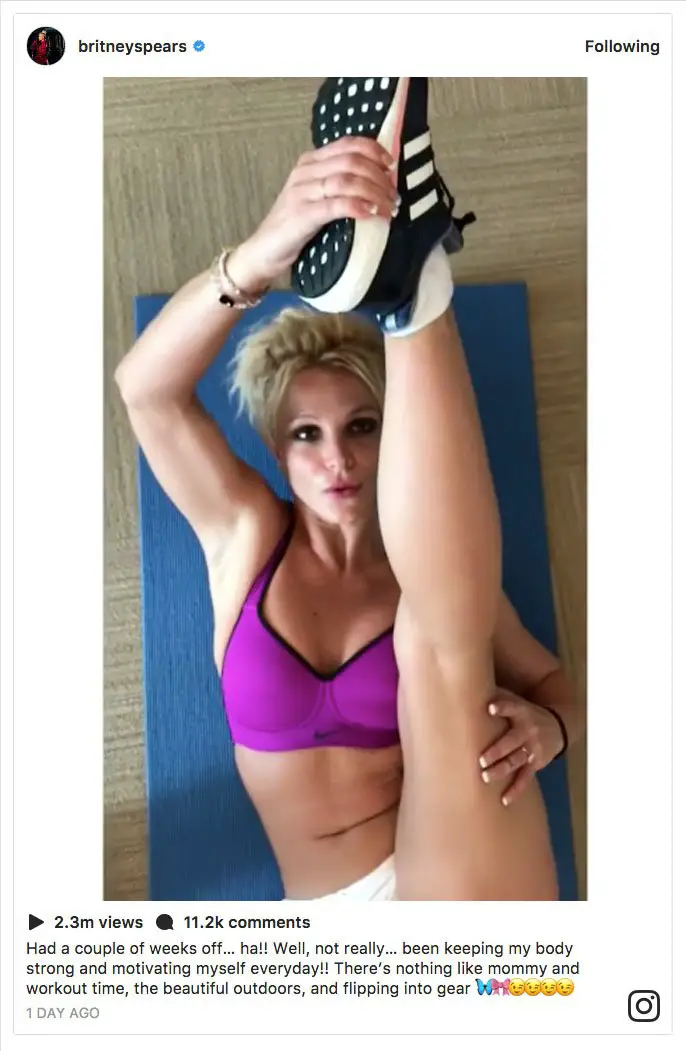 Watch Britney's full workout video here:
Thanks for the celebrity workout tips Britney!
It's not just Britney that exercises both in the gym and outdoors. Check out British model Kelly Brook going through her workout on the beach in Santa Monica:
Britney Spears Trivia: Did you know that Britney Spears is naturally a brunette? Perhaps she heard that blondes have more fun!