Reese Witherspoon and Jim Toth appeared to coordinate their outfits as they were seen leaving popular lunch spot, A Votre Sante, in Los Angeles.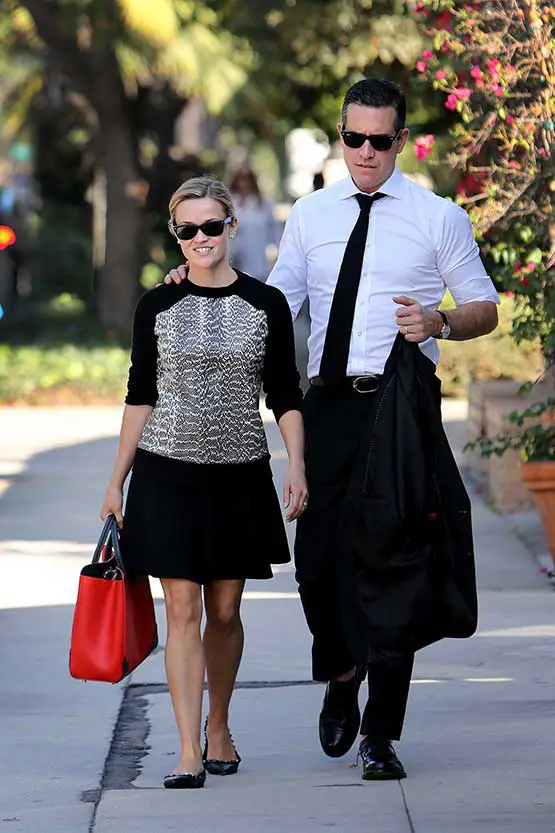 Reese and Jim were spotted leaving the healthy dining spot at the Brentwood Country Mart and appeared to have dressed up for the occasion with Jim wearing a smart suit and tie and Reese wearing a black dress.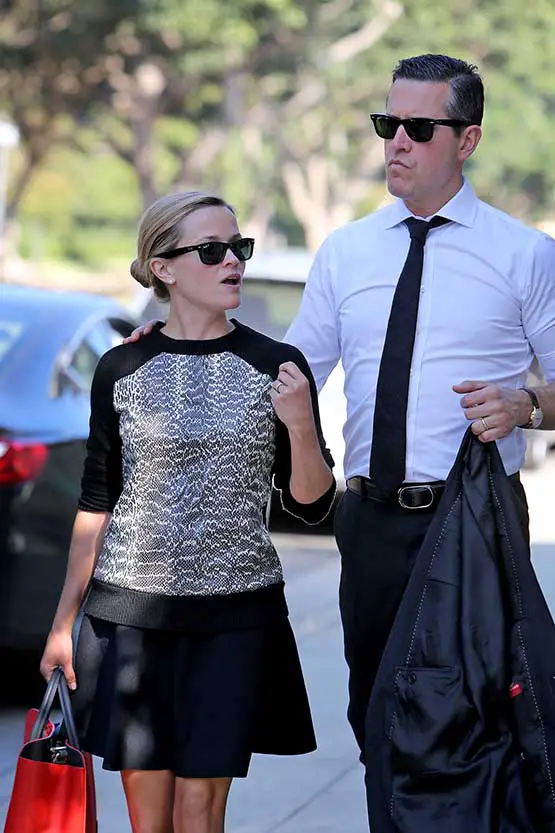 It is unclear where the couple were heading next as Jim put his arm around wife Reese as they slowly strolled back to their car.
Reese and Jim complemented the look wearing matching Wayfarer Rayban Sunglasses in the warm autumn weather.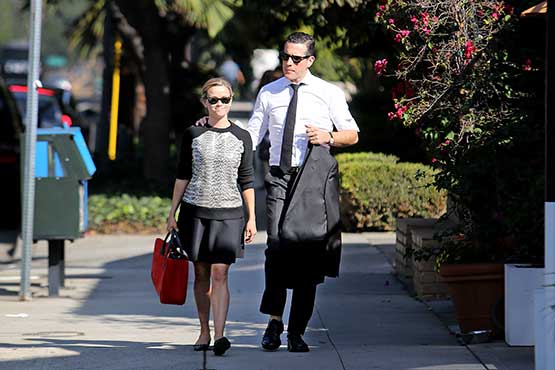 Reese opted to be driven as she got in the passenger seat as Jim took the wheel after leaving the restaurant.
Reese fashioned rolled up sleeves on her top and complemented the look with a bright red handbag and pointed flat shoes with her hair tied back.
VIDEO: Reese Witherspoon and Husband Jim Toth Co-ordinate Outfits in LA
Reese recently took to Instagram after visiting Manhattan, NYC and stopped off to grab a pretzel in the city wearing her Draper James Hollis Cape Jacket with matching sunglasses.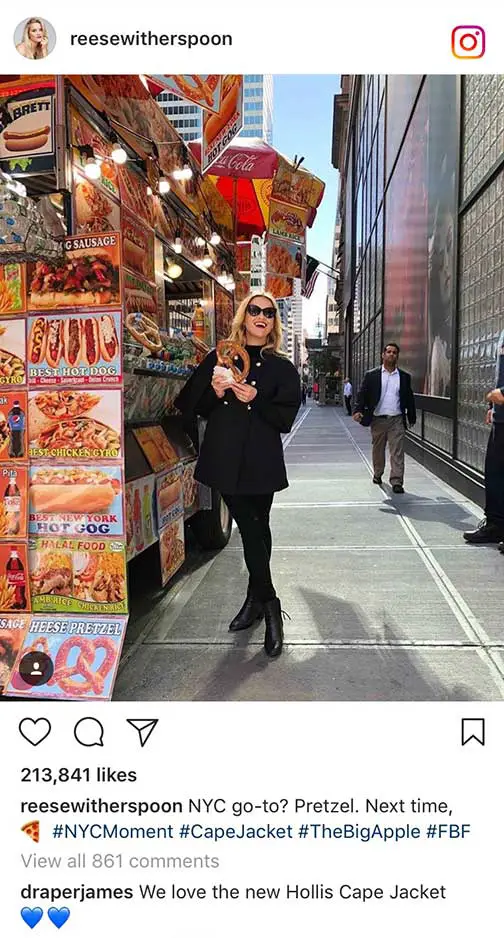 Reese is currently promoting her latest film Home Again, a romantic comedy around a recently separated mom who invites three young filmmakers to stay in her guest house in Los Angeles.
Complications arise after her ex-husband finds out she has developed a romance with one of them.
HOME AGAIN Official Trailer (2017) 
Reese Witherspoon Trivia: Reese Witherspoon is a descendant of John Witherspoon, one of the 56 signers of the Declaration of Independence.