David Beckham, who showed off some grey stubble, was the victim of a nail salon photo shoot with several workers scrambling to get a picture of the star!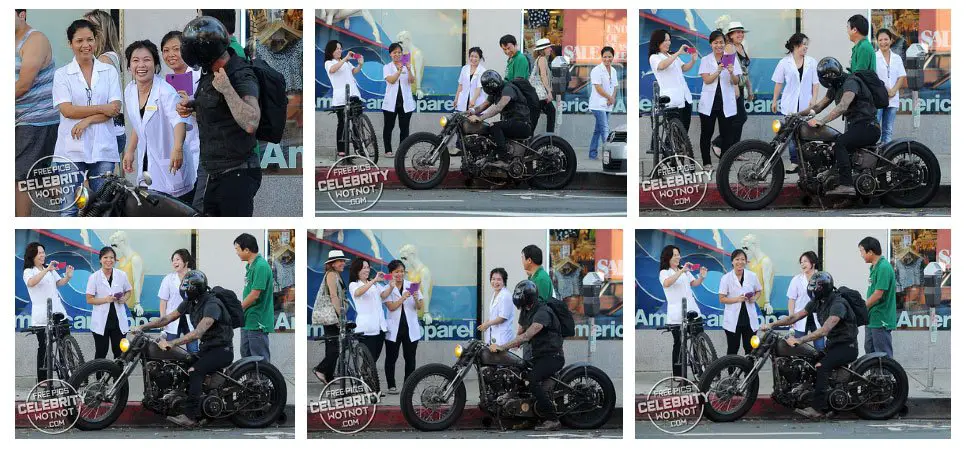 Five workers rushed out of their salon to try and get a snap on their phones with one cheeky employee leaning in to get in the picture with him and giving Becks the peace sign.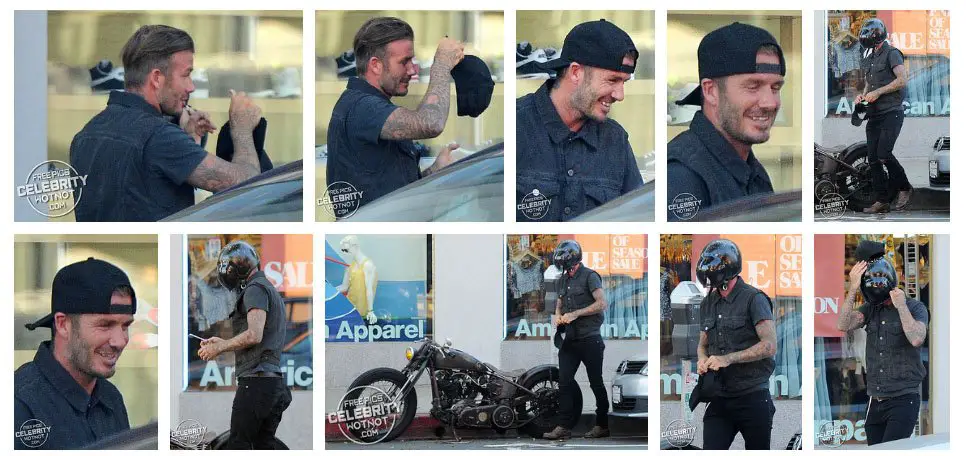 David, who had a smile on his face as he walked up to his vintage "Super Vintage 93 Knuckle" motor bike, then squeezed the Street Hawk-style helmet on while a crowd gathered round his bike!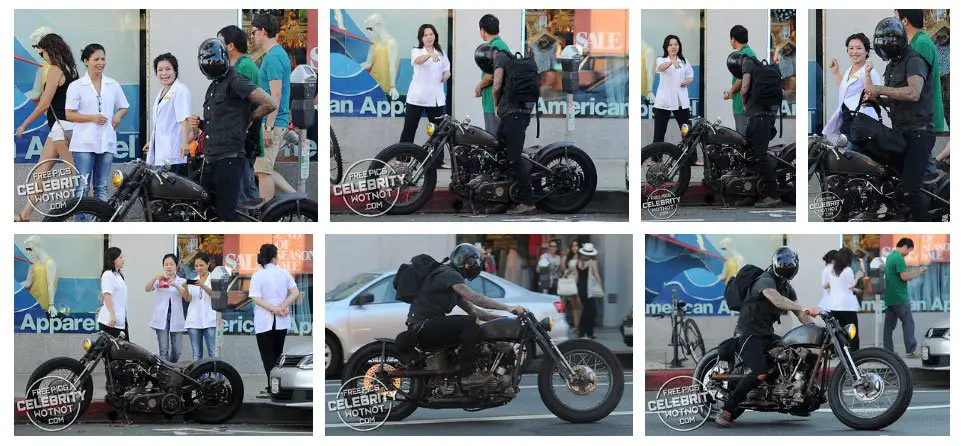 The former soccer star wore black jeans that were ripped at the knees and matched his outfit with a sleeveless cargo shirt over a dark t shirt and a black Oakland A's cap. With his backpack full of stuff he then raced away from Main Street in Santa Monica as the nail salon employees looked at their phones to see if they had snapped a decent picture of the former Manchester United, Real Madrid and PSG star.
Also check out our FREE Celebrity Picture Galleries where you can use ANY of the images for FREE on your website, blog, publication or social media account:

David Beckham Trivia: David Beckham's bike, the Super Vintage 93" Knuckle, is a custom made bike built specifically for Becks by a custom motorcycle company in California called the Garage Company.