It's actor Dustin Hoffman! The legendary star was spotted wearing trendy oval sunglasses as he went shopping with his daughter, Alexandra, in LA.
The Meet The Fockers star was almost unrecognizable with his grey beard and grey hair combed back.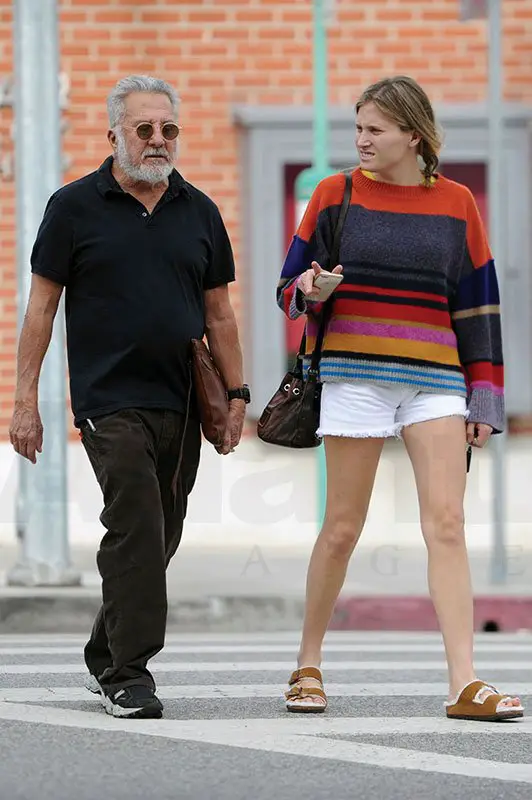 Known for his roles in Midnight Cowboy, Kramer Vs Kramer, and The Graduate, he dressed in a black polo shirt and carried a brown briefcase with him.
Hoffman almost looked unrecognizable with trendy oval sunglasses as he went shopping with his daughter in Brentwood.
See the video below of Dustin Hoffman and his daughter, who used to date Jonah Hill, out and about in Brentwood, Los Angeles.
For more fun videos visit the Celebrity WotNot YouTube Channel here: Official Celebrity WotNot YouTube Channel
Did you know Dustin has won TWO Oscars for Best Actor! The 1930 film Kramer Vs Kramer and the 1989 film starring Tom Cruise Rainman.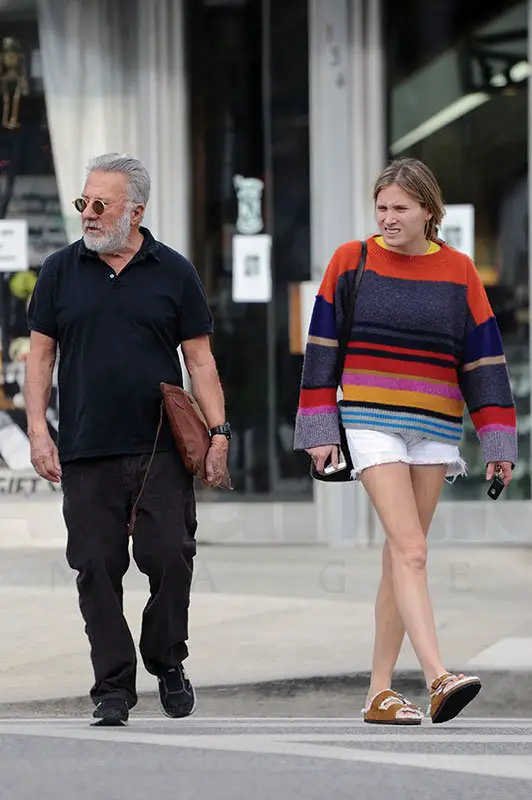 Hoffman is currently starring in a new TV series called Medici: Masters of Florence which has just been picked up by Netflix.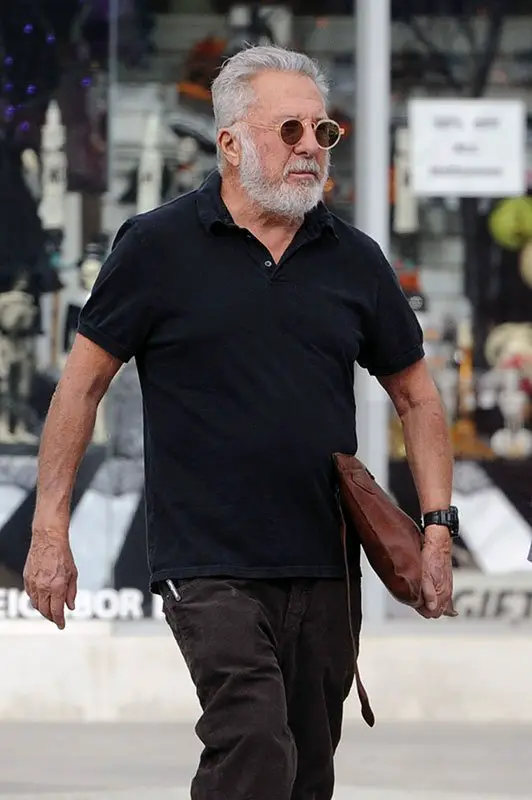 Hoffman plays Giovanni di Bicci de' Medici, patriarch of the Florentine banking family famous for Renaissance patronage. In fact, he talked to The Independent Newspaper about the current state of television and film which can be read in full here: The Graduate talks decline of cinema, difficulties finding work and wanting to be a jazz pianist
Dustin Hoffman Trivia: Dustin Hoffman was the voice of Shifu in Kung Fu Panda.