Ben Affleck, girlfriend Ana de Armas and a little white dog called Elvis went for a quick visit to the Diesel Book Shop in Brentwood, Los Angeles during the Coronavirus Outbreak.
VIDEO: Ben Affleck, Girlfriend Ana de Armas & Little Dog Elvis Go To Book Shop Amongst Coronavirus Outbreak
Ana Celia de Armas Caso is a Cuban-Spanish actress.  The two starred in Deep Water together and have since started dating.  Her little white dog is called Elvis.
After this video was taken the State of California introduced new measures to stay at home so hopefully they have stocked up and won't be going out in public for a while! We also hope little Elvis has enough dog treats!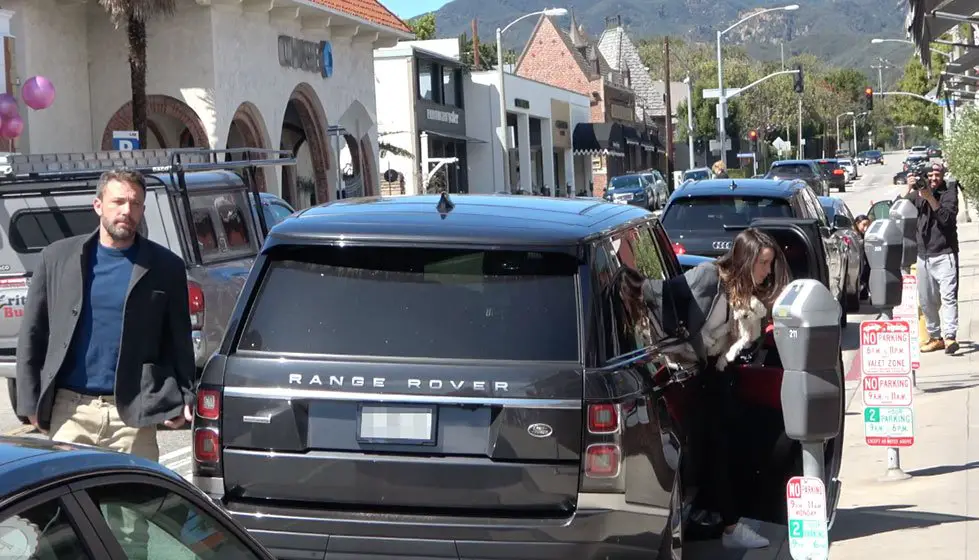 Ben Affleck had been filming several projects including Untitled Accountant Sequel where he is rumored to play Christian Wolff, Witness for the Prosecution, Ghost Army, Hypnotic, The Last Duel and Deep Water! Busy boy!
He's also rumored to be producing a TV movie called Thirst about the water crisis. His best friend Matt Damon is actually the co-founder of the charity Water.org so maybe they've been chatting?!
Did you seen our pics of Ben Affleck driving his 1966 Chevy Chevelle SS? The Batman star looking pretty cool in his vintage ride: Ben Affleck Takes A Spin In His Vintage Chevy ?
Check out more FREE Celebrity Picture Galleries where you can use ANY of the images for FREE on your website, blog, publication or social media account: CelebritySessed: Your Free Place for Celebrity Pics
Remember to stay safe out there in these scary times. You can find lots of good information on the World Health Organization website. Visit it here: WHO Coronavirus disease (COVID-19) outbreak
Ben Affleck Trivia: Ben Affleck was born Benjamin Géza Affleck-Boldt! Géza is Hungarian and means "Grand Prince of the Hungarians"!!