Brooklyn Beckham wore a Brooklyn Nets baseball cap as he was pictured signing autographs for his new book titled What I See in Manchester, England.
He also wore a crucifix earring to the event and a Suicide Squad t-shirt. Manchester is a second home to the young Beckham as his Dad, David Beckham, played for Manchester United for 11 years.
Check out the video below of a topless David Beckham signing autographs for fans when he played for the LA Galaxy in Los Angeles.
VIDEO: David Beckham Topless As He Signs Autographs for LA Galaxy Fans!
Brooklyn is reportedly dating American singer and actress Madison Beer who rose to fame after pop star Justin Bieber tweeted a link to a video of her singing.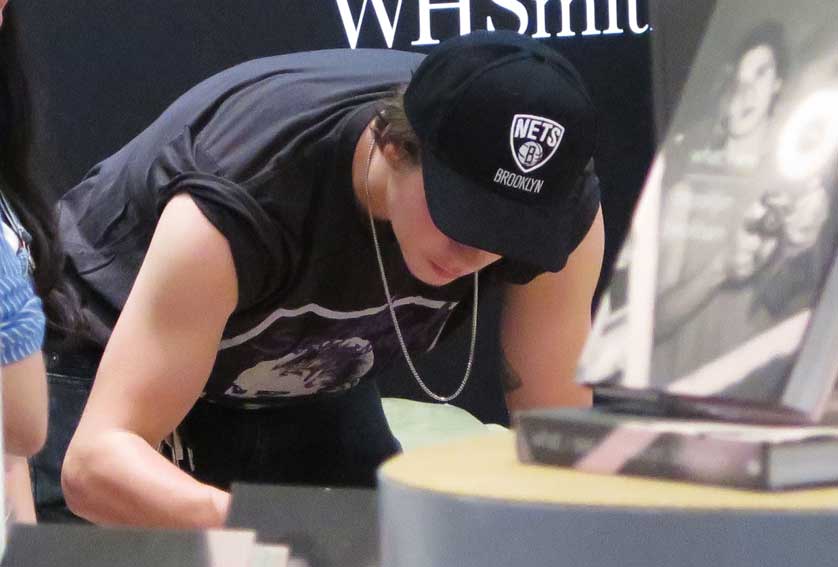 Dad, David, was spotted taking his cool vintage motorbike for a cruise in Los Angeles. See all the pics here:
Brooklyn Beckham Trivia: Brooklyn Beckham is named after the New York City borough after he was reportedly conceived there.