Prince William has opened up about keeping the memory of his mother, the late Princess Diana, alive for his kids.
In a touching new ITV documentary titled, 'Diana, Our Mother: Her Life and Legacy' the British royal reveals he "constantly" talks about "Granny Diana" with Prince George, four, and Princess Charlotte, two.
"We've got more photos up around the house now of her," he said and revealed he regularly puts the children to bed so he can take the opportunity to talk about his mum with them. "It's important that they know who she was and that she existed."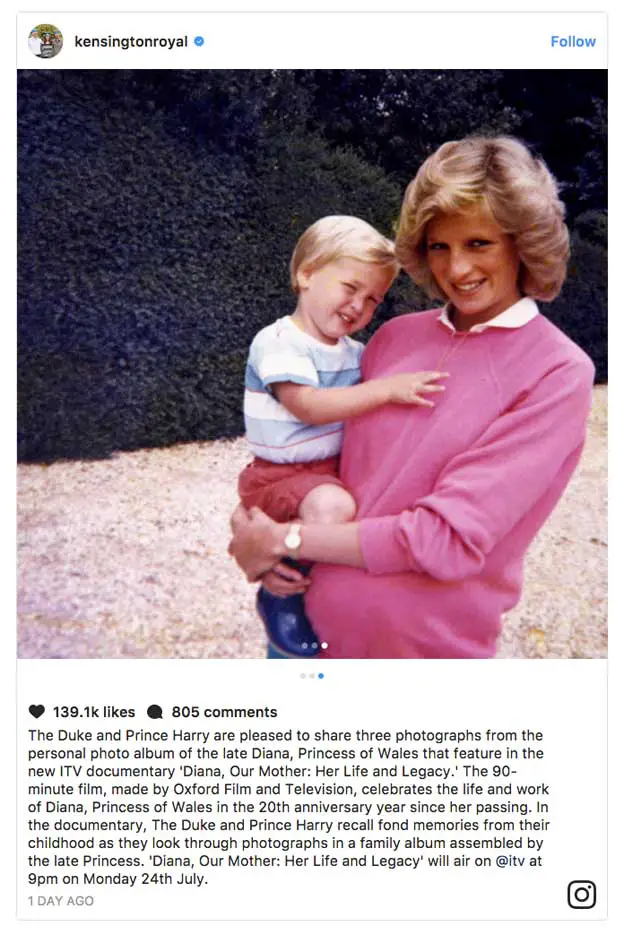 His children never got the chance to meet their grandmother, who died in a car crash 20-years-ago,  but he often thinks about what sort of a grandparent she would have been.
VIDEO: William speaks French & Kate cheers up Prince George : THE ROYALS ARRIVE IN CANADA
"She'd love the children to bits, but she'd be an absolute nightmare," William, 35, said. "She'd come and go and she'd come in probably at bath time, cause an amazing amount of scene, bubbles everywhere, bathwater all over the place – and then leave!"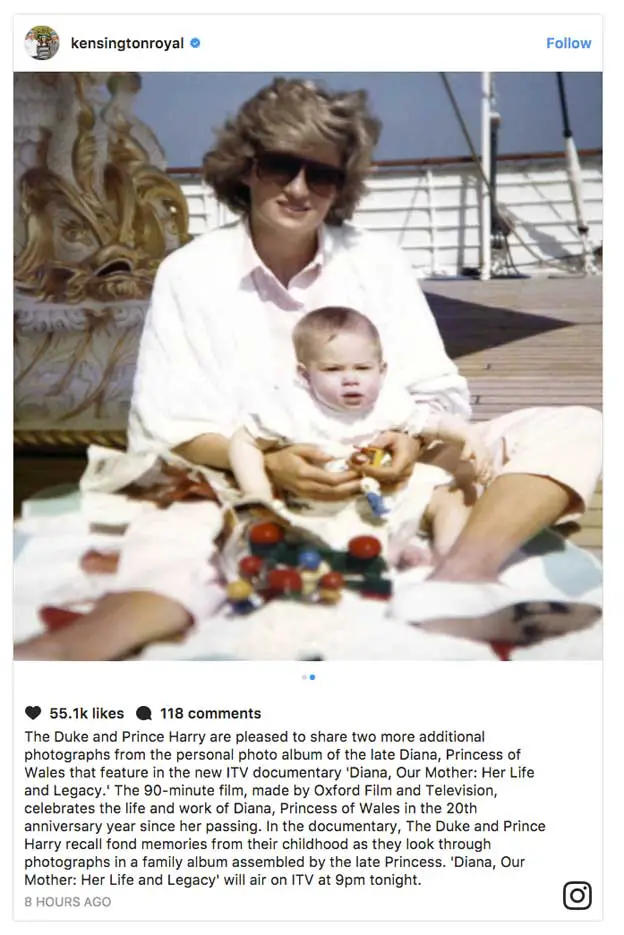 The documentary, in which his brother Prince Harry also shares memories of Diana will air on Monday, July 24th at 9pm.
Princess Diana Trivia: Princess Diana went to the same school as actress Tilda Swinton and they were close friends.