Brooklyn Beckham took to Instagram to declare "Thinking of this one" to Chloe Grace Moretz in an Instagram post with a picture of the back of Chloe's head. Then in the comments section, Chloe replied saying "Love You" to which he replied "Love you more"!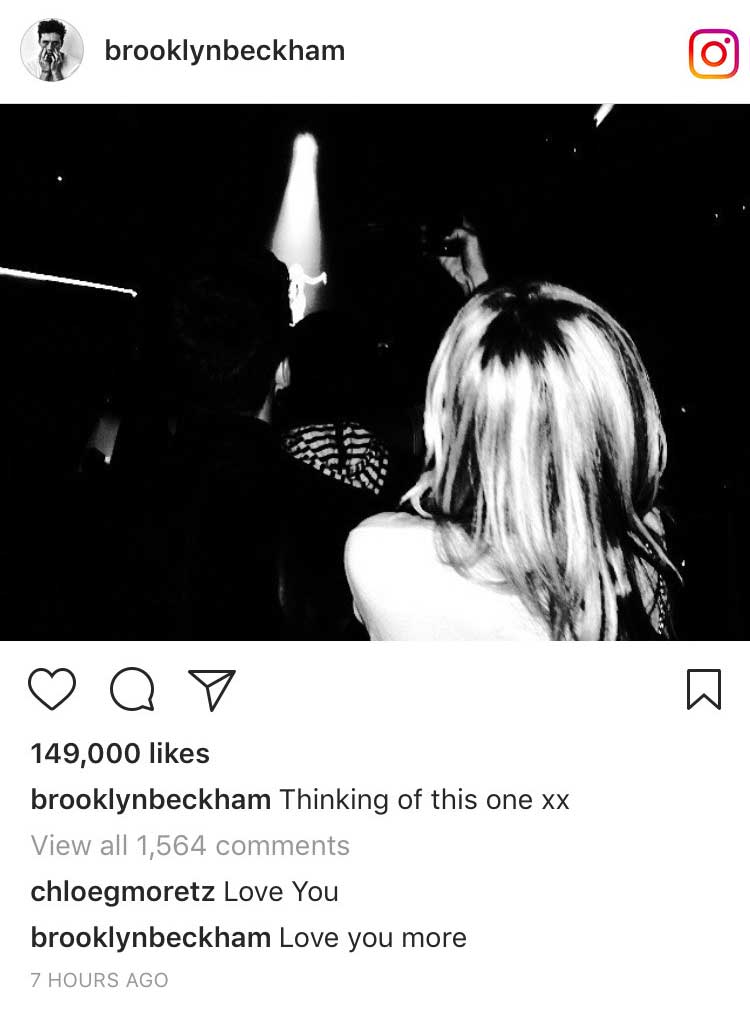 Brooklyn recently moved to NYC where he has begun studying at Parson's School of Design, he also released his first book 'Brooklyn Beckham: What I See' earlier this year.
The Beckham's recently spent a family vacation in top skit resort Whistler in British Columbia, Canada, where Brooklyn Beckham broke his collarbone snowboarding.
Brooklyn was pictured recently in Manchester at the book launch for his book 'Brooklyn Beckham: What I See'.
VIDEO: David Beckham Snowboarding in Whistler with Victoria Beckham
The aspiring photographer offers a look into his day to day life and family life in the new book released this year.
Beckham Trivia: David Beckham's middle names were Robert and Joseph and Brooklyn also share the middle name, Joseph.