Mischa Barton, the former O.C star looked in great shape as she posed in a white bikini with a black wide-brimmed hat and a black and white patterned floor-length cardigan.
Mischa changed outfits several times posing for pictures in a variety of poses. In some shots, the wind nearly blew the hat of her head but she managed to hold it down and looked to be enjoying the shoot with a smile on her face.
She was also recently shot in a tiny string bikini on Newport Beach, California for a 138 Water advert.
The OC actress was pictured with the "Electrolytes Enhanced Drinking" water bottle that according to their website has "an elevated Alkaline pH level".
138 Water has worked with dozens of well known stars in their promotional campaigns including Abigail Ratchford, Ela Rose, Constance Nunes, Amanda Cerny, Jessa Hinton, Ava Lange, Bruna Tuna and Nikki Lund to name a few!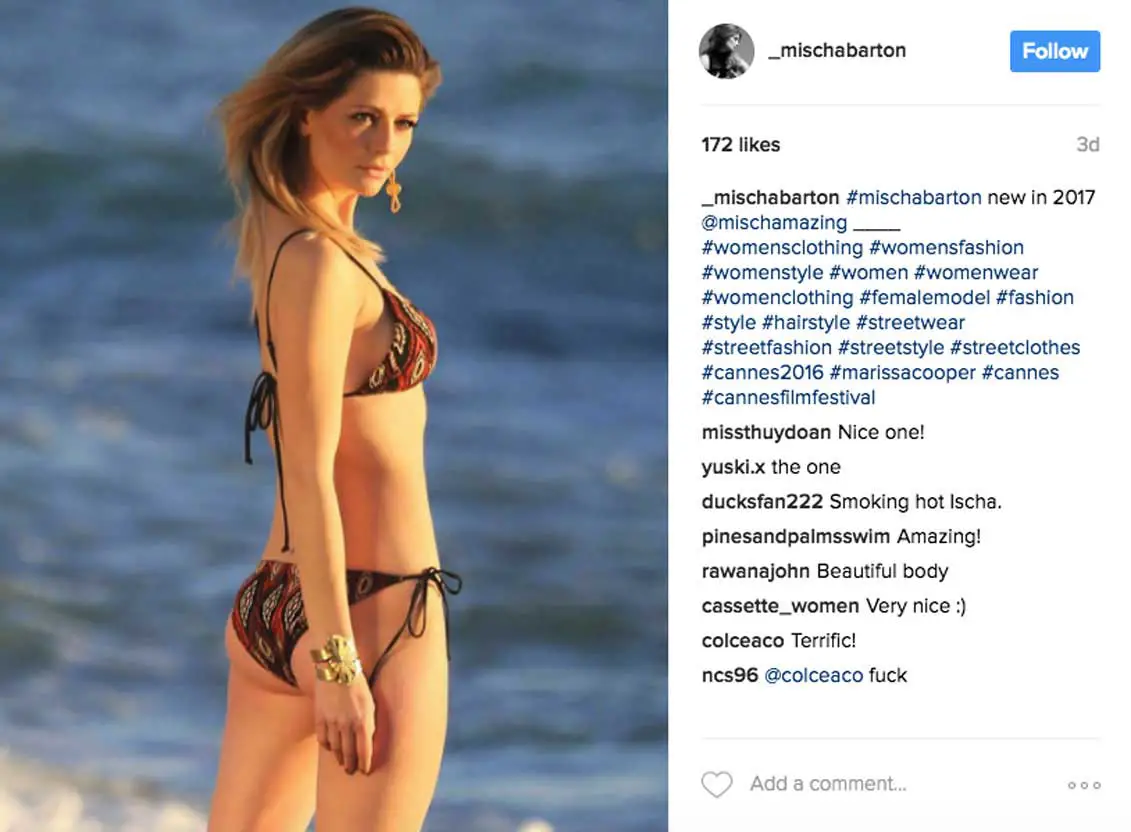 Last year Mischa Barton spoke to Vanity Fair about her time on Dancing with the Stars and her horror movie titles The Hoarder. Mischa has just completed the movie Monsters at Large and The Basement where "A seemingly innocent man is abducted by a notorious L.A. serial killer, who forces his victims to switch roles with him so that he can enact his own capture, torture and murder." 
Mischa has several other films in the pipeline including a movie titled The Toybox that follows a family taking a road trip across America but they may not be alone.
Mischa started her career as an actress in 1997 and then went on to star in M. Night Shyamalan's psychological thriller, The Sixth Sense in 1997.
In August 2013 Mischa shot to fame as Marissa Cooper in the Fox tv show The O.C. She actually left the series in the third season and recently starred in the 22nd season of Dancing with the Stars.
People Magazine recently published an article about Mischa's recent troubles and the pressure she was under during The O.C.
Mischa Barton Trivia: Mischa was actually born in England is is a British citizen. She moved to New York when she was 5 years old with her parents.