It's National Puppy Day and what better way to celebrate than looking at some of our favorite celebrities and their furry friends!
Heidi Klum was spotted with adorable Pomeranian puppy named Buttercup as she was running errands with her mom, Erna Klum, in Brentwood, Los Angeles.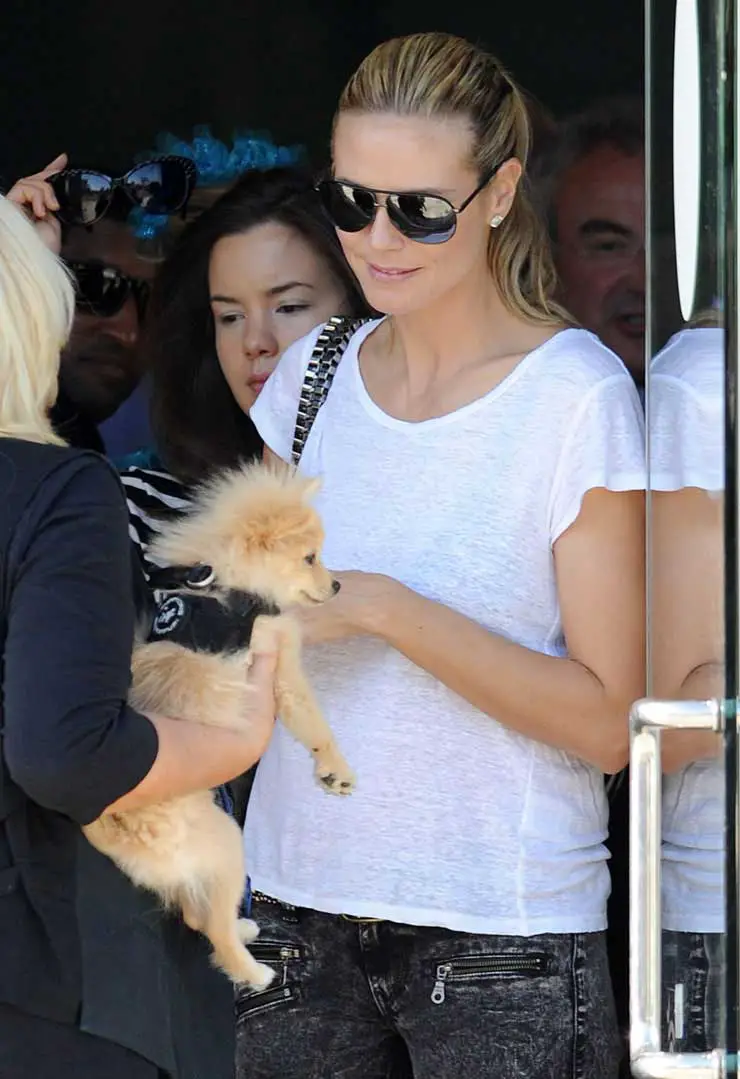 The cute puppy was on a black body leash with her cure ears pointed up and her eyes wide open checking out the big world!
Kate Beckinsale took her tiny pooch, Ingrid, out for one of the dog's first walks as the model and actress was pictured in Santa Monica, California.
VIDEO: Kate Beckinsale Takes Her Tiny Puppy on its First Walk in LA
Lauren Conrad took her puppy to lunch and certainly had her hands full as the little rascal wouldn't keep still! She had to pick up, Chloe, who is a lab/shepherd mix, several times to give him some attention!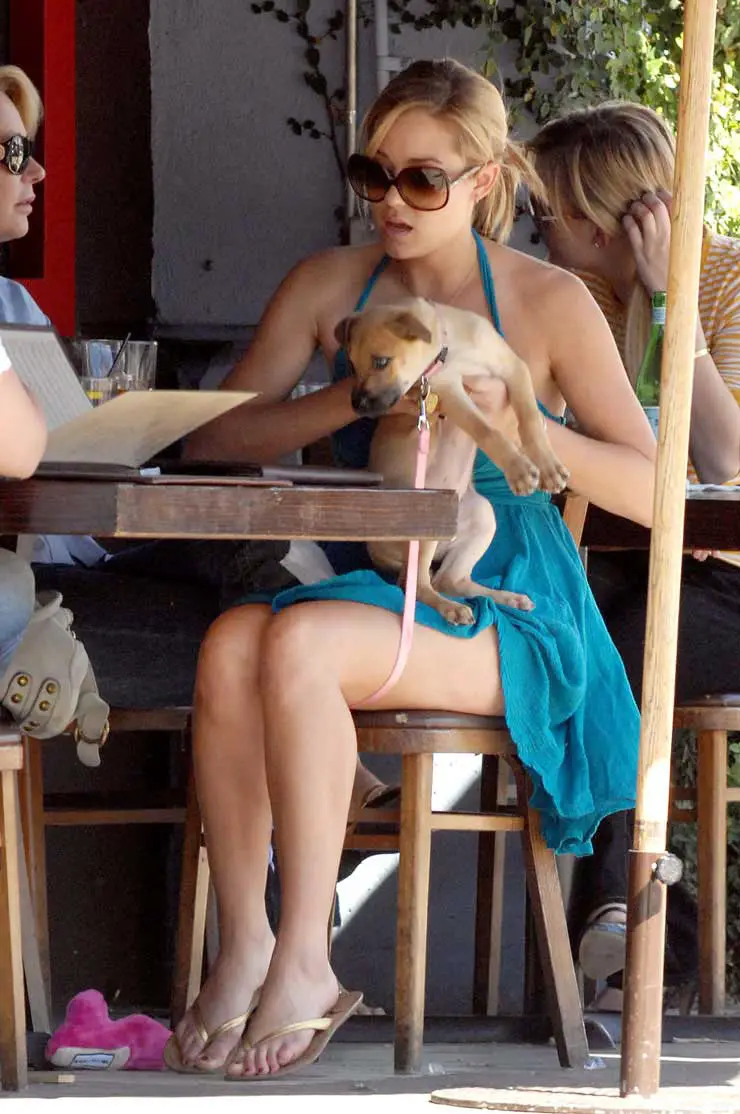 Jessica Simpson also had her hands full and even had to put her ticket in her mouth as she held on to her Maltipoo puppy Daisy. Unfortunately, Daisy reportedly was taken away by a wild coyote much to the distress of Jessica.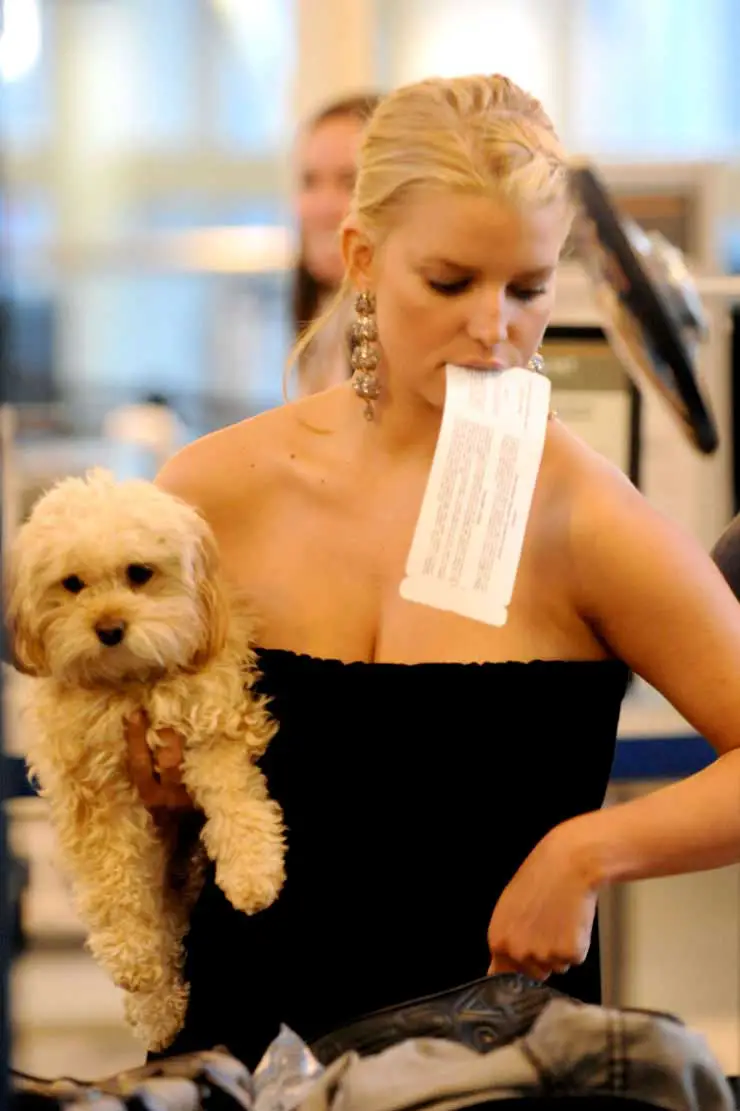 VIDEO: Gwen Stefani walks her Cute Furry Pomeranian Dog Under a Bright Green Umbrella
Mischa Barton is pictured with her tiny furry friend, Ziggy, as she took him out for a walk on the trendy Abbot Kinney Blvd after a workout in Venice Beach, Los Angeles.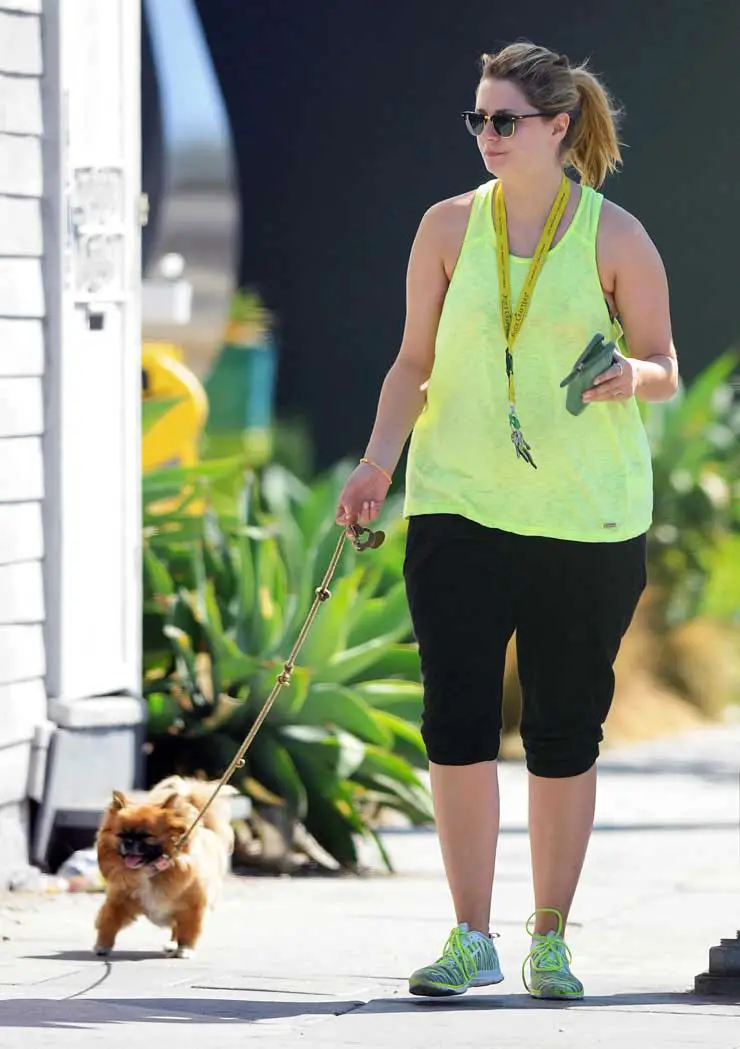 British singer Leona Lewis stepped out with her dog, Rome, as she ran various errands in Los Angeles.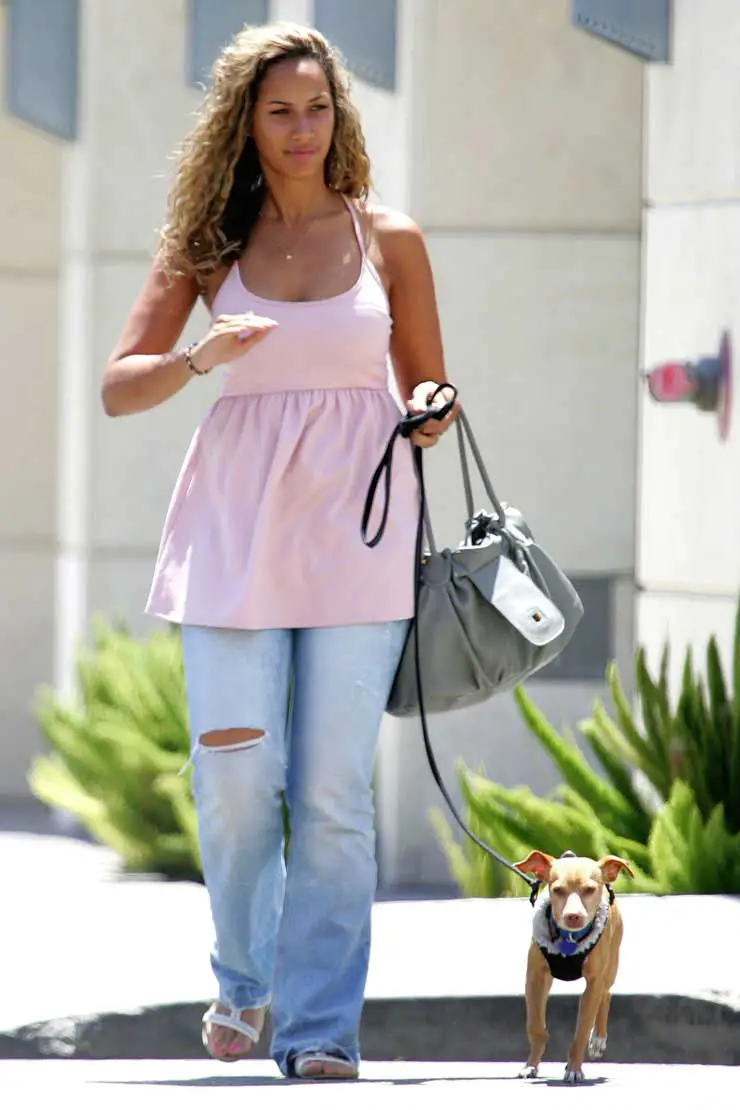 Twilight actress Ashley Greene carried her pet puppy in her bag! The tiny pooch called Theo was given a pat on the head by Ashley to keep him calm and happy.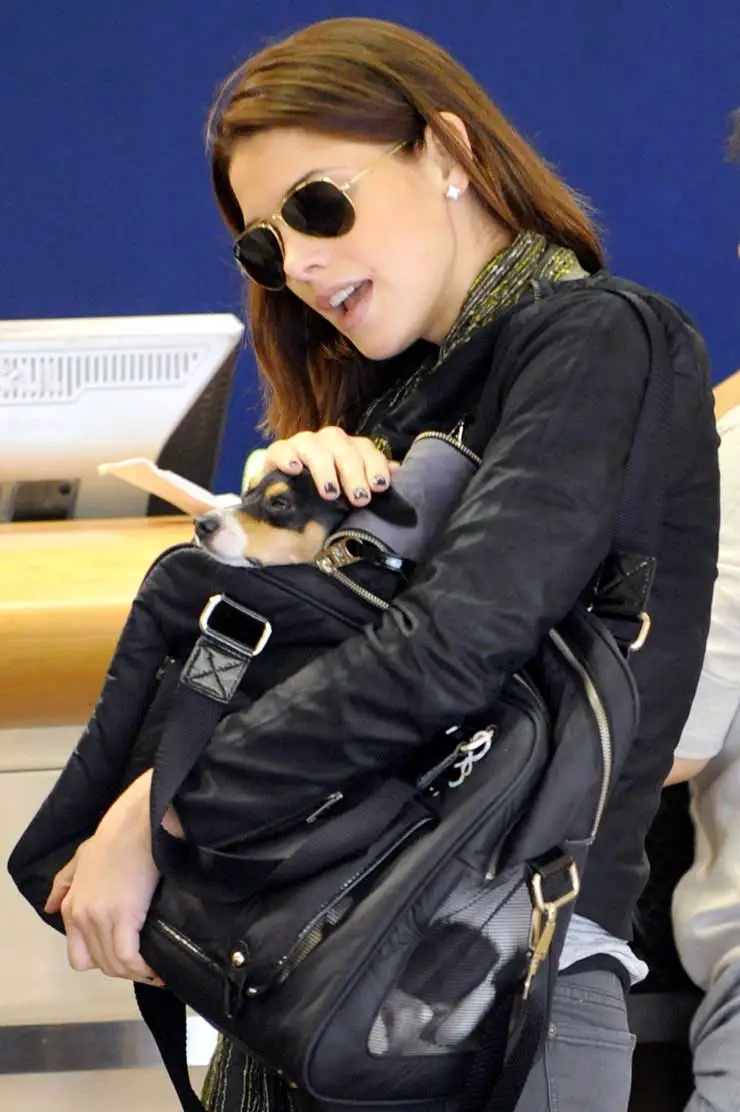 VIDEO: Luke Wilson Plays Fetch with his Dog
Alessandra Ambrosio multi-tasked carrying a coffee, credit card and her adorable puppy, Lola. The Victoria's Secret model caused controversy by once dying Lola's ears pink!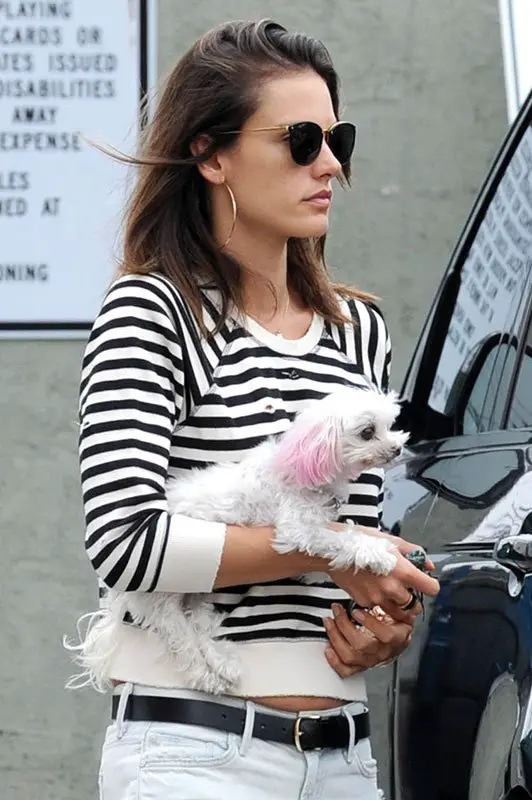 Ok, so Dennis Quaid's dog might not be a puppy but we couldn't resist posting this adorable picture of his pet pug as the actor help carry him through an airport! What a face!
You can also see loads more pics of celebs with their pets on our FREE celebroty gallery website here: Celebs + Pets Free Pics for your website, blog, publication or social media account!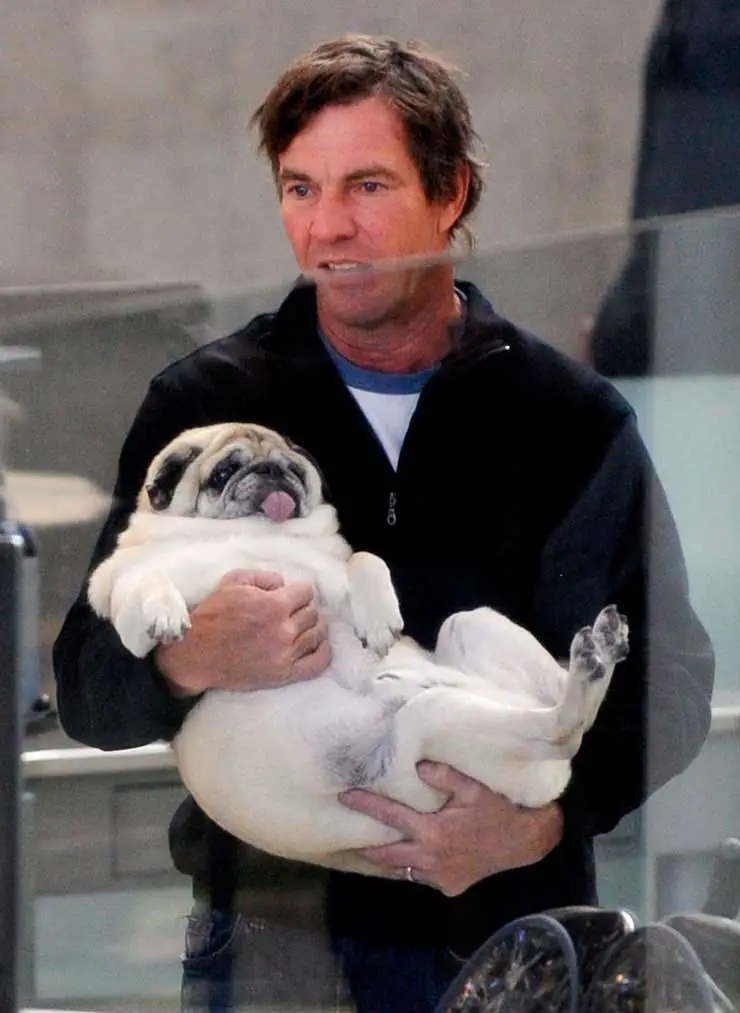 National Puppy Day Trivia: National Puppy Day was set up to promote adoption and you can check out their great website and mission here: Why ADOPT instead of SHOP?
????