Did you guess it was Kim Kardashian? The Keeping Up With The Kardashians star matched her dressing gown with oversized earrings and a red bow in her hair.
Kim Kardashian was seen hanging out backstage at Dancing With The Stars in LA during her stint on the show.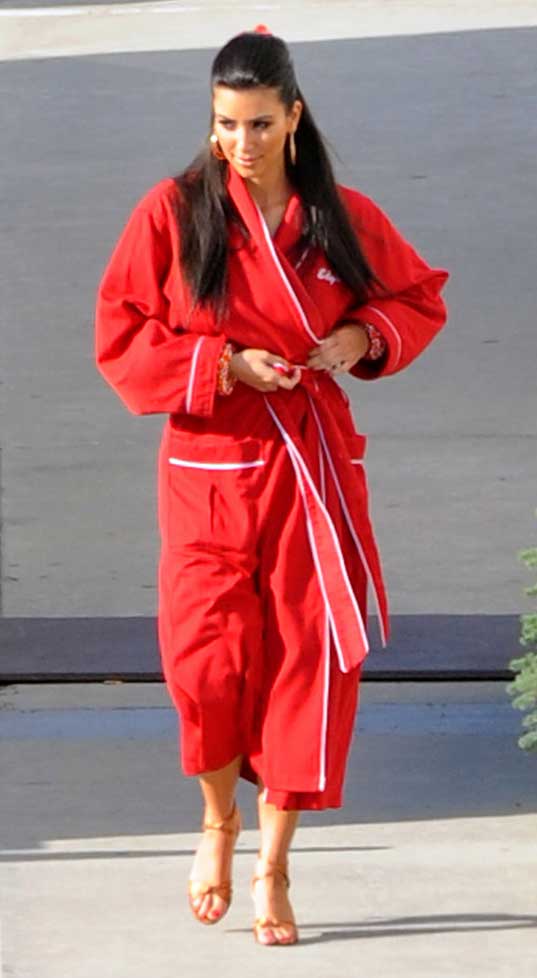 The reality TV star also greeted Perez Hilton with a kiss before getting ready for the live show as she introduced her family to other contestants before performing on the show at CBS in Hollywood.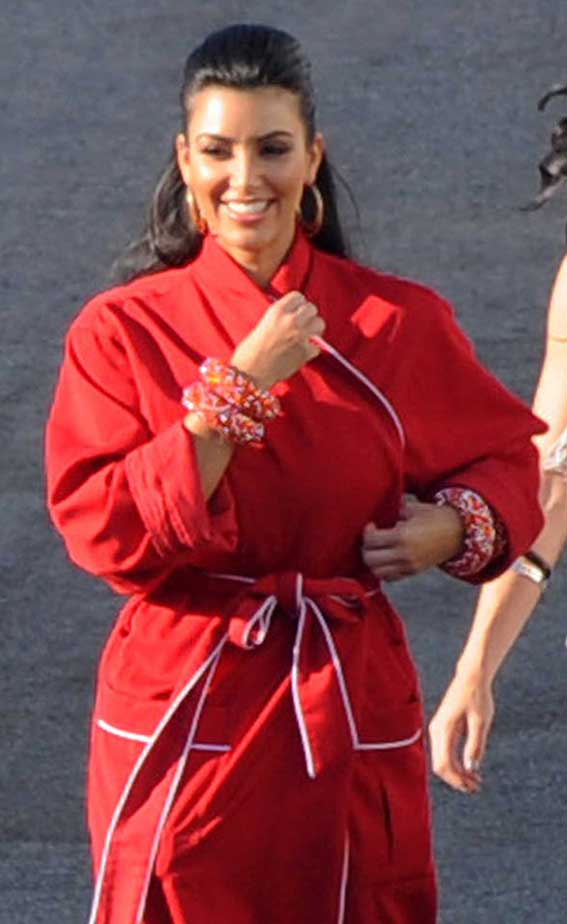 Kim was also spotted with mom Kris Jenner who decided to wear a more normal outfit next to her daughter! Check out our video below:
VIDEO: Kim Kardashian on DWTS Backstage Footage Throwback 2008 Video!
Kim Kardashian Trivia: Before she became mega-famous Kim Kardashian was a friend and stylist of Paris Hilton.