Khloe Kardashian has revealed her Amazon Baby Registry and after combing through the contents Celebrity WotNot can reveal the cheapest and most expensive items on her list.
Khloe chose the essentials with the help of her sister, Kourtney posting:
I have been looking forward to becoming a mom for a long time and am so excited to be getting close to my daughter's birth. With help from Kourtney and Amazon's Baby Registry I was able to pick baby products perfect for my lifestyle. I hope taking a peek at my baby registry inspires you to build the baby registry of your dreams.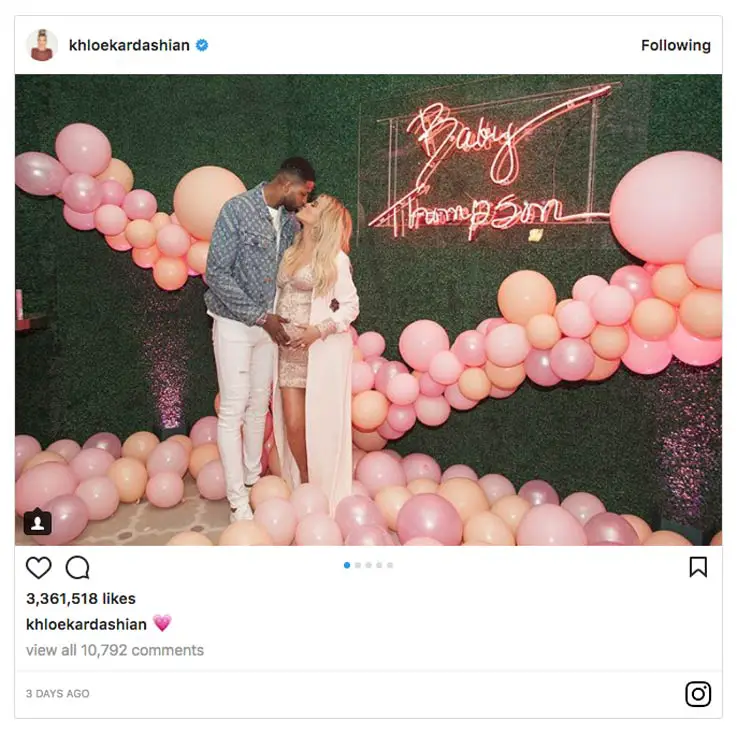 But what do you buy someone who has everything? Apparently, a thermometer and a vacuum cleaner if you're Khloe Kardashian! So, on that note, drum roll, please! 
Coming in at no.1 is a $7.38 Summer Infant Pacifier Thermometer, and on the other end of the spectrum is a $789.00 Uppababy stroller. We were surprised it wasn't a little more extravagant too. The total list adds up to over $6000 with other smaller items like a $29.93 Boon Hunger Whale bath toy, $32.94 boxes of WaterWipes Sensitive Baby Wipes and plenty of inexpensive children's books too.
While the plush buggy was at the top end of the scale Khloe and her baby daddy Tristan Thompson also asked for a $699.99 Dyson Cyclone V10 Absolute Vacuum Cleaner and a $649 Babyletto Convertible Crib. You can check out the rest of their baby registry here.
VIDEO: What It's Like to Be A Kardashian Sister: Police, Paps & Bodyguards In Shopping Trip!
Khloe Kardashian Trivia: Khloe Kardashian left high school after her sisters graduated so she could be homeschooled, later admitting: "There was no reason for me to stay" since she "felt like I didn't have any friends".