January Jones upped the level of Celebs in isolation as she posted this absolutely gobsmacking video on her Instagram account!
Wearing the futuristic-looking and almost scary LED at-home skin mask, the Mad Men and X-Men actress was having her own stay at home rave with a Coors Light can in her hand drinking it with a straw though the tech mask!
January Jones Déesse Face Mask Rave For One (ok plus two doggies!)
This Instagram-worthy skincare session featured a mask by Déesse (who are not sponsoring this post fyi) and the skin tech mask comes with several colors to choose from which all work differently. The red diodes, that January Jones was using, work by stimulating the skin cells to produce collagen and the infra-red penetrates the skin, and this apparently leads to firmer skin.
Posted on March 20th 2020 at the start of the Coronavirus self-isolation period, January Jones commented "Marbles:-167". The song she's dancing to is a Remix of "All Time Low" by Jon Bellion.
If you fancy trying it yourself, seen as you're already sitting on your sofa, then you can pick the tech mask up below:
The official Déesse Professional LED Mask Next Generation will set you back around £1680 GBP or up to $2800 in the US.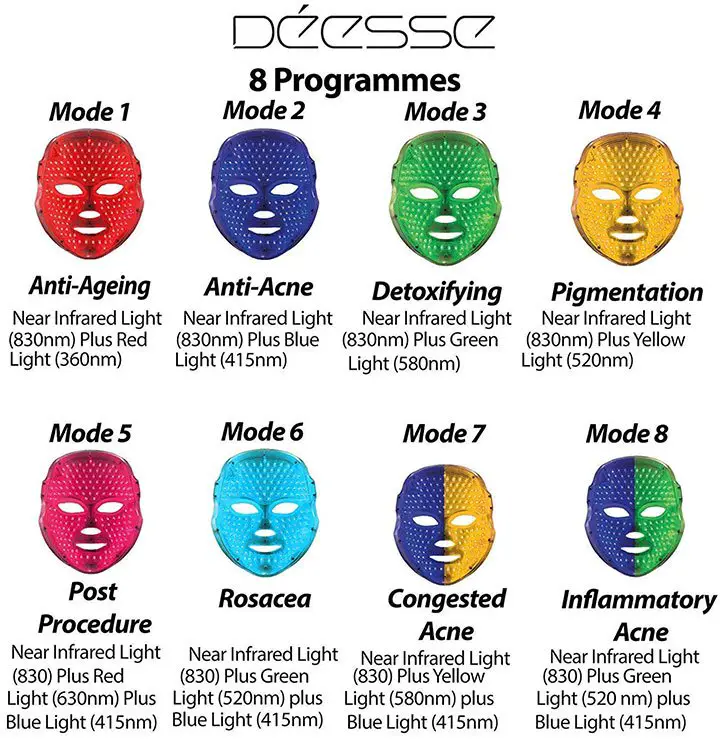 The official blurb reads: Déesse, the market leaders in LED technology have pioneered a new enhanced LED phototherapy mask for the professional market. Designed to provide superior performance, flexibility and prolonged usage within the professional spa, medispa or clinical environment the Déesse PRO uses low-level light therapy (LLLT) to expose the skin to 4 wavelengths of light, delivered at a safe therapeutic dose, to stimulate a natural cellular response across 6 Treatment modes.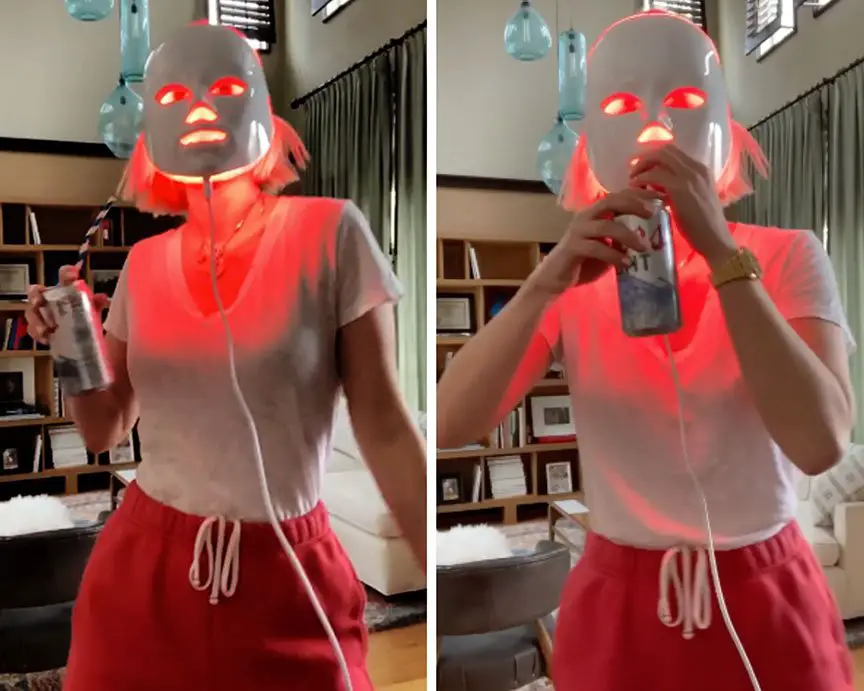 On their official Amazon page they have promoted several other celebrities using the mask including Kim Kardashian, Kourtney Kardashian, Kate Hudson and Madonna.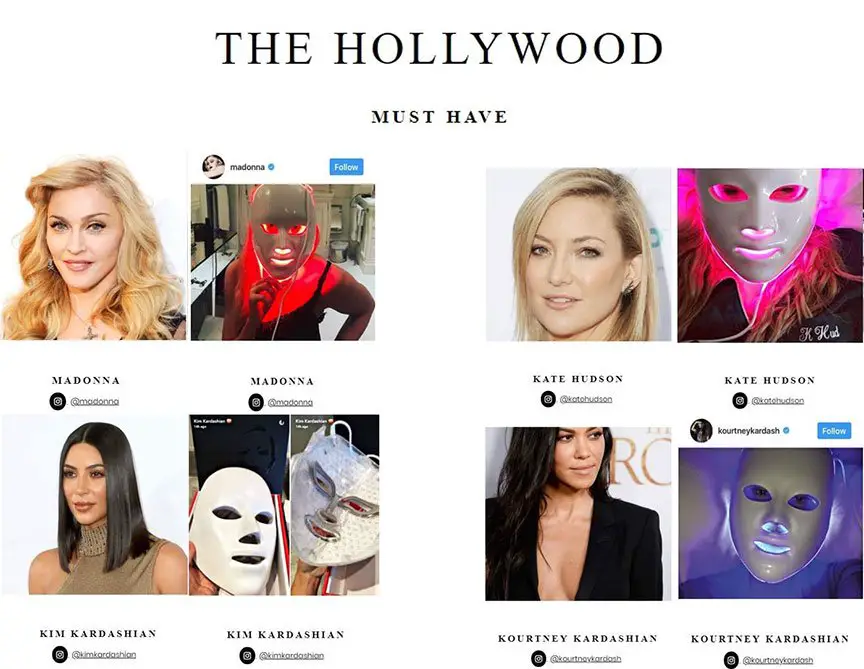 Talking of Madonna, if you didn't see her Instagram post about COVID-19 then check out her nude in the tub calling the virus the "Great Equalizer":
Even some of January Jones celebrity friend posted on the hilarious video:
@millajovovich posted "Oh my god that's exactly what I do when I wear that mask!?"
@lisarinna posted: "?"
@actuallychristinahendricks posted "I'm somehow not worried"
Finally, one of her followers @dougs70 posted: "One of the greatest things I've ever seen on social media".
On another Instagram post above, January Jones detailed her enitire routing with the mask and other products. Read her full skincare regime here (weird that she didn't mention drinking a can of Coors Light from a straw while applying the mask  in there?):
"Some have asked so here is a detailed account of my current skincare regime. It's not for the faint of heart but it's something I love to do. It's my favorite self care indulgence and I find it very meditative to do masks and I am always trying new products.
I also just recently tried the PRP blood facial or "vampire facial" by @drjasondiamond and am starting to see the results of that, it was fascinating, I'm trying to decide if it was worth the $$. I'll let you know. And I will also let you know if I discover something new I love. For now, here are products I have been using for months to years and KNOW work, for me at least.
Page 1 is me using the @deessepro mask, I try to use it 20min/day, results are immediate.
Page 2 are my face washes and a gentle exfoliator. I only wash my face at night, in the morning I splash water or spray rose water so I don't lose the previous night's moisture.
Page 3 are all my fav serums which I rotate. Some for am some for pm but I use all of them daily.
Page 4 is dedicated to my face oils and balms, reserved for before bedtime only, after the Active Serum or Retinol.
Page 5 are the @shanidarden retinols, for every skin type(unless pregnant or nursing), the grey bottle is a tad lighter and can be used every night, I use the white bottle every other night.
Page 6 are the body oils I use, I stopped using lotions and instead dry brush my skin before I bathe and then use oil based scrubs in the shower or oil afterwards.
Page 7 are my current favorite masks for exfoliating and moisture. These change all the time depending on what my skin is needing,(factoring in weather, travel and stress). -I also take a good probiotic and enzymes daily, along with a collagen powder, lypospheric vitamin C and @Sakaralife detox and beauty water concentrates.
I think that's it! Now you know ALL my beauty secrets!
Cheers to Happy faces! ?"
January Jones Trivia: January Jones is named after January Wayne, a character in the novel and film Once Is Not Enough.