Gwyneth Paltrow stepped out for some fresh groceries in her local neighborhood in California. Taking all the necessary steps to prevent any spread and infection from the Coronavirus, the Iron Man actress wore a black mask and blue latex surgical gloves.
Gwyneth Paltrow Coronavirus Instagram Picture
Matching her black mask with a black tank top and dark trousers Gwyneth was unrecognizable as she popped to grab some fresh greens. But the owner and founder of Goop was spreading a positive message telling people on her Instagram post to take the shelter orders seriously. Gwyneth also tagged in Brad Falchuk at the top of her post.
On March 23rd she wrote:
"@bradfalchuk and I were grateful to learn our local farmers market was open this morning; we walked there (keeping lots of distance) and donned masks and gloves once we got nearer to the market, only taking them off when we were almost home and there were no other pedestrians in close proximity. Yesterday I heard tales of crowded hiking trails and parks. Although we are all on a learning curve and aren't always perfect as we figure out this temporary new normal, we must take the orders seriously and not abuse the freedoms we still have; grocery store and essential errand runs, bike rides or walks (being disciplined about correct protocol). It's not the time for denial. We must take this seriously and shelter in place. It's time for nesting, reading, cleaning out closets, doing something you've always wanted to do (write a book, learn an instrument or a language or learn to code online, draw or paint) going through photos, cooking, and reconnecting on a deeper level with the people you love. I find hope in the generosity, love, protection and care I see and feel through out our country everyday and my heart goes out to everyone directly affected or simply in fear. We will get through and I bet you our humanity will shine like never before ❤️"
Who is Brad Falchuk?
Brad Falchuk is Gywneth Paltrow's husband. She married the producer and they wed in September 2018 in The Hamptons on Long Island, New York. She tagged him in the message above with his Instagram handle @bradfalchuk
Gwyneth Paltrow was formerly married to Coldplay frontman Chris Martin. They tied the knot in California in December 2003 with their divorce finalized on July 14, 2016.
VIDEO: Gwyneth Paltrow & Fiancé Vacationing on Yacht Before Wedding
Winning an Oscar in 1999 for Shakespeare In Love, twenty years later Gwyneth starred in The Politician starring as Georgina Hobart, the mother of the main character Payton Hobart.
You can see more pictures from the Think It Up charity event above which Gwyneth attended here also attended by Justin Bieber, Jessica Biel and Kacey Musgraves: FREE Images from the "Think It Up" Event
Kevin Bacon has also sent out a message encouraging people to stay at home during the Coronavirus outbreak creating the hashtag #IStayHomeFor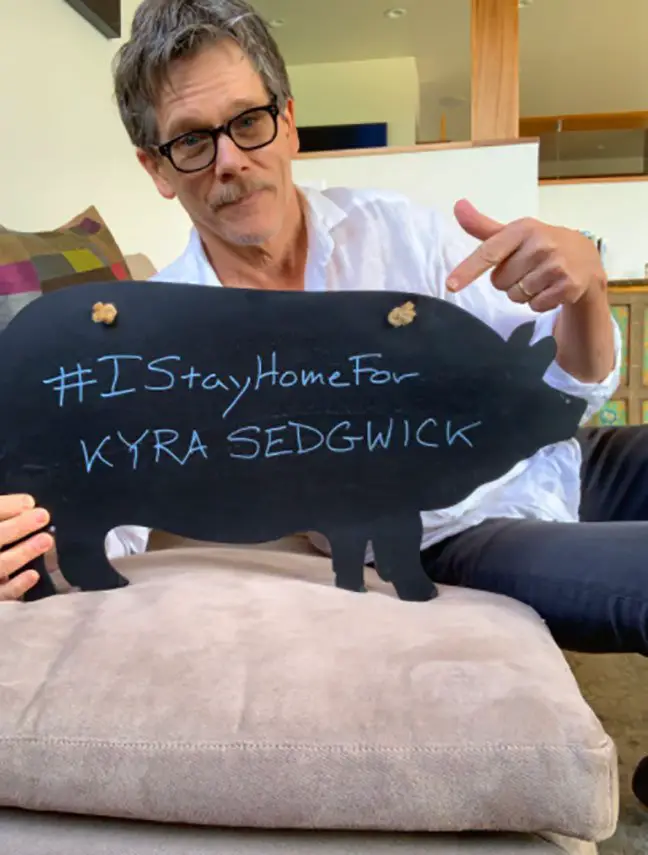 Designed to get people to self-isolate and maintain social distance, Kevin wants you to share a post tagging six friends telling them who you are staying home for.
Bored at home? Running out of TV shows to watch? Check out the "1001 Things To Do In Quarantine" Website Below!

Remember to stay safe out there in these uncertain times. You can find lots of good information on the World Health Organization website. Visit it here:
Gwyneth Paltrow Trivia: Gwyneth Paltrow's godfather is Steven Spielberg!