Naomi Campbell Coronavirus Coverall! The supermodel went full hazmat as she posted several snaps of herself in a full white protective suit, blue face mask and pink gloves! The supermodel was flying from Los Angeles to her home in New York and was very nervous to take the flight.
Under her  post she wrote:
"Safety First NEXT LEVEL. Thank you @lindaevangelista Full video coming on my YouTube soon… All bought on @Amazon 6 weeks ago". She then posted a video of her journey on her official YouTube channel below.
VIDEO: Naomi Campbell Coronavirus Coverall Protecting Herself Against Coronavirus
She wrote under the video:
"I was genuinely nervous about traveling at a time like this, but I needed to get back home. I don't usually share these types of things on my channel, but here goes. We CANNOT live in fear."
Naomi tagged in Linda Evangelista to her post who according to her official Instagram account has an "Uber Rating 4.67 ⭐️ "!! Linda Evangelista is a Canadian fashion model who shot to fame with Naomi in the 1990's.
Naomi also showed where she bought her "Coverall Suit" on Amazon and it only set her back $15.99!!
You can buy the exact same DuPont Coverall suit as Naomi Campbell on Amazon via the Amazon Associates program which we participate in by earning fees to keep our Free website running…Thanks!
This suit is titled: DuPont Industrial & Scientific 1414 Large TY122S Large EACH Disposable Elastic Wrist, Bootie and Hood Tyvek Coverall Suit 1414 White.
Kevin Bacon has also sent out a message encouraging people to stay at home during the Coronavirus outbreak creating the hashtag #IStayHomeFor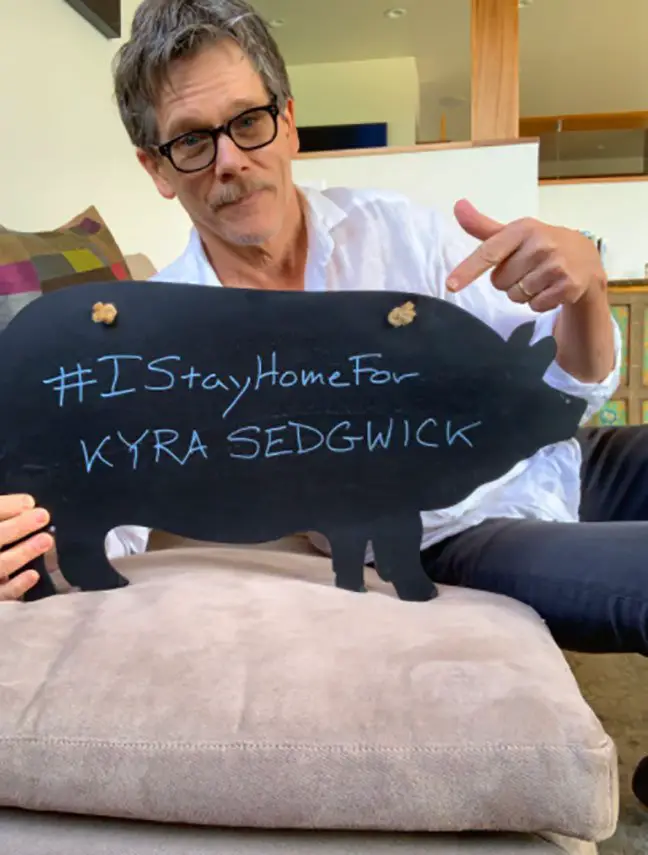 Designed to get people to self-isolate and maintain social distance, Kevin wants you to share a post tagging six friends telling them who you are staying home for.
Bored at home? Running out of TV shows to watch? Check out the "1001 Things To Do In Quarantine" Website Below!

Remember to stay safe out there in these uncertain times. You can find lots of good information on the World Health Organization website. Visit it here: