Ben Affleck was spotted with Bond girl Ana de Armas walking their dogs in Venice, Los Angeles.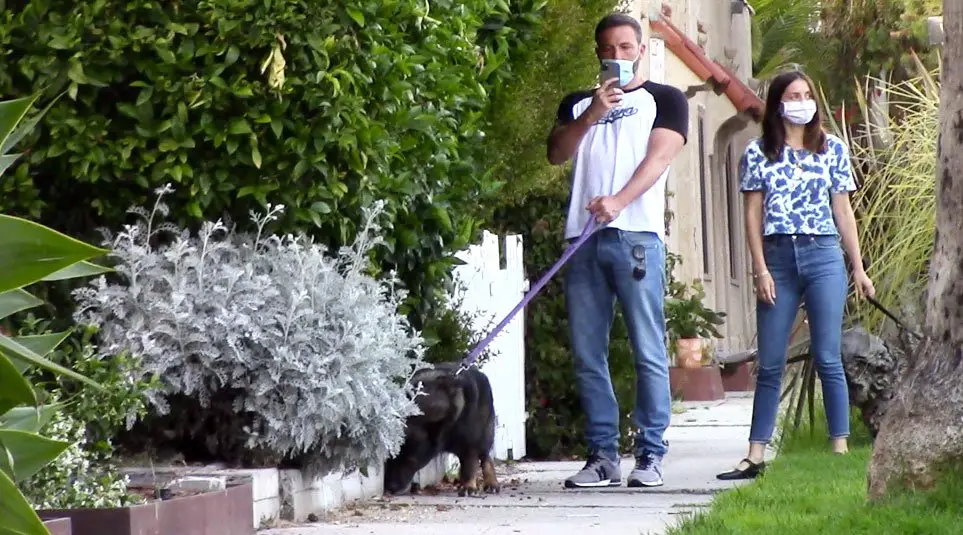 The Oscar-winning actor took protective measures wearing a surgical blue mask while Cuban actress Ana wore a white mask.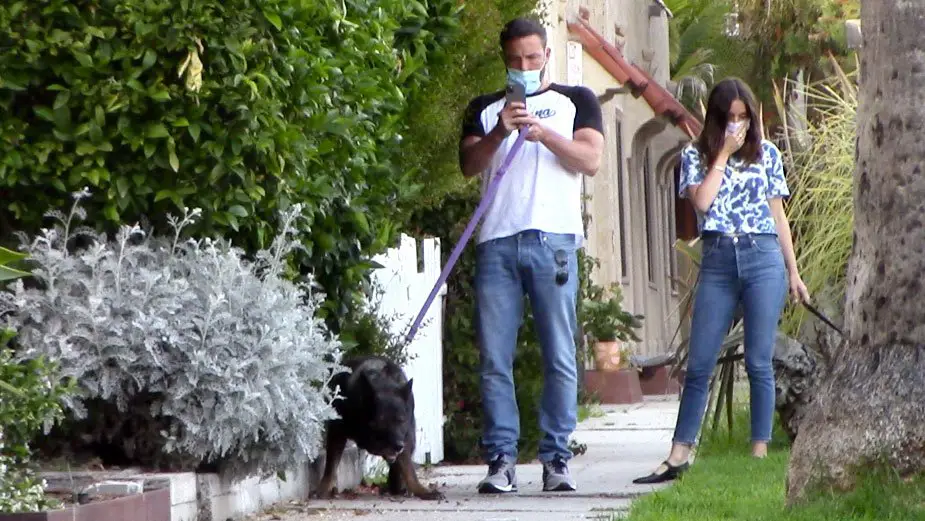 Ana also walked her little white dog who according to her Instagram is called Elvis!
Ben also took some snaps on his phone while he exercised wearing a "Habana" shirt.
VIDEO: Ben Affleck Girlfriend Ana de Armas Masked Dog Walk
We also spotted the couple out and about earlier in the year taking the dog for a walk in Brentwood, Los Angeles. Check out the video below:
VIDEO: Ben Affleck With Girlfriend + Dog Elvis
It looks like they have improved on their COVID-19 protective gear as the couple didn't have any masks on back in March.
Who is Ana de Armas? Bond Girl No Time To Die Actress
Ana Celia de Armas Caso is a Cuban-Spanish actress born in Havana.
After moving to Madrid in Spain when she was eighteen years old she starred in the Spanish teen drama El Internado. She appeared in SIX seasons of the hit drama from 2007 to 2010.
According to wikipedia Ana de Armas married Spanish actor Marc Clotet in July 2011. They divorced in 2013.
Ana met Ben Affleck on the set of Deep Water in 2019 which they both starred in.
Ana de Armas is also a Bond girl of sorts. She plays Paloma in the Bond 25 titled No Time To Die, which will be another film starring Daniel Craig. They were the lead roles in Knives Out.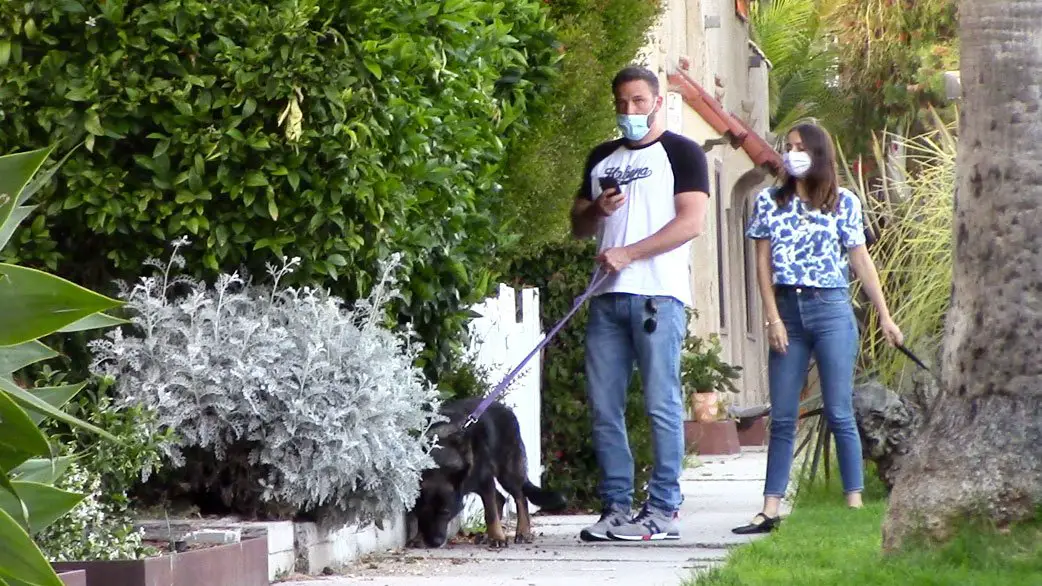 Remember to stay safe out there in these scary times. You can find lots of good information on the World Health Organization website. Visit it here:
Ben Affleck Trivia: Ben Affleck's first movie was called Dark Side of the Street (1981) and directed by a family friend.