Emmy Rossum has hit back at Kim Kardashian's "Skinny" videos by posting her own version of what she weighs. But in a fantastic twist, the Shameless star has added a collection of her attributes and challenges she has faced in her life, rather than a KG or lbs number.
On Instagram she set up her story with the question "Want To Know What I Weigh?"  Then in the caption, it read: "Click on my stories. @i_weigh BECAUSE YOU ARE SO MUCH MORE THAN A NUMBER."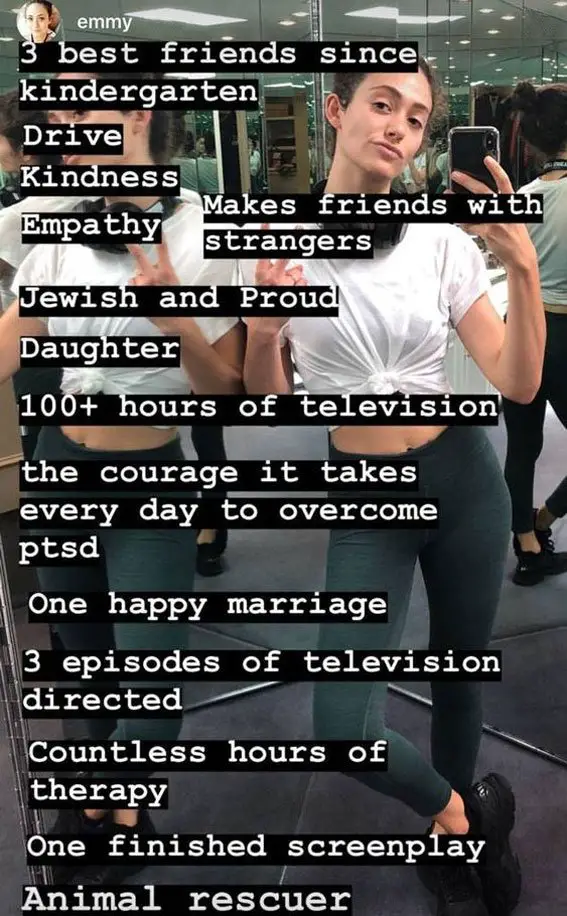 Emmy then revealed all the attributes that mean way more than a number saying: "During my life the scale has told me that I've gained and lost and gained and lost". In a second Instagram Story post, she then said, "Somewhere in the range of 20 pounds. But that piece of metal doesn't really know. Here is what I ACTUALLY WEIGH."
Emmy continued: "See, when you add up everything you are?? The size of your thighs don't really matter anymore do they? So join me in this. Show people what you are actually made of. Because you are so much more than a f–king number."
Her post included the attributes and challenges she is most proud of:
3 Best Friends from Kindergarten

Drive

Kindness

Makes Friends With Strangers

Empathy

Jewish and Proud

Daughter

100+ of Television

The courage it takes every day to overcome ptsd

One happy marriage

3 episodes of television directed

Countless hours of therapy

One finished screenplay

Animal rescuer
Emmy then asked her followers to do their own version of "'I Weigh' by stating: "So I want to nominate everyone who saw this to do their own version of 'I weigh,' tell us what you're made of, because you're so much more than what that dumb f–king piece of metal says. Alright? OK? Gotta go to work bye."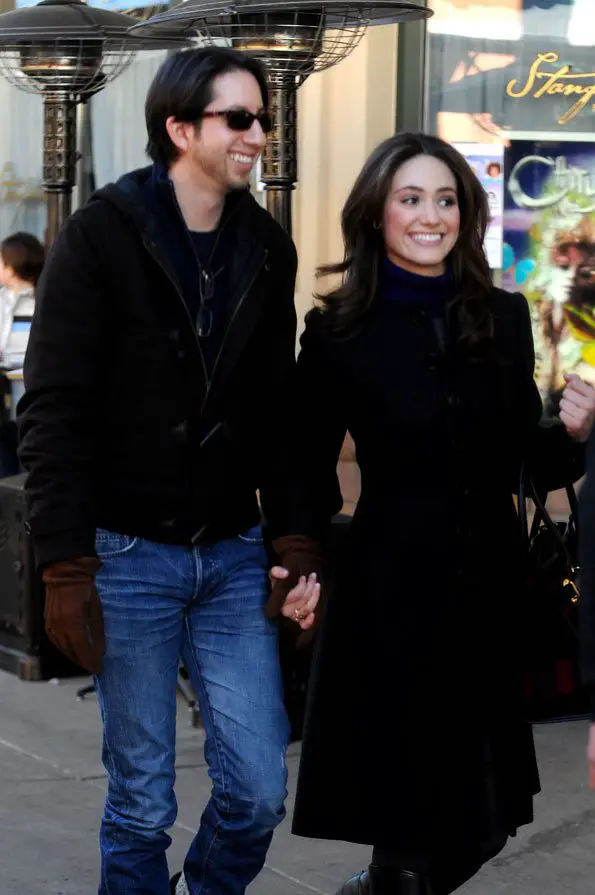 Click here to join the "I Weigh" movement and post what you are made of: 
Emmy Rossum Trivia: Emmy Rossum was a child opera singer and even performed with Luciano Pavarotti!