Daisy Ridley took red carpet fashion to a whole other level for the London premiere of Star Wars: The Last Jedi at the Royal Albert Hall on December 12.
Although some Twitter users likened her outfit to a bin bag, we at Celebrity WotNot happen to adore her quirky fashion choice as do so many more.
If you missed it, Daisy, 25,  recently revealed that she quit Instagram because she's "super sensitive" – another reason to love her.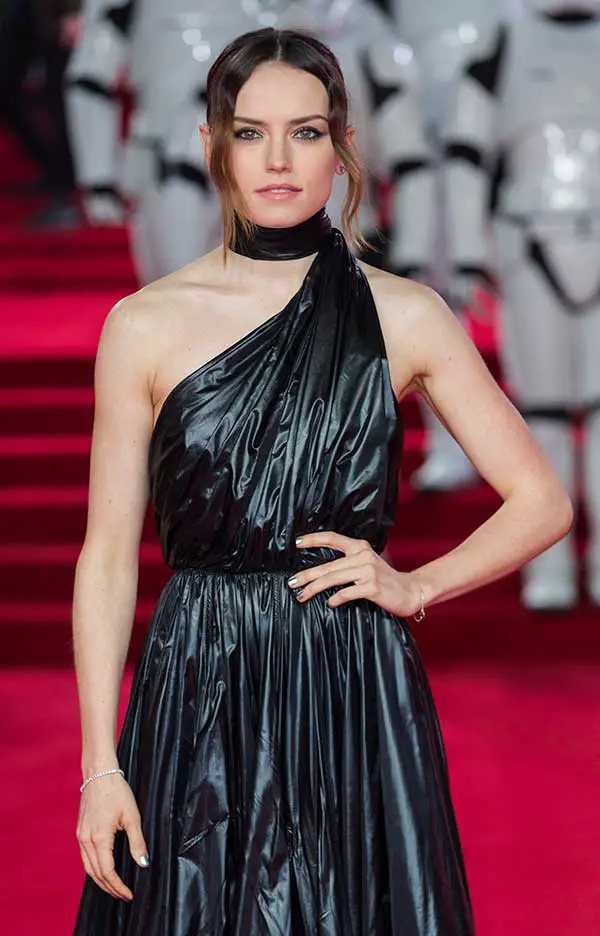 VIDEO: Star Wars Daisy Ridley CHAOS As Fans Swarm Actress in LA
She told Glamour Magazine UK that she ditched the social media outlet in July 2017 because she wasn't equipped to deal with too many personal questions.
Don't worry Daisy, we won't ask anything other than; "Where can we buy that dress?"
Daisy Ridley Trivia: Daisy Ridley was assigned to escort Prince William and Prince Harry around the Pinewood Star Wars: The Last Jedi set when they visited the studio in 2017.