Dakota Johnson was pictured on the film set of her new movie Bad Times At The El Royale in Vancouver, Canada wearing hair-curlers and a leopard print coat!
Spotted leaving her trailer the actress matched the colorful outfit with a white hoodie with yellow and blue stripes on the front and black jeans.
Dakota was also holding a newspaper as she walked from her trailer to the movie set after just finishing her promotional tour for the erotic movie drama Fifty Shades Freed.
The film has been shrouded in mystery with the first pics being seen right here: Put 'Em Up! Jeff Bridges Films New Chris Hemsworth Movie 'Bad Times At The El Royale'
The movie is set in Lake Tahoe, California and features a run-down hotel called the 'El Royale'. Check out our behind-the-scenes video here:
VIDEO: Bad Times At The El Royale (2018) Jeff Bridges Filming in Canada
It hasn't been reported who Dakota is set to play in this movie but according to Tracking Board "The cast will also include a vacuum cleaner salesman, two female criminals, a male cult leader, a desk clerk and an African-American singer, which is the role Beyonce Knowles has been courted for".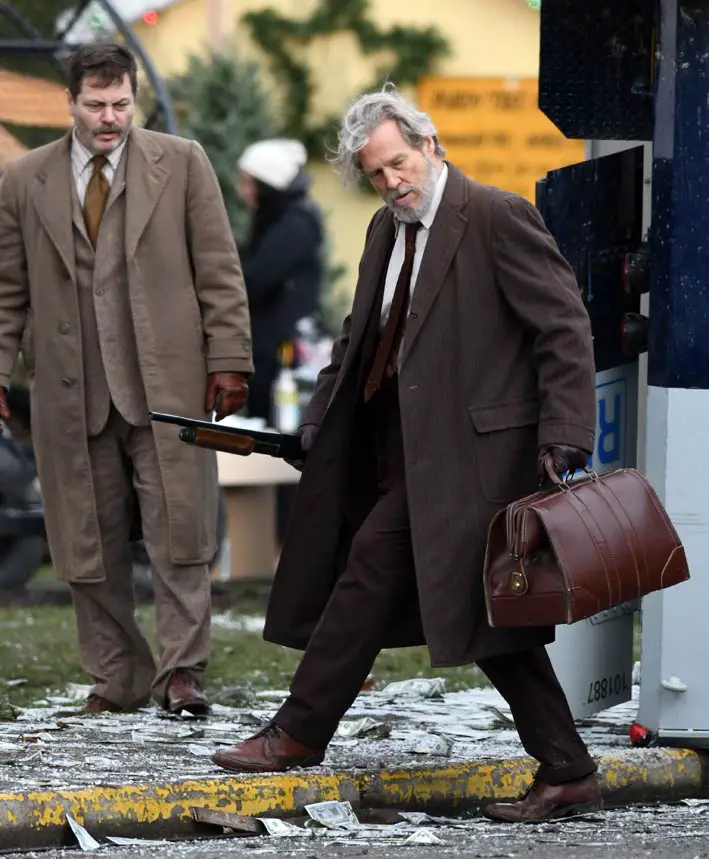 Tracking Board have also reported the role of Jeff Bridges in the movie: "Bridges will play a down-on-his-luck priest named Father Daniel Flynn."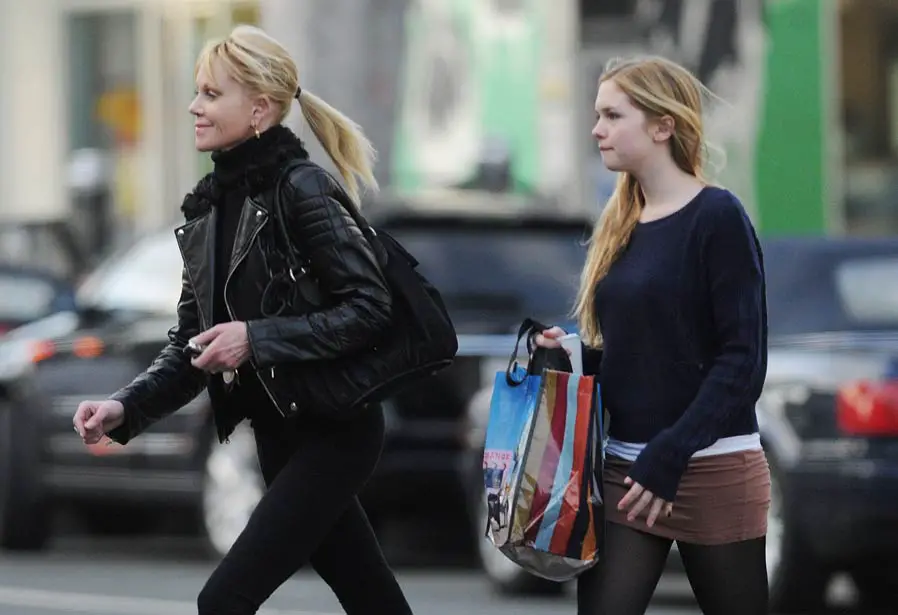 Dakota Johnson has two sisters, Stella Banderas and Grace Griffiths, with Stell seen here shopping with her mom, Melanie Griffiths on Main Street in Santa Monica.
The crime-thriller also stars Russell Crowe, Chris Hemsworth, Cynthia Erivo, Cailee Spaeny and Mark O'Brien.
Bad Times At The El Royale is set for release in October 2018. The director Drew Goddard is originally from New Mexico and was also an executive producer on The Martian (2015).
Dakota Johnson Trivia: Dakota Johnson was born in Austin, Texas but went to school in Aspen, Colorado.