Ellie Goulding showed off her long legs in jeans shorts and colorful heeled platforms as she headed to drive the new Range Rover Velar in New York!
She then jumped into the new SUV and carefully checked behind er before driving off. Her new album Delirium has just hit the stores and you can get it below on Amazon.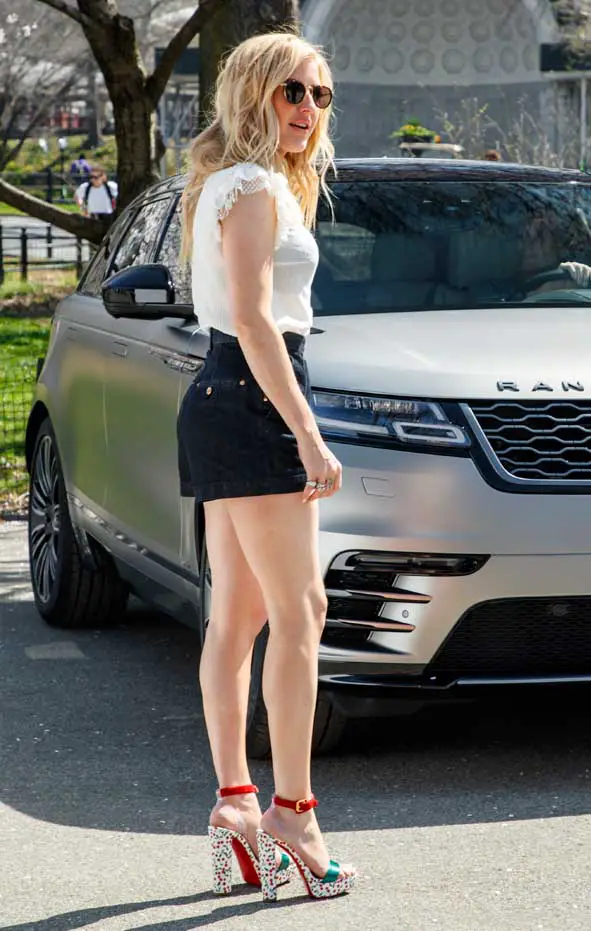 David Beckham was also spotted on his cool custom made motorbike which has the official name "David Beckham's Super Vintage 93" Knuckle!" Check out the video below:
VIDEO: Easy Rider David Beckham Cruises Around LA On A Vintage Motorbike
According to TopGear.com "The Velar majors on style but it's still a useful car. It's roomy enough for a family, not so big it's awkward in cities, and capable of unusual off-road feats."
Recently Liam Payne sat next to fellow musician Ellie Goulding and made her laugh as the pair attended the Emporio Armani Fashion Show in London, England.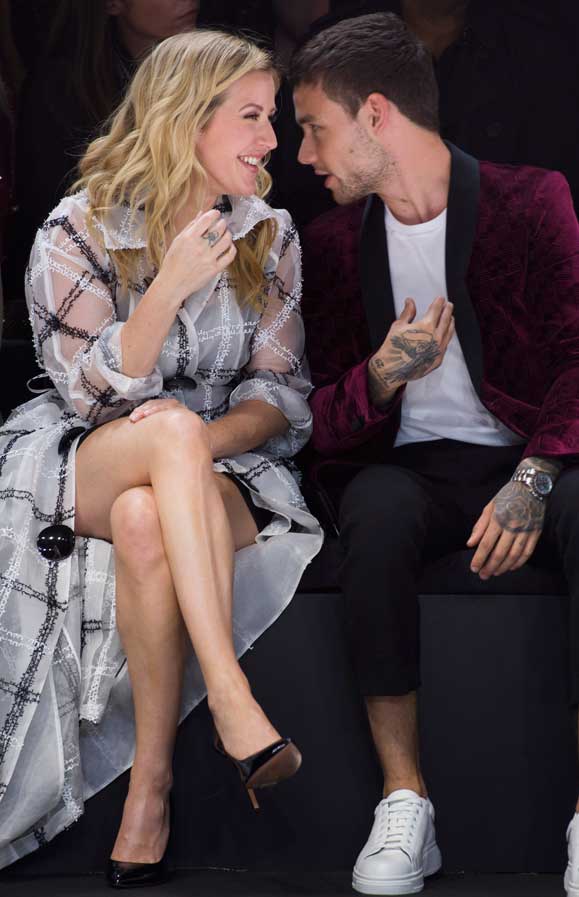 One Direction star Liam was pictured in a suave red felt jacket while Ellie showed off her legs in see-through black and white dress.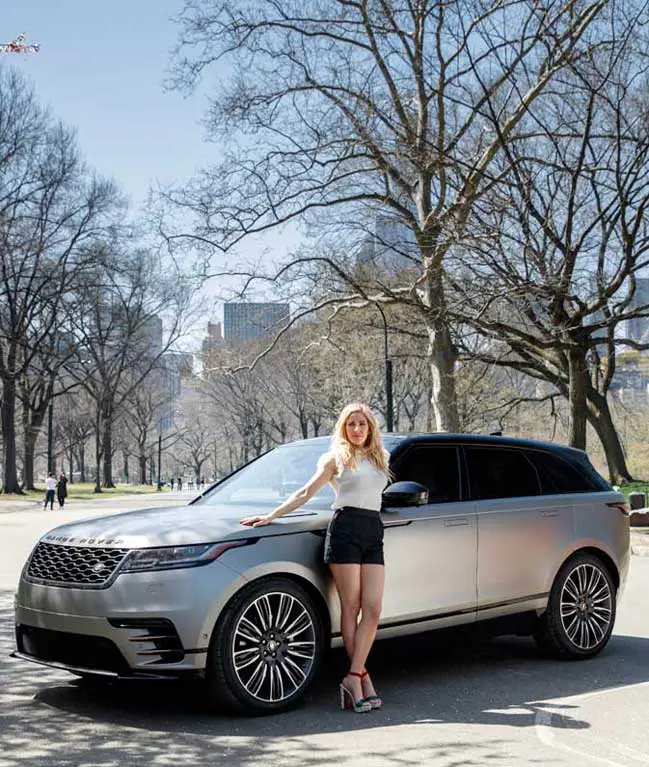 They were joined by a host of stars and even Giorgio Armani was there himself with Liam posing up with him for a photo. Check out the pics above.
Ellie Goulding Trivia: Ellie Goulding used to date McFly's Dougie Poynter!