Michael Jackson's Neverland Ranch is abandoned and up for sale at $67 million which is $33 Million LESS than the realtor wanted!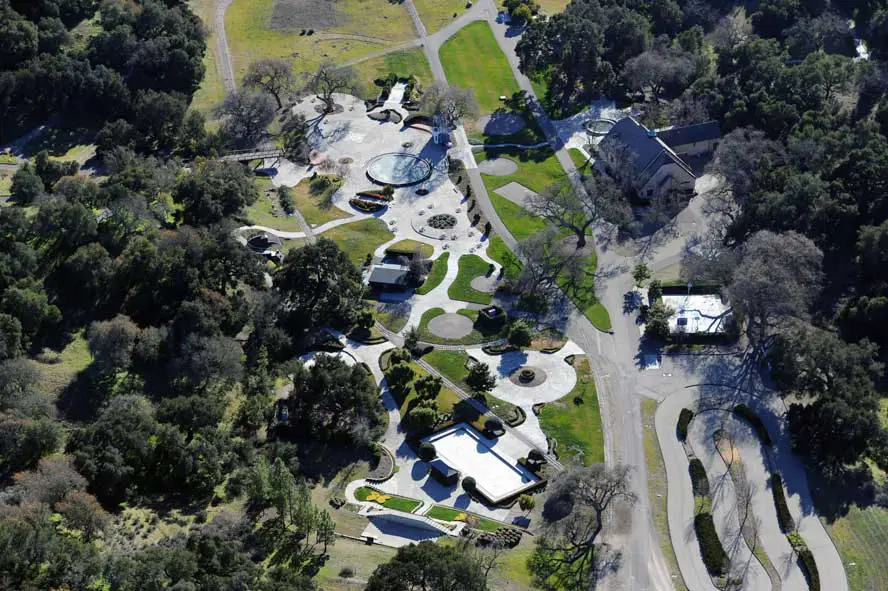 The Neverland Ranch was worth $100 MILLION. Positioned in Los Olivos, eight miles north of the town of Santa Ynez and close to Santa Barbara, the 2700 acre property includes around twenty two buildings with the main house located on a mini lake.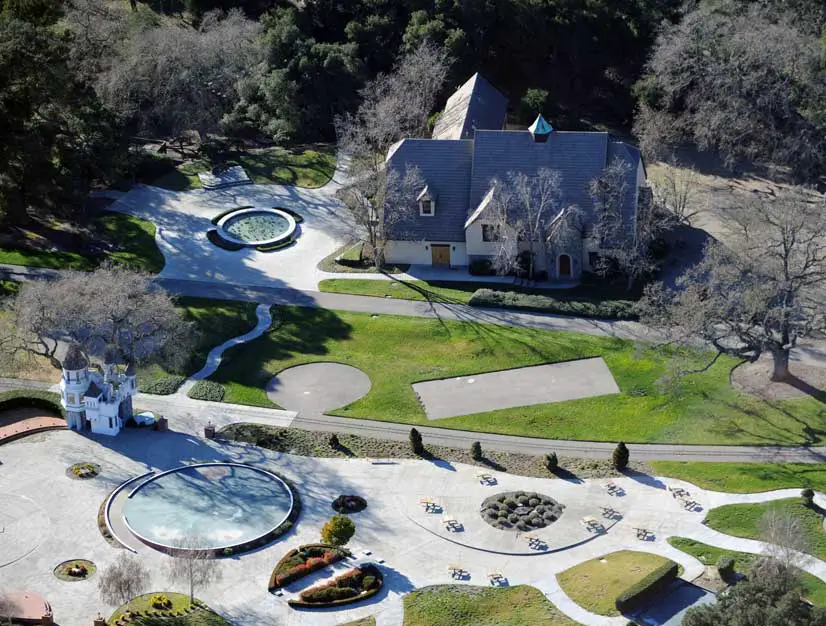 Neverland Ranch Today: The Neverland Ranch, shot from the air in a helicopter, shows the ranch deserted with not a person in sight.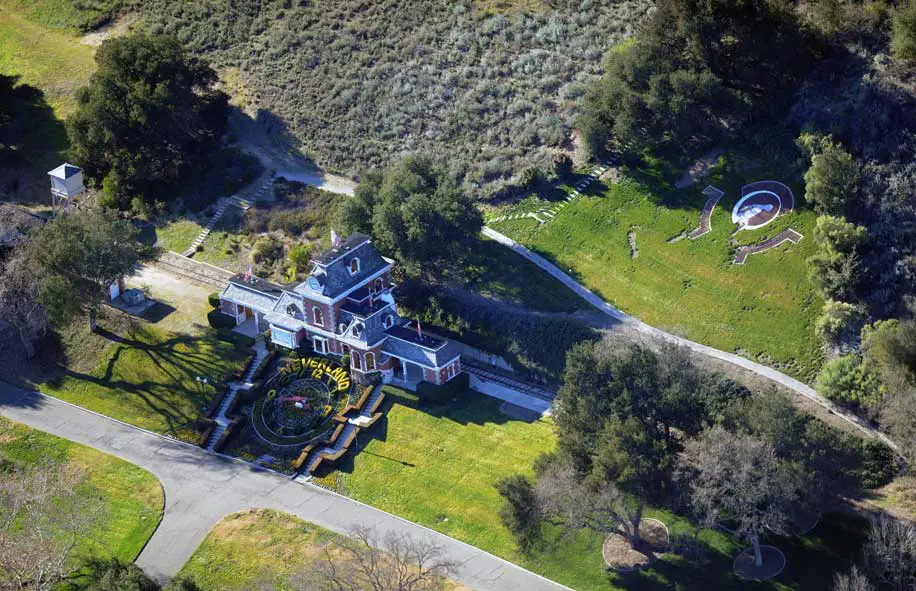 The actual 'Neverland' sign made out of bushed is fading from its yellow color and the train station looks deserted.
Michael Jackson named the property after Neverland, the fantasy island in the story of Peter Pan, a boy who never grows up and the Sign could be seen from the air which looked worn.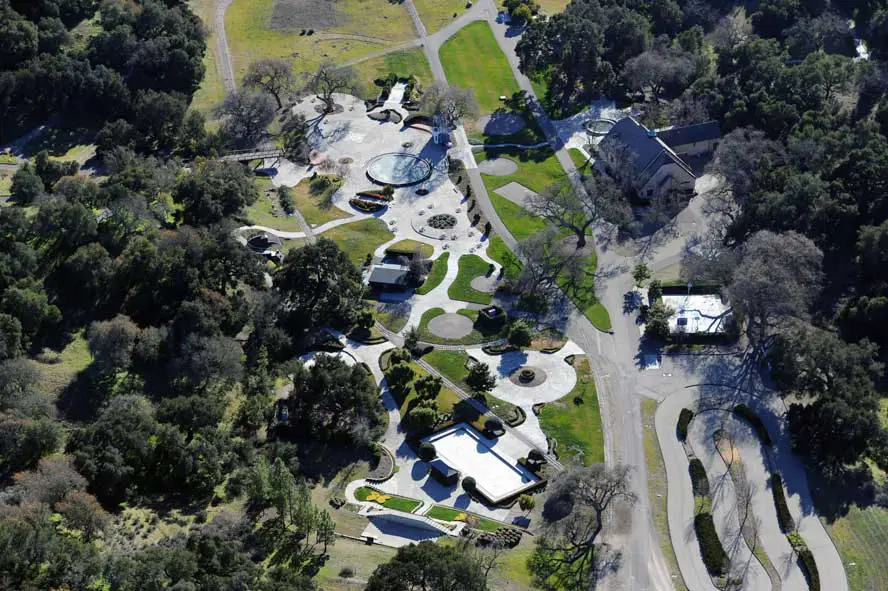 The property is now reportedly called Sycamore Valley Ranch which was its former name prior to Jackson's ownership and was originally known as the Zaca Laderas Ranch.
VIDEO: Michael Jackson Neverland Ranch Abandoned – Footage From Helicopter!
The Neverland Ranch address is 5225 Figueroa Mountain Road, Los Olivos, California 93441 and it featured the Neverland Valley Railroad which can be seen but there were no trains to be seen.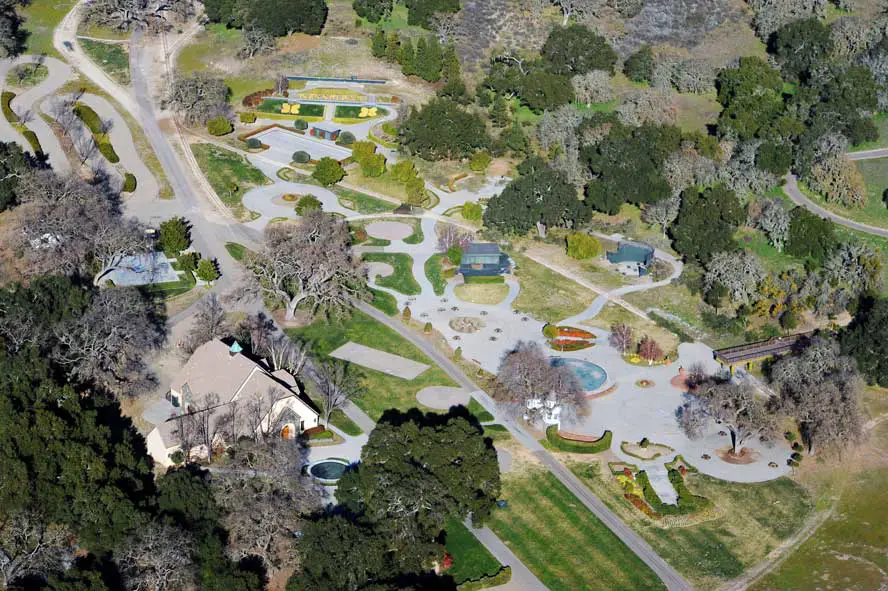 The Station named Katherine Station has a Neverland Clock on the front which also looked worn.
Michael Jackson purchased Neverland in 1987 for $19.5 million but he moved out in 2004 after he was cleared on charges related to the ranch.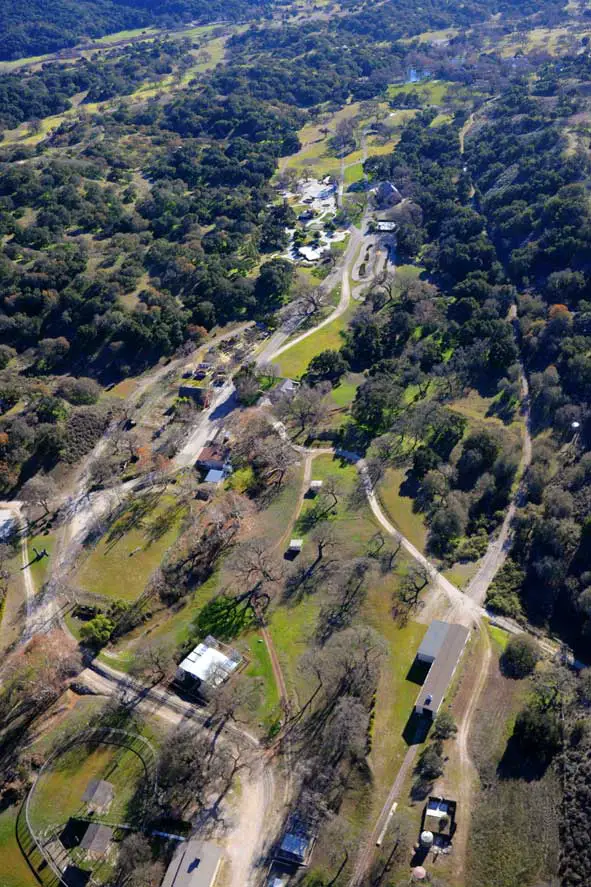 Michael Jackson Trivia: Michael Jackson's most famous pet was 'Bubbles' a chimpanzee!