A stylish Natalie Portman was pictured rocking Ray-Ban Wayfarers and a black Panarea Christian Dior handbag as she stepped out in Los Angeles.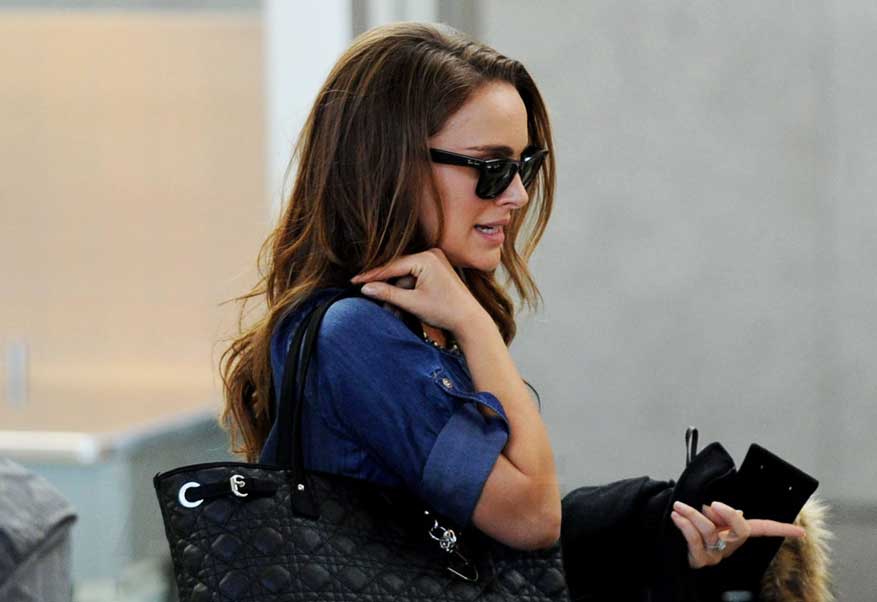 The Jackie actress, who is also the face of Christian Dior and known as "Miss Dior" on the ad campaigns, matched her outfit with a blue shiny denim shirt turned up at the sleeves.
Natalie wasn't just showing off her sense of style during her outing, she also flashed some serious bling, in the form of her engagement ring.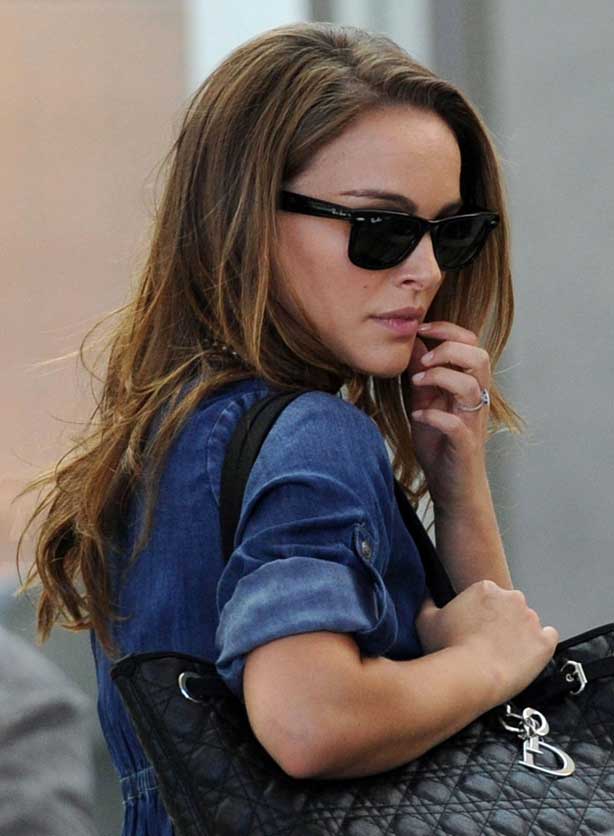 The star, who had her second child with husband Benjamin Millepied who she married on August 4, 2012, in Big Sur, California, recently revealed her daughter's name, Amalia.
Natalie wore a similar pair of Ray-ban Wayfarers as the Duchess of Cambridge, Kate Middleton. Check out Kate's sunglasses in the video below.
VIDEO: Bottoms Up! Will & Kate Have a Shot of Whisky & Liqueur! THE ROYALS IN CANADA
Natalie is set to star in The Death And Life Of John F. Donovan with Kit Harrington in the lead role. Check out the Exclusive on set pictures of Kit in a PINK shirt here:
Natalie Portman Trivia: Natalie Portman was actually born Neta-Lee Hershlag on June 9, 1981, in Jerusalem.