Selena Gomez is in a new music video called "Fetish" starring Gucci Mane but the 25-year-old singer stepped out in Versace showing off a Versace Fall belted trench coat with belt buckles at the sleeves.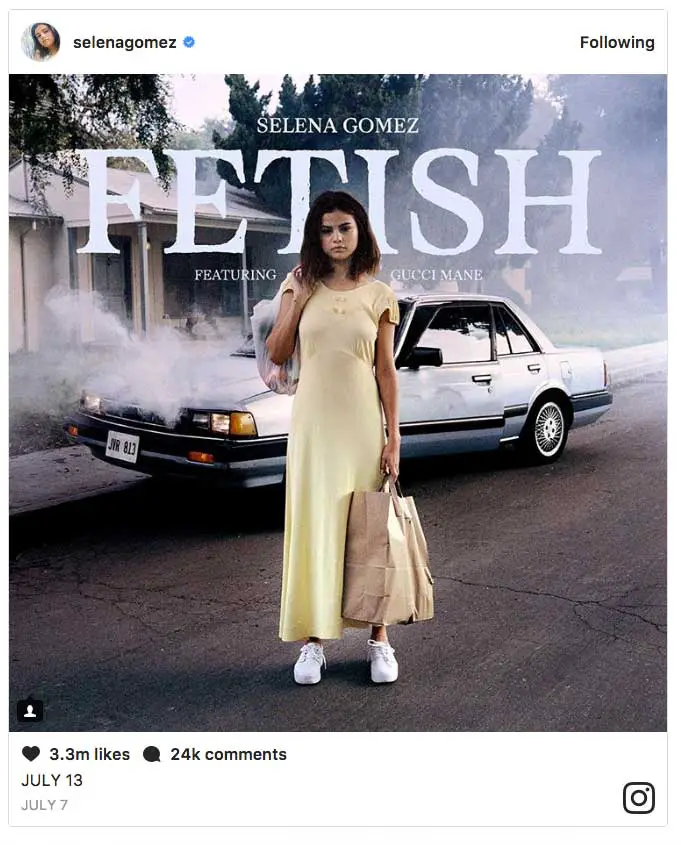 Selena matched the outfit with denim jeans and had her personal bodyguard carry her Versace Signature Studded Tote worth $2,650!
Selena looked sophisticated and elegant which is completely the opposite to how she is presented in her new music video "FETISH".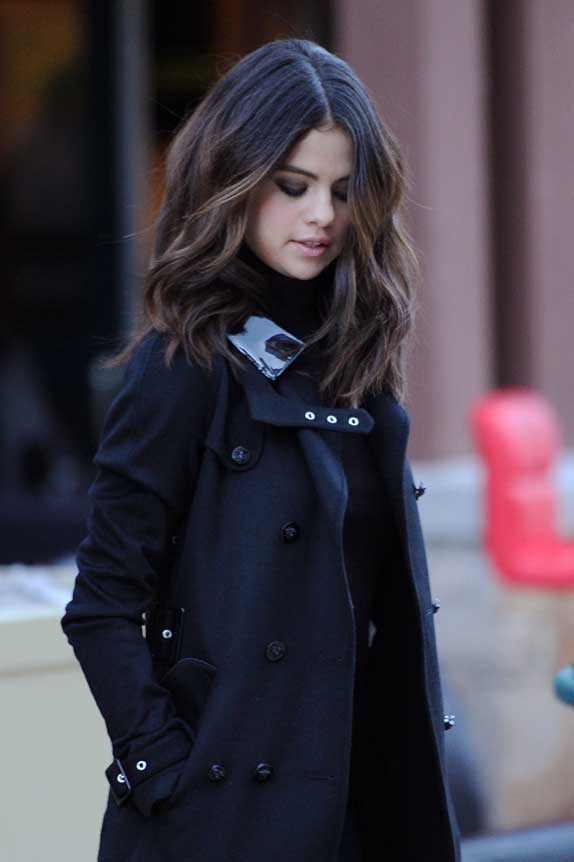 Filmed and directed by Petra Collins, Selena eats lipstick, clamps her tongue with an eyelash curler, eats soap and dances around in a freezer full of peaches! 
We love the covers she posted on her Official Instagram page with her standing in the middle of an American suburban street in a yellow dress holding a paper brown bag in front of a car smoking from the hood. Check out the official video below on YouTube:
OFFICIAL VIDEO: Selena Gomez – Fetish (Audio) ft. Gucci Mane
The origins of Gucci Mane's name are still somewhat cloaked in mystery with the rapper telling reporters his Grandmother used to call his Dad "Gucci Mane".
But that still doesn't explain where the name came from. Does Gucci mean 'Gootchie'? Is 'Mane' the south way to say 'Man'? Here's a fun article that tries to delve deeper and might have finally cleared it up!
Selena Gomez is reportedly dating The Weeknd but used to date Justin Bieber back in the day. Beebs has been filming Killing Hasselhoff in Venice Beach…check out the pics below:
Selena Gomez Trivia: Selena Gomez is from Grand Prairie, Texas and her Mom Amanda Dawn "Mandy" Cornett was a stage actress herself.