Selena Gomez Instagram account currently stands at 125 million followers, the most popular account behind Instagram itself.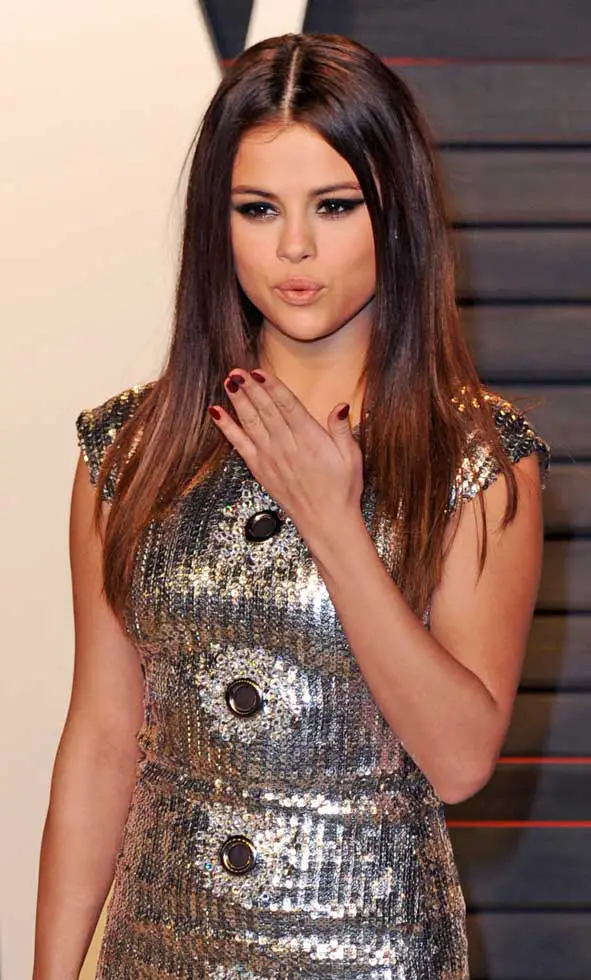 Selena recently broke her own Instagram record for most likes on a picture with a post of her and new boyfriend The Weeknd that she put on the social media platform.
Selena Gomez was pictured at the Vanity Fair Oscar Party matching a Louis Vuitton dress with Jimmy Choo shoes at the A-list party in LA! Selena was also seen leaving a red carpet at the with friend Jennifer Aniston below.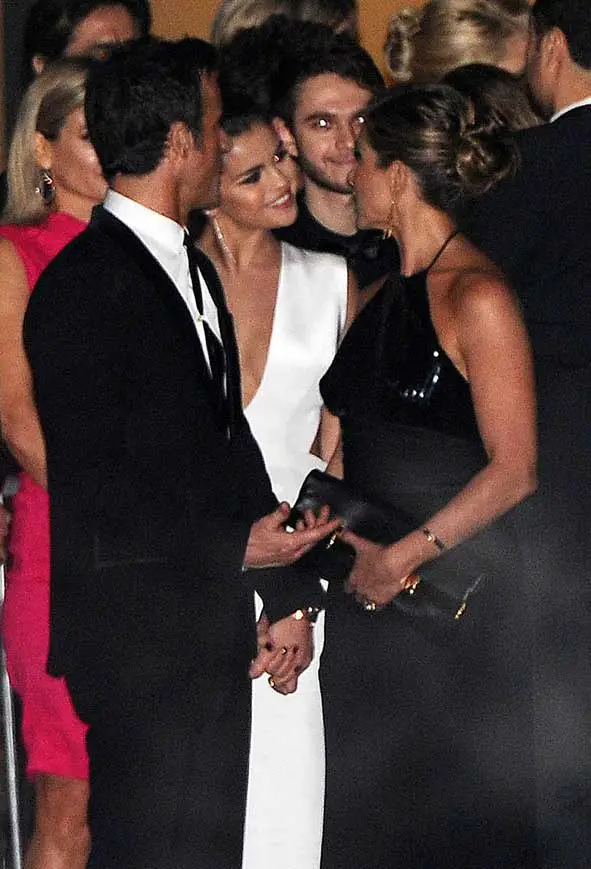 The Vanity Fair party was hosted by Graydon Carter at the Wallis Annenberg Center for the Performing Arts on February 28, 2016, in Beverly Hills, California.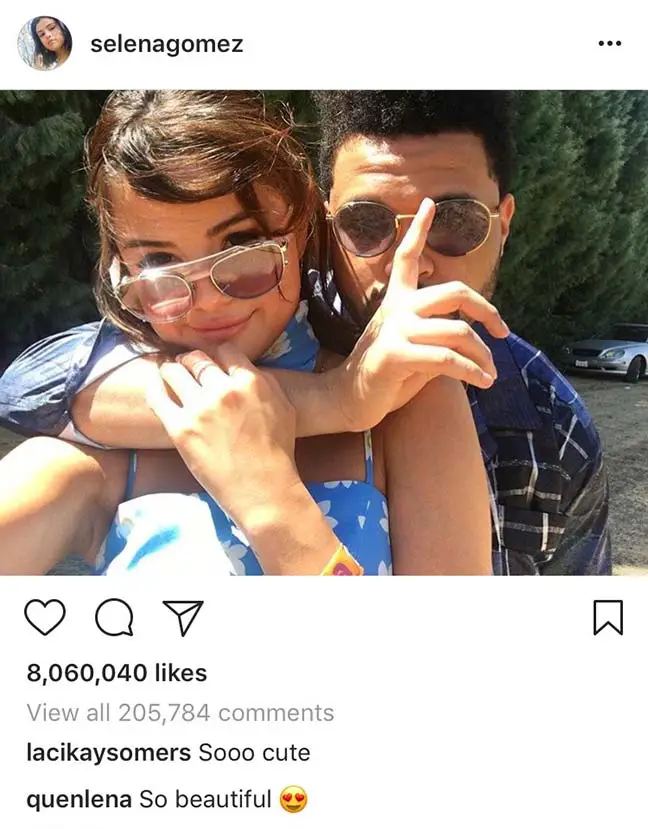 Selena's selfie with The Weeknd has been liked 8 Million times! Here are the most Popular Instagram Accounts as of August 2017:
Instagram

225 Million Followers

Selena Gomez

125 Million Followers

Ariana Grande

112 Million Followers

Christiano Ronaldo

109 Million Followers

Beyonce

105 Million Followers

Taylor Swift

102 Million Followers

Kim Kardashian 

102 Million Followers

Kylie Jenner

96.9 Million Followers

The Rock

92.2 Million Followers

Justin Bieber

91 Million Followers
Taylor Swift recently shocked all her fans by deleting all her posts on her Instagram, Twitter and Facebook wiping all her social media clean!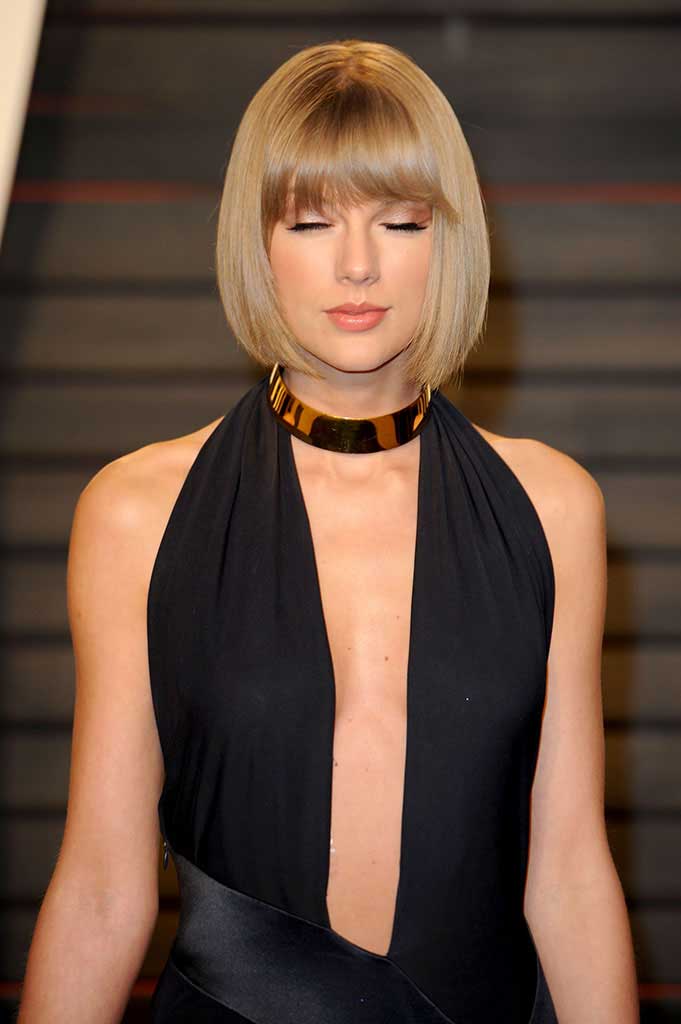 Taylor's fans have remained loyal and stayed following her, making her the 6th most popular account on Instagram.
VIDEO: Ariana Grande One Love Manchester – Justin Bieber, Katy Perry, Coldplay, Miley Cyrus & More: PICS
Selena Gomez Trivia: Selena Gomez owns six rescue dogs! Her adorable pet pooches names are Wallace, Fina, Chip, Chazz, Willie, and Baylor. Selena picked up Baylor, who was a husky mix, while in Canada with ex-boyfriend Justin Bieber saying "We went to a shelter just for fun … and we saw this adorable, adorable puppy, I had to have him."