Charli XCX changed from a Little Black Dress to a casual outfit as she promoted her new single BOYS at the BBC Studios in Manchester, England.
The British singer walked into the interview in a very smart LBD, a black choker, and red heels.
However, after the interview, she clearly couldn't wait to get OUT of the outfit changing to some furry PUMA slides and a Pretty on the Inside MadeMe Jacket.
The Faux Fur PUMA slides will set you back around $100 and you can get them below from Amazon. The MadeMe Pretty on the Inside jacket is currently a best-seller and out of stock.
Rita Ora was also at the BBC Studios recently. The 26-year-old British singer and actress was snapped promoting her new tune Your Song and had her own personal umbrella holder to protect her from the rain! See the Video below:
VIDEO: Rita Ora Has A Personal Umbrella Holder As She Poses For Selfies With Fans
Joe Jonas, Diplo, Wiz Khalifa, Vampire Weekend's Ezra Koenig, Mac DeMarco, D.R.A.M., Jack Antonoff, Mark Ronson, Ty Dolla $ign and Charlie Puth all-star in Charli XCX's new music Video BOYS.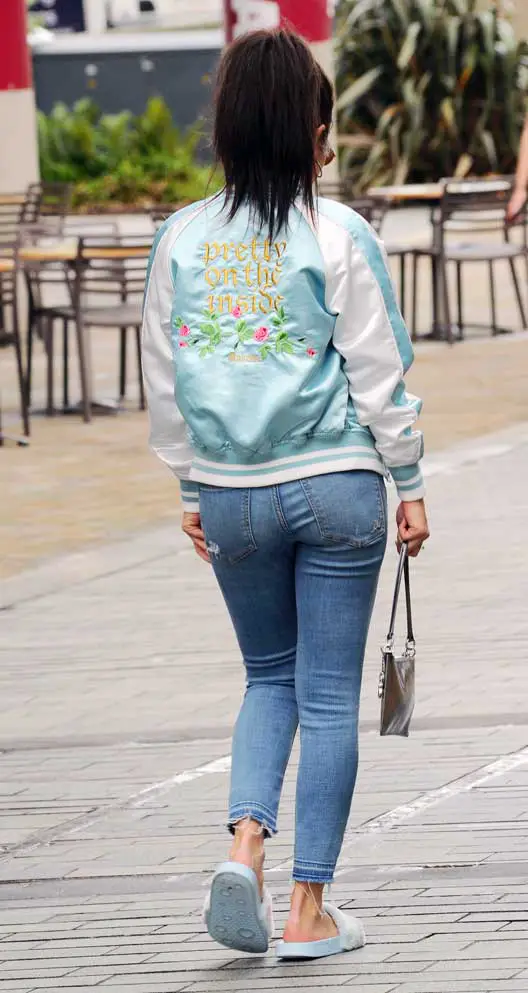 Charli was pictured earlier this year partying at the Hakkasan Nightclub in Las Vegas. Check out the pics here:
Charli XCX Trivia: Charli XCX's fans are called "Angels" which makes them "Charli's Angels"!