David Duchovny filmed the new series of The X-Files in Vancouver at A-Maze-ing Statues!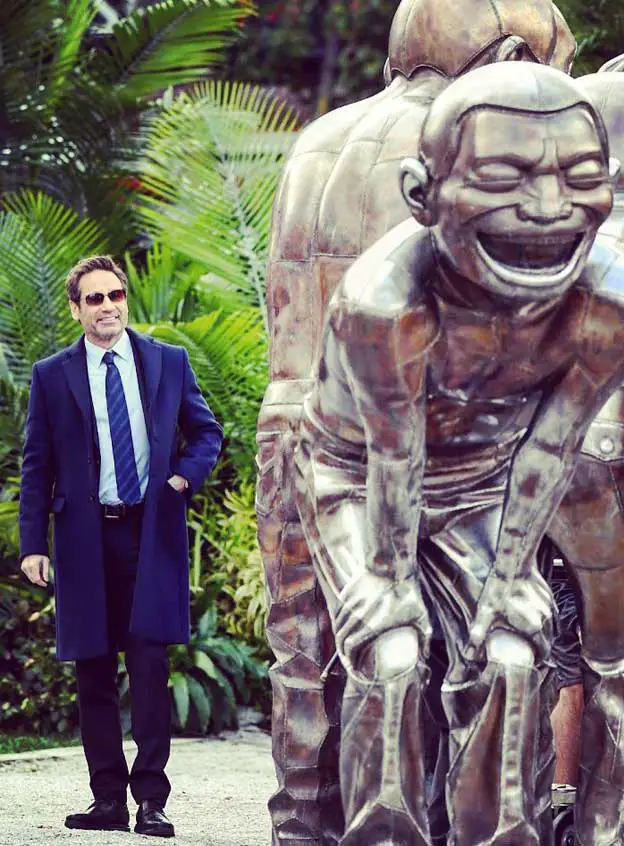 David was seen arriving on set Monday morning taking in the sights as the production filmed the episode in English Bay, Downtown Vancouver.
The scene took place in Vancouver's famous A-Maze-Ing laughter Statues by the ocean in Vancouver. David was filming scenes chatting with an elderly man with black eyes as they walked through the park. 

Gillian Anderson was also filming scenes for the new season of X-Files in Vancouver earlier in the month check out the pictures of her on set right here: Gillian Anderson Gets into a Car Crash on Set of X-Files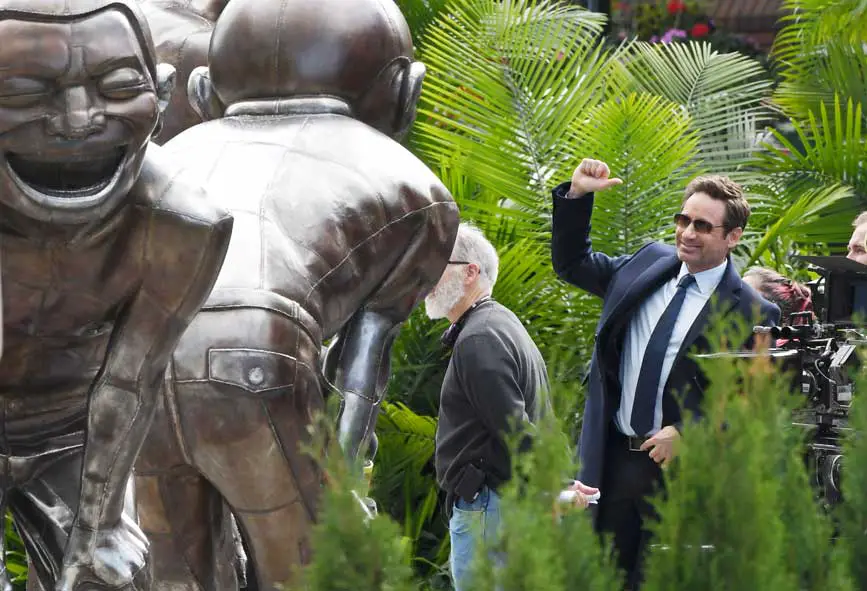 Fox Milder Trivia: Agent Mulder's apartment number is 42, which is the answer to life, the universe, and everything from Douglas Adams' The Hitchhiker's Guide to the Galaxy.