Wowsers! Prince Harry and Meghan Markle have undergone a hair raising transformation, making them practically unrecognizable. While the royal couple made a mad dash stateside to escape the limelight, it looks like they've really gone OTT to go under the radar. The caption reads "Heir today, gone tomorrow #stayhome #savelives".
The latest photos of them in Los Angeles show Meghan with a shaved head and Harry sporting an unruly mane of ginger hair and matching rugged beard.
But before you panic that Meghan's actually done a GI Jane, CelebrityWotNot can reveal it's an artist's interpretation of what the pair could look like during the coronavirus lockdown. Phew!
Hey Reilly popped the picture up on his Instagram account which is laden with digitally altered photos of celebrities. He's even got a snap of The Queen dressed as Marilyn Monroe.
So while they haven't been busy shaving off their hair and growing copious amounts of facial hair, Meghan and Harry do appear to have easily transitioned to life in Los Angeles after leaving their roles as senior working royals in England. 
While lockdown has has kept them mostly out of the picture, we do know a few things about how they're spending their time in sunny California, and it can't be too tough considering they're living in Tyler Perry's £15 million mansion.
VIDEO: Harry & Meghan's Intimate Meeting with Royal Fans in UK
They've installed privacy screens around the plush pad, which boasts eight bedrooms and 12 bathrooms, to protect their home life with their 11-month old son, Archie.
Meghan got to spend her first Mother's Day with a socially distanced date with her own mum, Doris Ragland, who resides in Los Angeles too.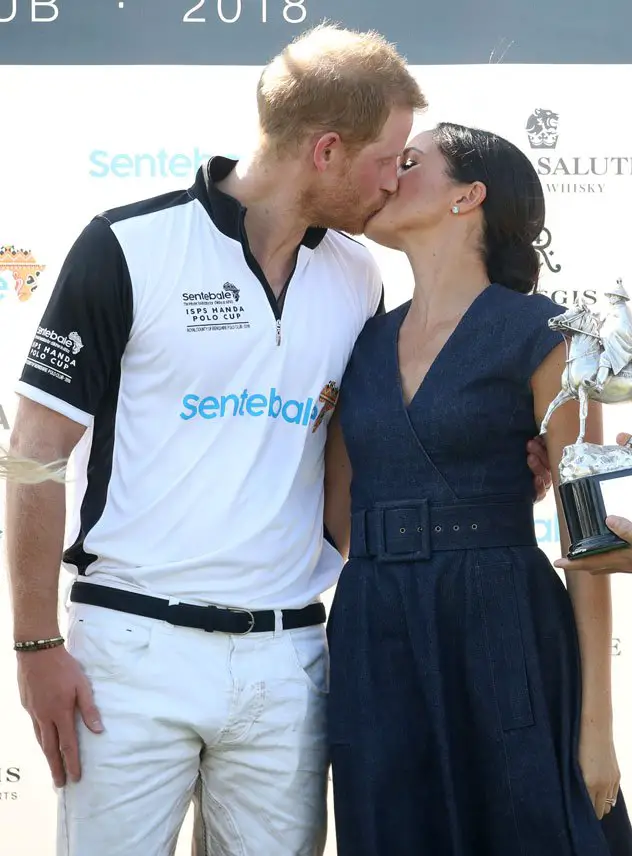 It's also been reported that Meghan and Harry's new BFF is none other than British singer Adele, who lives just a stone's throw from their luxury house and has been giving them guidance about settling down in LA.
Other than that, the Sussexes have remained relatively low-key, but have kept up their philanthropic ventures as they joined Project Angel Food and delivered free meals to those impacted by Covid-19.
The pair will also celebrate their second wedding anniversary on May 19, but any celebrations will likely happen behind the great, big closed doors of their mega millions mansion.
Prince Harry Trivia: Prince Harry's full name is Henry Charles Albert David of Wales.