Halloween will be more of a sporty, rather than a spooky affair for Kate Middleton this year.
The pregnant Duchess of Cambridge won't be bobbing for apples or carving pumpkins but she will still be doing something she loves – playing tennis.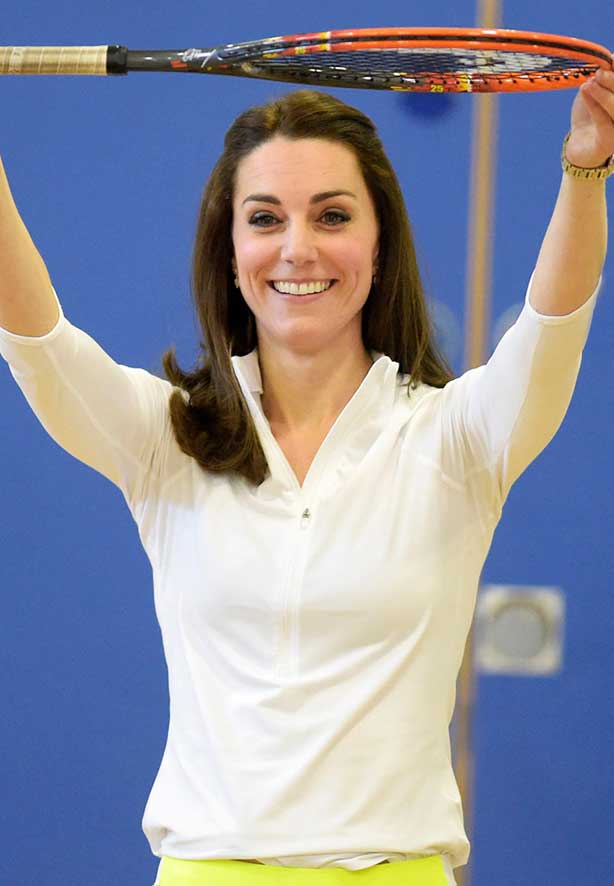 The royal will spend October 31 visiting children at the Lawn Tennis Association in London where she'll not only watch demonstrations but pick up a racket to play with the kids too.
Kate, 35, will get to view a wheelchair tennis match and meet some of the UK's top junior talents in addition to learning more about Tennis for Kids, an LTA-run programme which teaches children aged five to eight-years-old, how to play tennis.
VIDEO: Will & Kate Share a Moment Before Kate Steers a Ship into Harbour: THE ROYALS IN CANADA
Her fun packed and informative day will likely be music to Kate's sporty ears, since she loves both playing and watching tennis. In fact she and her husband Prince William are even teaching their four-year-old son, Prince George, how to play. No doubt Princess Charlotte, two, will be picking up a racket soon as well.
Kate Middleton Trivia: Kate Middleton worked at the clothing store Jigsaw in 2006.