Now that Kanye West has announced he is running for President of the United States he's going to need some promotional material to start his campaign and street artist Pegasus has come up with an eye-catching poster!
A nude Kim Kardashian, wife of Yeezy, stands with a big smile on her face with the words "KANYE FOR PRESIDENT" covering certain body parts.
Kanye West Announces U.S. Presidential Bid Via Twitter
Kanye announced that he will be running for President on his official @ye Twitter account posting: "We must now realize the promise of America by trusting God, unifying our vision and building our future. I am running for president of the United States 🇺🇸 ! #2020VISION"
Not only is he getting support from Kim but Elon Musk is also on board replying to the tweet with "You have my full support!".
VIDEO: Kanye West Business Meeting In Pink Hoodie Before Tweeting Run For President
Kanye was recently spotted just before he tweeted his presidential hopes wearing a bright pink hoody leaving a business meeting in LA. We're not sure if this Yeezy Pink hoody will be available in Gap, announcing a 10 year partnership with them in 2020!
The star-bangled poster of a naked Kim Kardashian adds to Pegasus' long list of iconic artwork featuring the rich and famous. He captured our attention with this fun depiction of Harry and Meghan before they wed.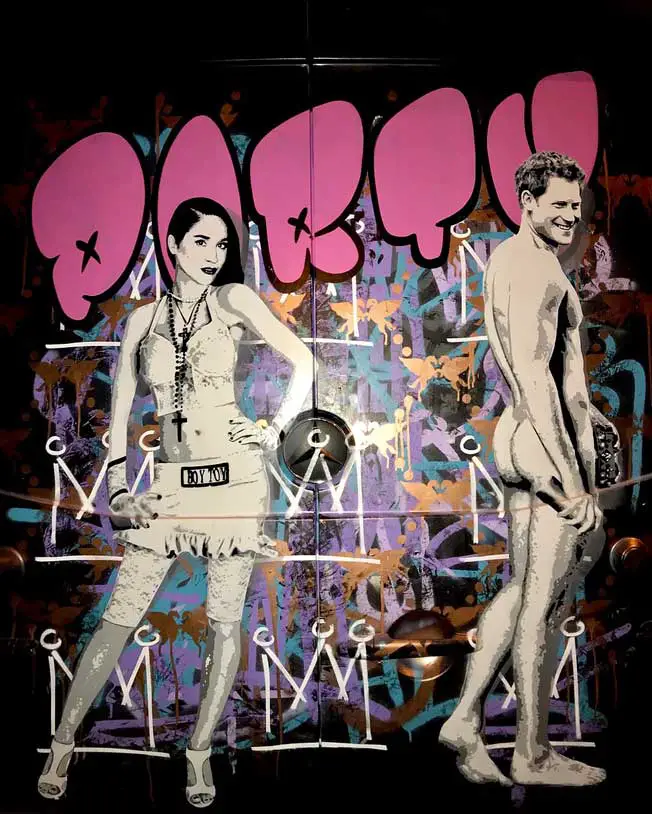 You can even own your own Pegasus Artwork here: Pegasus Artist Official Store
We hope Yeezy sees the poster by Pegasus and Kim doesn't mind baring all to get the rapper into the White House!
Kanye West Trivia: Kanye in Swahili means 'the only one'.