"I am having another baby" Adam Levine proclaimed on the Ellen show as he announced the news of a baby girl!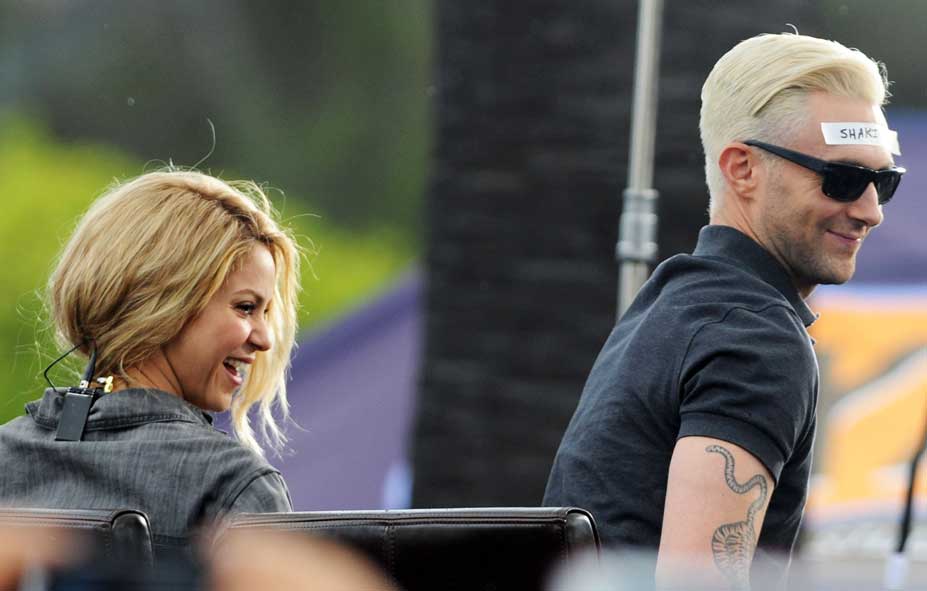 And it was actually Ellen who came up with their first baby's name, Dusty Rose, so the conversation turned to the name of his second child with Adam realizing Ellen wants to be involved AGAIN!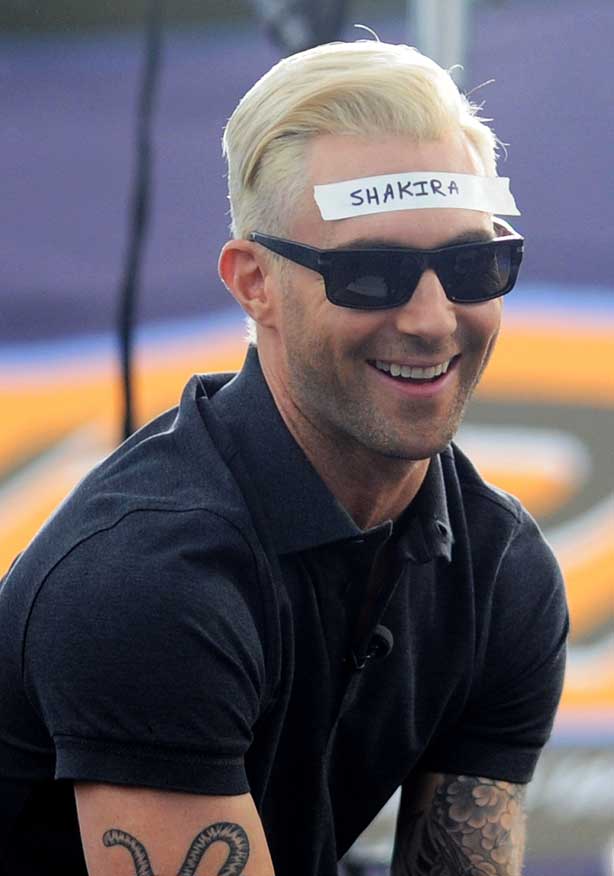 Adam Levine: "So now obviously you're gonna name, whether you like it or not, you're gonna be involved in this next one too."
Ellen:  "And I'll name her?"
Adam Levine: "It'll be a collaborative effort"
VIDEO: Adam Levine Reveals Gender of Baby Number Two
In a funny twist, the Maroon 5 was pictured being interviewed on the US tv show 'Extra' in Studio City, Los Angeles with Blake Shelton and Shakira and he had the name 'Shakira' taped to his head! Could this be a contender for his baby girl's name?
Adam Levine Trivia: Maroon 5 was formed when Adam Levine was only 15 at Brentwood EMH School in Los Angeles.