Is Chris Martin also a cartoonist? The Coldplay frontman was pictured with a signed guitar and caricatures of each band member on it!
The cartoon faces had the letters "J", "C", "G" and "W" written underneath them – standing for the Coldplay members Jonny Buckland, Chris Martin, Guy Berryman and Will Champion.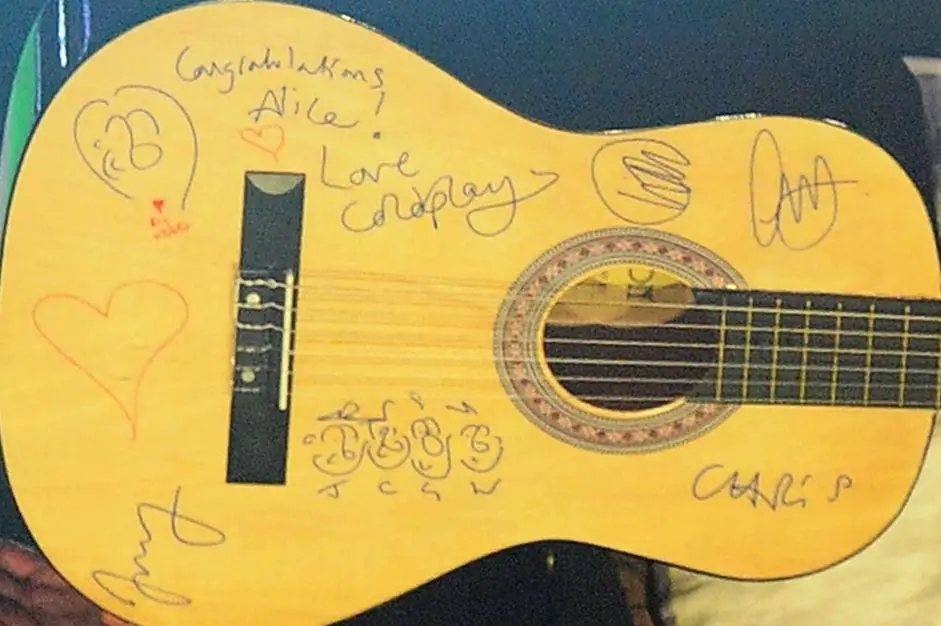 Walking out at the SSE Wembley Arena in London, England, Chris Martin was there to surprise a "Teen Hero" at the BBC Radio 1 Teen Awards with a signed guitar and gave the teenager, Alice, the personally signed guitar.
There was also a message on the guitar saying "Congratulations Alice!" and a second cartoon inside a love heart and the signatures of the four musicians.
VIDEO: Chris Martin in Retro AHA T-Shirt
Chris also showed off a positive message wearing sneakers that he'd taped the word "LOVE" to!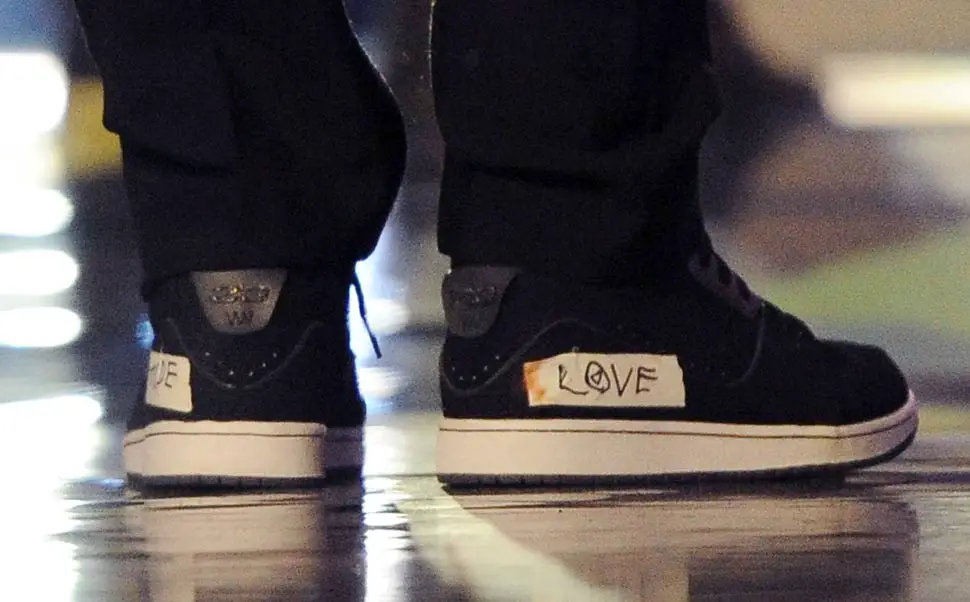 According to the NME Chris Martin is the cartoonist in the band with him drawing another cartoon on a guitar to raise money for the Dreams Come True charity.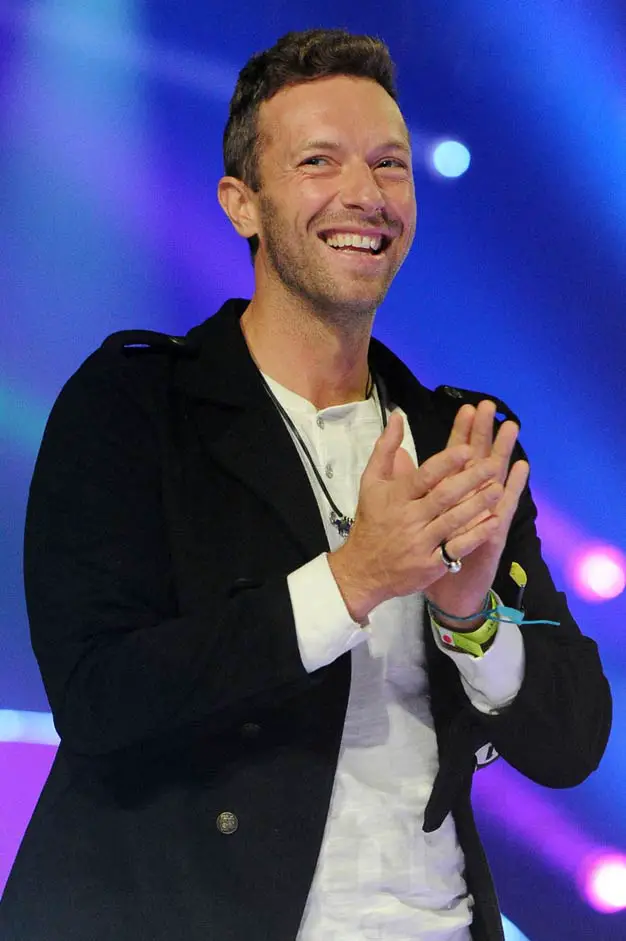 Chris is well known for his charitable work and is a campaigner for Fair Trade. Check out his views about Fair Trade in an article on the Guardian website here: Chris Martin explains why he supports the Fair Trade campaign
Chris Martin, who was previously married to Gwyneth Paltrow, has dated Jennifer Lawrence and is now linked to Dakota Johnson.
Chris Martin Trivia: Chris Martin's great-great-grandfather is William Willett who made Daylight Savings Time a recognized practice.