Arnold Schwarzenegger was seen keeping in great shape as he hit the bike path in Santa Monica with his girlfriend Heather Milligan.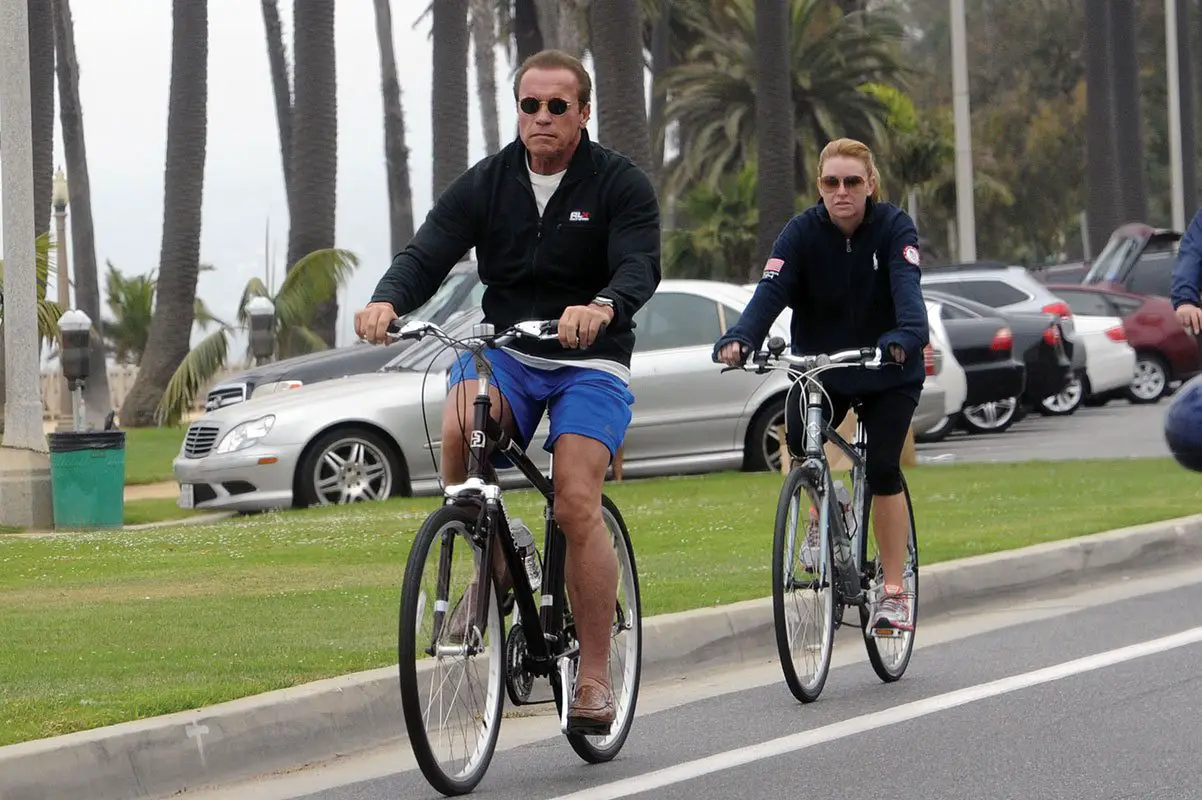 Cycling to Venice Beach Arnold even took his jacket off to give to his girlfriend as they arrived back at the car in the early evening.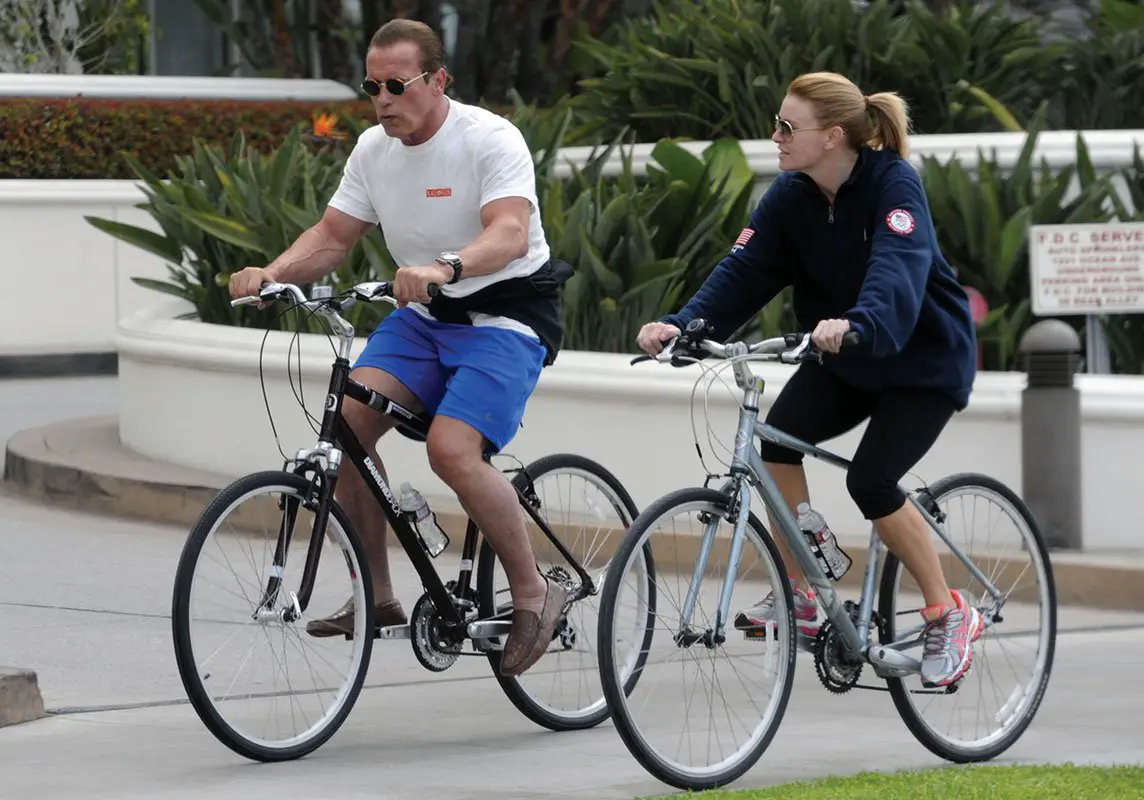 The actor was dressed in a casual t-shirt and shorts and sunglasses as he looked to be enjoyed the summer sun in LA.
Arnold Schwarzenegger was recently spotted taking his daughter Christina to lunch in his Green Veggie-Oil fueled Hummer, Los Angeles. The "Governator" was seen smoking a cigar as he left popular lunch spot R&D in Santa Monica. Check out the video below:
VIDEO: Arnold Schwarzenegger Hummer. Terminator leaves lunch in his Veggie-oil fueled Car
Oil be back! Arnold Schwarzenegger was also spotted going for a spin with his best friend, a chocolate Labrador named Gustav! His Hummer is actually vegetable oil-fueled. See the vid below:
EXCLUSIVE VIDEO: Arnold Schwarzenegger Drives Hummer with Pet Labrador Along for the Ride
Arnold Schwarzenegger Trivia: The Guinness Book of World Records called Schwarzenegger "the most perfectly developed man in the history of the world."