Here's a first look at Tom Hanks as Mister Rogers. Tom Hanks will play Rogers in You Are My Friend, which is directed by Diary of a Teenage Girl's Marielle Heller, and chronicles Rogers' friendship with journalist Tom Junod, played by Matthew Rhys.
According to IMDB, the story goes: "After a jaded magazine writer (Emmy winner Matthew Rhys) is assigned a profile of Fred Rogers, he overcomes his skepticism, learning about empathy, kindness, and decency from America's most beloved neighbor." We can't wait!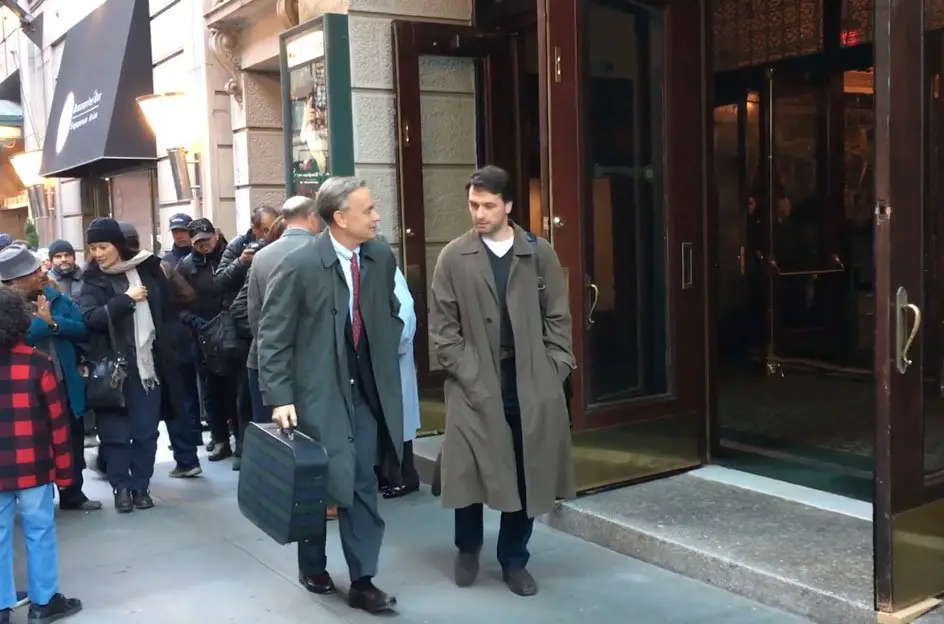 Tom Hanks Trivia: Tom Hanks's son, Colin Hanks, previously played Fred Rogers in an episode of Drunk History.