Ruby Rose was spotted in character as Kate Kane as she filmed scenes for Batwoman Season 1 in Vancouver, Canada.
Wearing a smart black blazer and matching trousers with her sleeves rolled up the actress showed off her tattoos and short hair. You could even spot a collection of stars tattoo behind her right ear as well as on her wrists.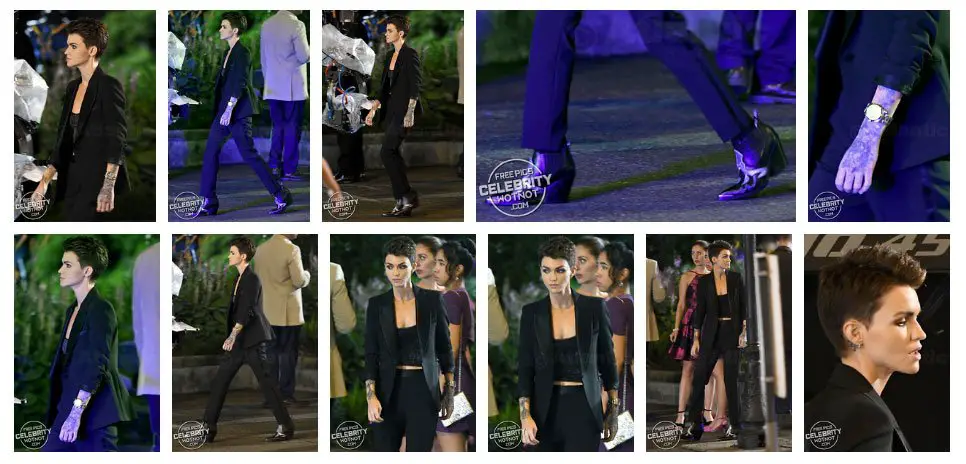 Ruby Rose also fashioned some killer cowboy-style boots with silver details. She was joined in a scene by another actress wearing a bright pink dress, who looked to be Rachel Skarsten playing Alice in the series
Ruby Rose drank a coffee in between scenes where she looked upset with a Gotham City cop next to her. The filming location was at The Vancouver Club, 915 W Hastings St, Vancouver, BC, V6C 1C6, Canada. Check out more filming locations on our PapMap.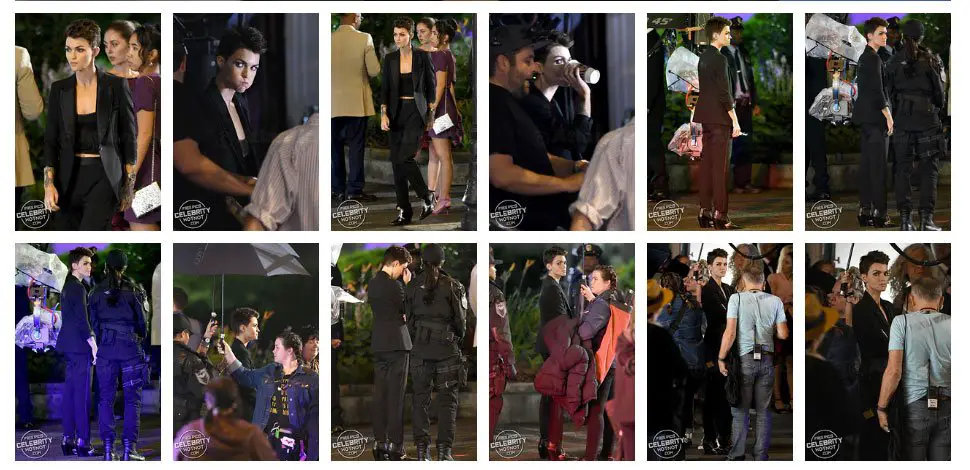 In the cold winter night a filming assistant also held her coat for her and had an umbrella over the actress. 
Check out our FREE Superhero Picture Galleries where you can use ANY of the images for FREE on your website, blog, publication or social media account. If your a fan of Batwoman then you might like our FREE pics of Supergirl, The Flash and Deadpool:

Ruby Rose Trivia: Australian Ruby Rose is an amateur boxer and has 65 reported tattoos.