Who: Ruby Rose, Kate Kane, Batwoman
What: Filming Batwoman Season 1
Wearing: A smart black suit and some killer silver detailed heels
Where: The Vancouver Club, 915 W Hastings St, Vancouver, BC, V6C 1C6, Canada
---
Ruby Rose was spotted in character as Kate Kane as she filmed scenes for Batwoman Season 1 in Vancouver, Canada.
Wearing a smart black blazer and matching trousers with her sleeves rolled up the actress showed off her tattoos and short hair.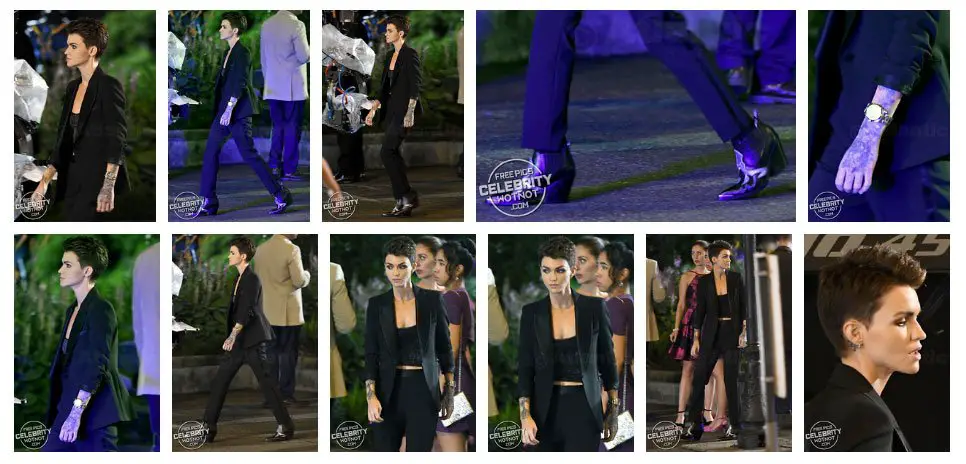 Ruby Rose also fashioned some killer cowboy-style boots with silver details. She was joined in a scene by another actress wearing a bright pink dress.
Ruby Rose drank a coffee in between scenes where she looked upset with a Gotham City cop with her.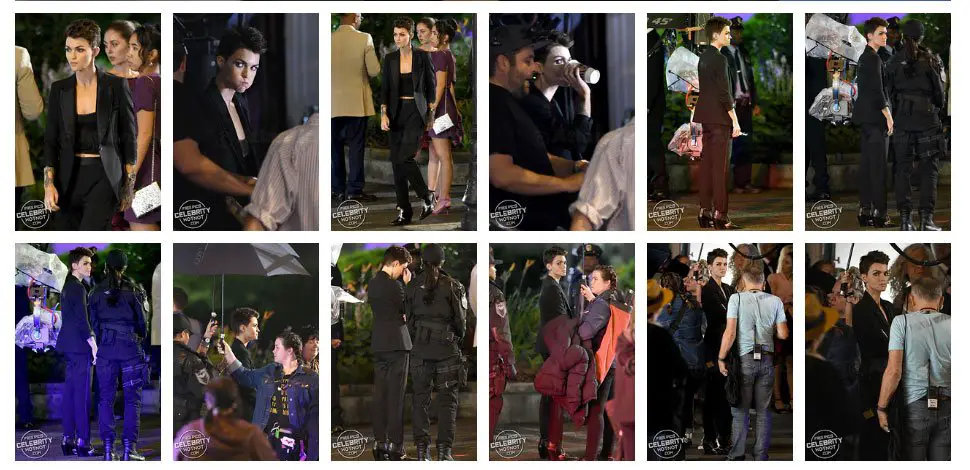 Ruby Rose Trivia: Australian Ruby Rose is an amateur boxer and has 65 reported tattoos.