Johnny Depp was spotted on set of The Professor walking out of a back door with the sign 'The Swedish Touch' hanging above his head!
The 54-year-old Pirates of the Caribbean star fashioned a smart three-piece suit and was joined by Danny Huston who can currently be seen in Wonder Woman.
Johnny wore sunglasses and spent a couple of hours checking out the set in Vancouver, Canada and even said hi to a couple of tourists as he was rushed in by a bodyguard!
The Professor is a period comedy-drama that follows a college professor who lives his life with reckless abandon after being diagnosed with a terminal illness.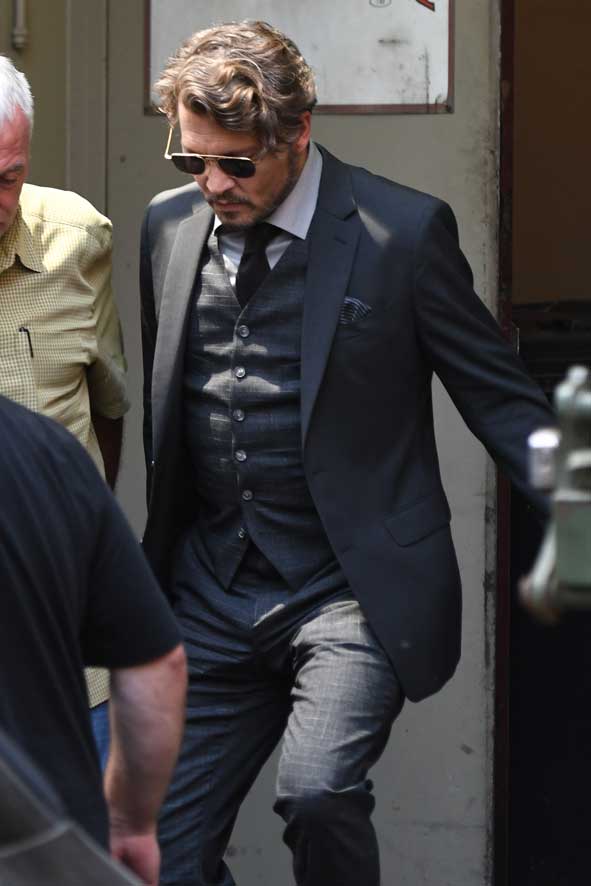 It stars Danny Huston, Rosemarie DeWitt and Zoey Deutch with join Devon Terrell and Odessa Young in the movie. See MORE pics of Johnny Depp on set of Richard Says Goodbye below:
Johnny Depp Trivia: Johnny Depp played the lead guitar on the Oasis track "Fade In-Out" from the 1997 album Be Here Now!