Johnny Depp was pictured and filmed in Vancouver, Canada signing autographs and posing for pics with hundreds of fans. But now the footage has been put on YouTube a lot of fans think it's NOT Johnny Depp and it's causing some arguments!
Celebrity WotNot has the Exclusive video and one fan is sure it's Seba Alon, a Swedish Chilean musician, actor & hairdresser who according to his Facebook page, "lived in Stockholm until June 2012 when a group of people confused him in the local subway as actor Johnny Depp, photographed him … and the rest was history."
Johnny has at least 31 tattoos and the questioning around the authenticity of this Johnny Depp seems to revolve mainly around his tattoos – or lack thereof – on his hands.
Depp has a huge "Z", which looks like a flash, is on his left hand. "Z" is a common Native American symbol and motif. However, in the video below, he DOESN'T have that tattoo on his hand.
On the back of his right hand, he has a crow tattoo based on The Crow (1994) which he starred in and on his knuckle Johnny recently changed "Slim" to "Scum". This is in reference to his wife Amber Heard, after Amber filed for a divorce. This tatto is also not visible in the video below.
VIDEO: Why Do Fans NOT Believe This is Johnny Depp?
Johnny has a new tattoo too. On the back of his upper left arm is a little guitarist which was drawn by Johnny's son Jack. Bill Carter got the same tattoo and Vanessa Paradis has a t-shirt with the drawing.
Johnny was in Vancouver at the time filming Richard says Goodbye so perhaps his tattoos were covered up by thick makeup? Below he can be seen whizzing into a building with his entourage in Vancouver, Canada just days before the signing in the street was captured on video.
One fan pointed out that this Johnny was accompanied by his longtime bodyguard Jerry Judge. The veteran private British security specialist has worked with Johnny Depp for over 15 years and has also worked for Paul McCartney, Arnold Schwarzenegger, Antonio Banderas and Julia Roberts.
The video showed off Depp's scruffy hair and smart jacket and shirt while Johnny's team of assistants had everyone line up on the sidewalk as he greeted each fan one by one.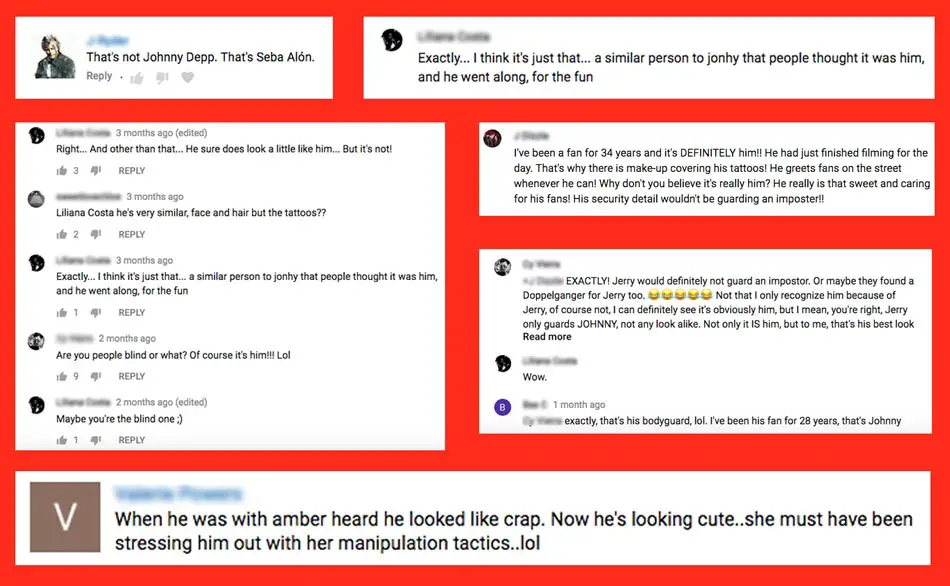 And then there were quite a few comments (above) about why perhaps Johnny might be looking different these days. Celebrity WotNot is sure it got its Johnny Depp correct but we will leave it up to you to decide!
VIDEO: Johnny Depp Meets Tom Cruise in Hollywood
We definitely got it right when Johnny was seen bumping into Tom Cruise on the Hollywood Walk of fame (above).
Johnny has been in Vancouver to film Richard Says Goodbye in alongside Danny Huston, Rosemarie DeWitt and Zoey Deutch. Devon Terrell and Odessa Young will join the star cast in the period comedy-drama. Danny Huston can currently be seen in Wonder Woman.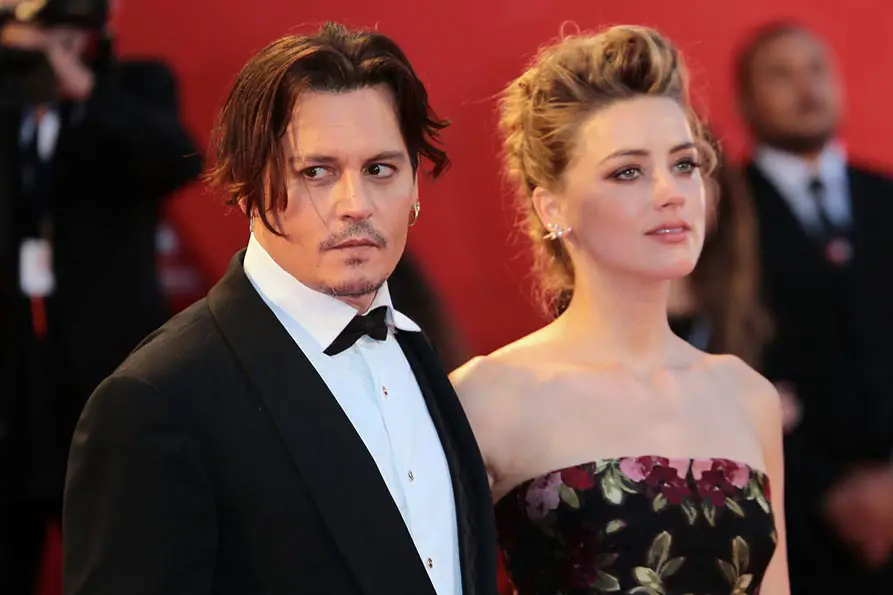 Johnny Depp Trivia: Johnny Depp used to sell pens as a telemarketer and was a makeup artist before he became an actor!