"Breath" or "breathe"? It can be confusing for anyone and that includes a certain A-lister.  While enjoying Shailene Woodley's Instagram, along with her 2.6 million followers, CelebrityWotNot couldn't help but notice the Big Little Lies beauty can't seem to get her words right.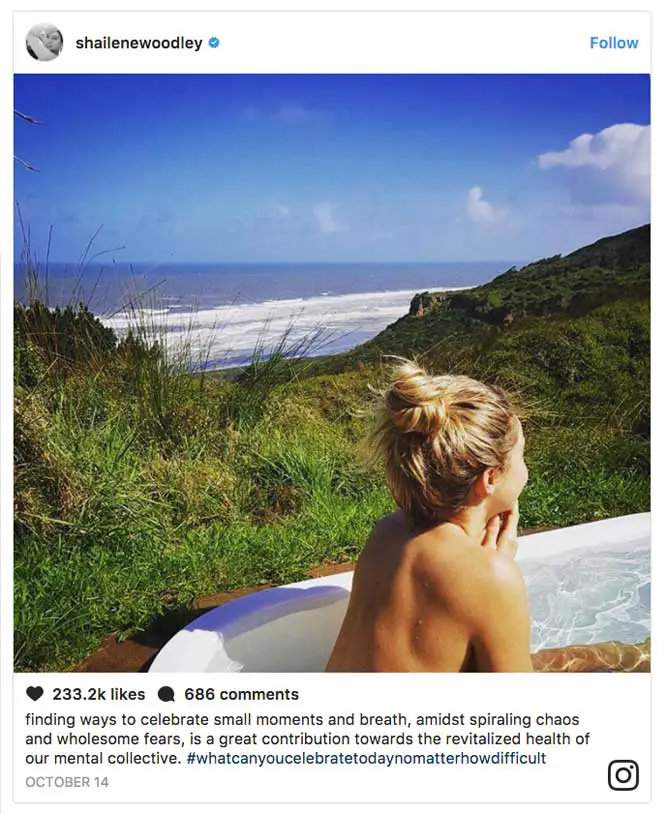 Breathe is the simple act of breathing in and out, while breath is, to quote the English dictionary; "the air taken into or expelled from the lungs".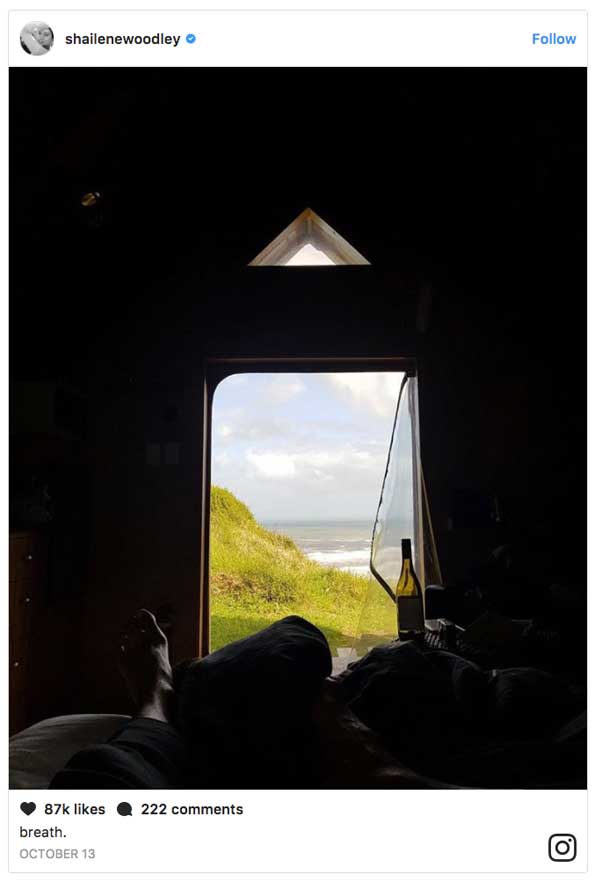 So when Shailene posted a photo of herself naked in a bathtub without any clothes on admiring a gorgeous ocean view and captioned it: "Finding ways to celebrate small moments and breath" it was clear she'd been too engrossed by her beautiful surroundings to notice her error.
But it turns out she's made the mix-up before. After she captioned another image of the view from a cabin in the hills of New Zealand with the word "breath" she was corrected by some seemingly irritated followers.
EXCLUSIVE VIDEO: Shailene Woodley Theo James Share A Big Hug After Lunch Together in Los Angeles
"I breathe thanks," wrote one, while another quipped: "Just breathe and go vegan." Others simply wrote: "*Breathe".
Luckily for Shailene, though most of her fans are more focused on how much they adore her rather than her spelling!
Shailene Woodley Trivia: Shailene Woodley's dad, Lonnie Woodley, was a school principal.