P!NK wore a bandana and a blue dress as she cycled around the trendy Abbot Kinney Boulevard in Venice Beach, California.
Alecia Beth Moore, known professionally as Pink, was joined by husband Carey Hart who knows a thing or two about bikes, seen as he's a pro motocross star.
The couple spent some chilled time together on their beach cruisers with both of them carrying a cold Starbucks drink.
Pinks red bike even featured a wicker basket and cup holder as she matched her blue dress with denim-style leggings and leather biker boots.
Not one to shy away from a fashion statement Pink was also pictured filming a music video driving a tractor down Sunset Boulevard. Check out our video below:
VIDEO: Pink Rides A Tractor Down Sunset Boulevard Filming "So What"!
Wearing a bright purple top with her red and black bra showing, she matched the outfit with green and blue striped leggings, red-rimmed sunglasses and blue socks!
Pink and Carey Hart have two children together,  a girl and a boy called Willow Sage and Jameson Moon.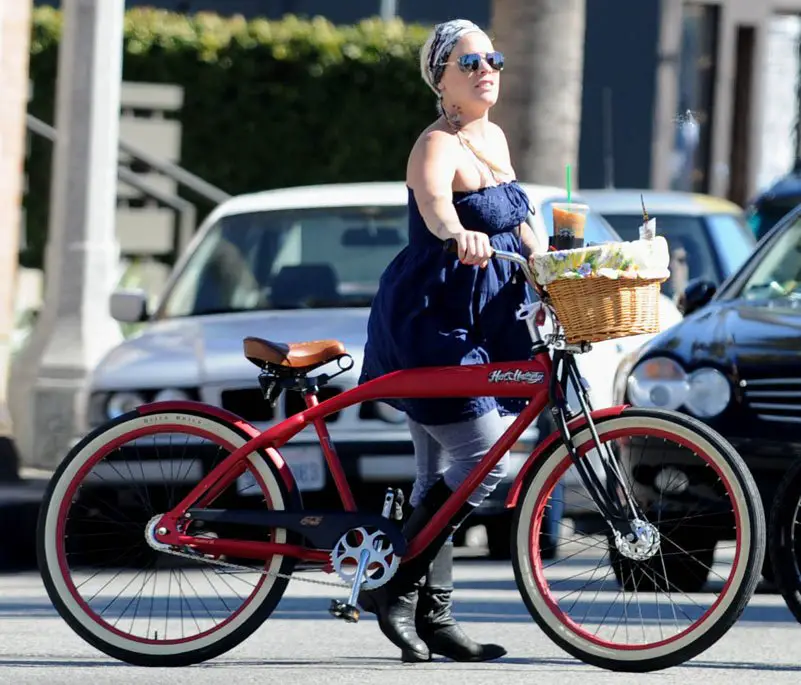 P!NK also showed that she even cycles like a rock star wearing a black leather jacket, ripped men's denim worker jeans, leather shoes and oversized sunglasses! See the pics here: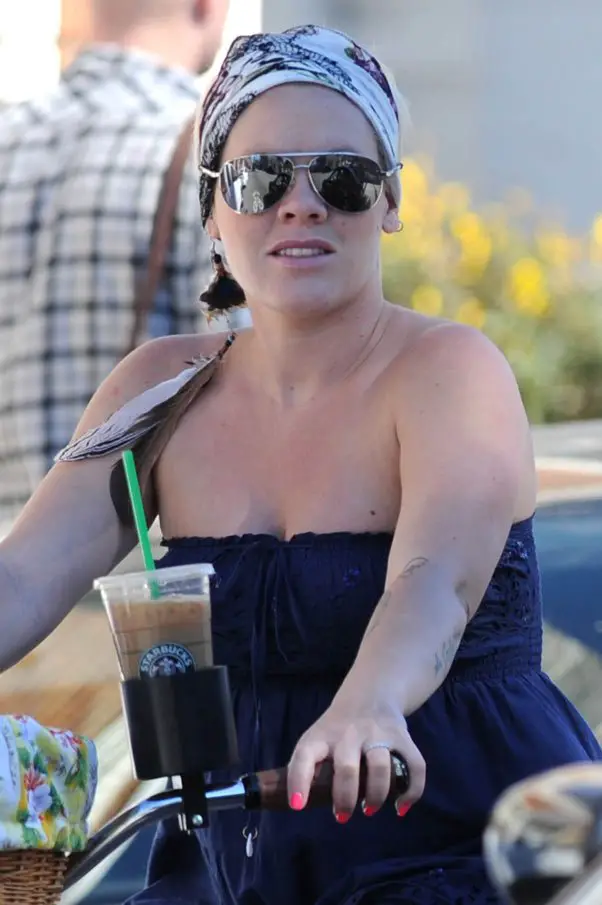 P!NK was also spotted popping to the local store in Los Angeles but unlike the rest of us, she decided to put on a stripy red and white bikini and hop on her Triumph motorcycle!
The "So What" and "What About Us" singer looked to enjoying the LA sunshine as she flashed the peace sign wearing her crash helmet and oversized sunglasses.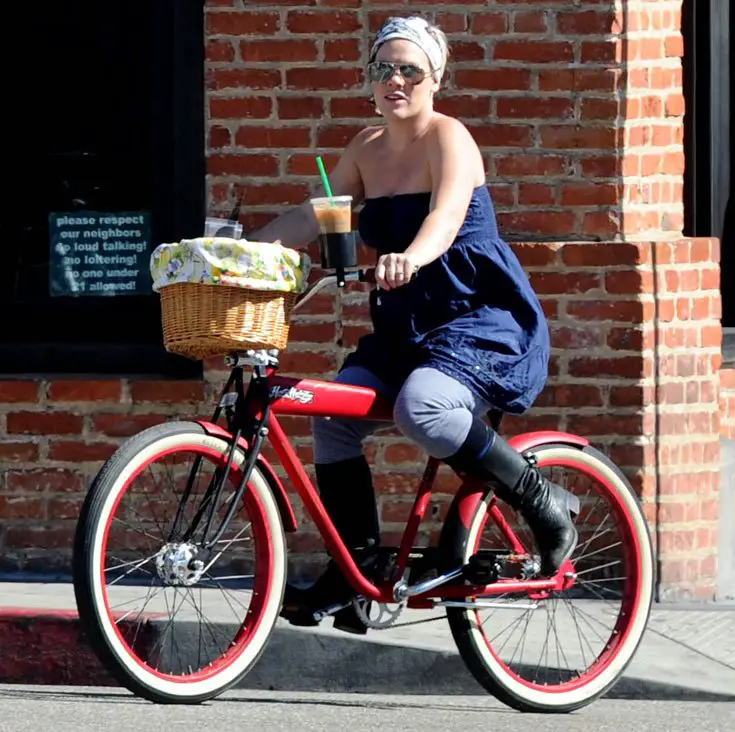 Pink has actually JUST been named as the 'Most Beautiful Woman' by People Magazine! The 38-year-old star is pictured on the 'Most Beautiful Issue' with her children  Willow Sage and Jameson Moon!
P!NK Trivia: Pink was a member of a band called Basic Instinct when she was younger, aged 14!