Meg Ryan and John Mellencamp rekindled their relationship this year after a three-year break. The couple split back in 2014 after dating for several years.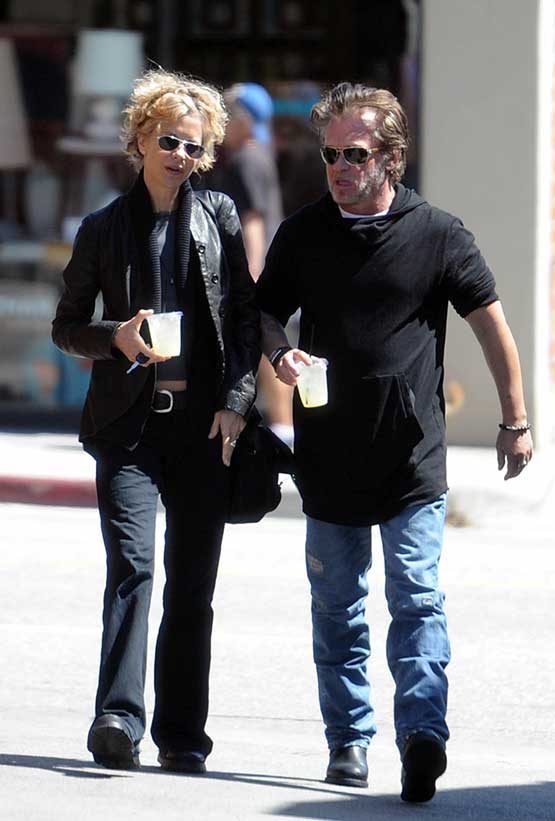 The couple got back together this summer and have been seen arm in arm in Manhattan with Meg wearing a ring on her engagement finger. Here the couple carried a take out drink together in Los Angeles.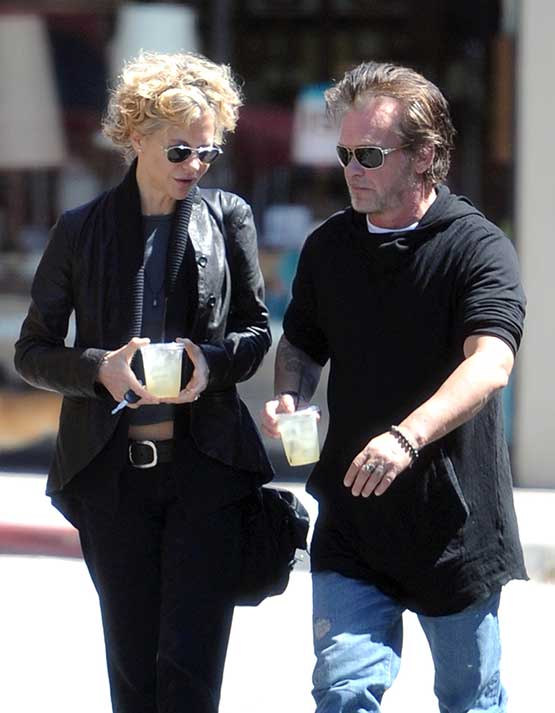 Extra TV was first to report the news, check out the story and pics on their website Is Meg Secretly Engaged to John Mellencamp
John Mellencamp was previously married to Victoria Granucci from 1981-1989 and before that Priscilla Mellencamp from 1970-1981.
John also married Elaine Irwin in 1992-2011. Meg Ryan was previously married to actor Dennis Quaid but they divorced in 2001.
Heidi Klum and Martin Kristen Kissing in LA – Celebrity Couple Flashback!
John gave an interview back on 1st March 2017 on the Howard Stern Radio Show in which he told the DJ that "Women hate me. I loved Meg Ryan. She hates me to death".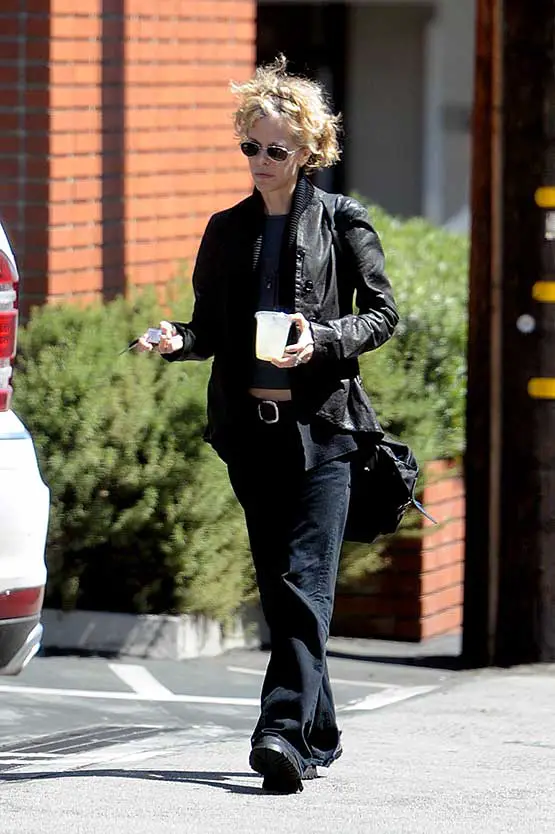 The interview took place before John and Meg rekindled their relationship this summer.
John Mellencamp Trivia: John has two sons with former wife Elaine Irwin and five children in total from his 3 marriages. He named one of his sons, Hud, after Paul Newman's character in the movie Hud.