Britney Spears is being played by Australian actress Natasha Bassett for a new unauthorized biopic titled Britney Ever After by the Lifetime Network.
Lifetime's unauthorized biopic of Britney Spears shows her on the Music Awards red carpet with former manager Larry Rudolph.
Britney and Justin Timberlake were also seen back together on set of a new film about the pop superstar's life earlier in the week.
Natasha hit the red carpet as photographers were seen taking pictures of the icon. Her manager Larry Rudolph was played by Peter Benson.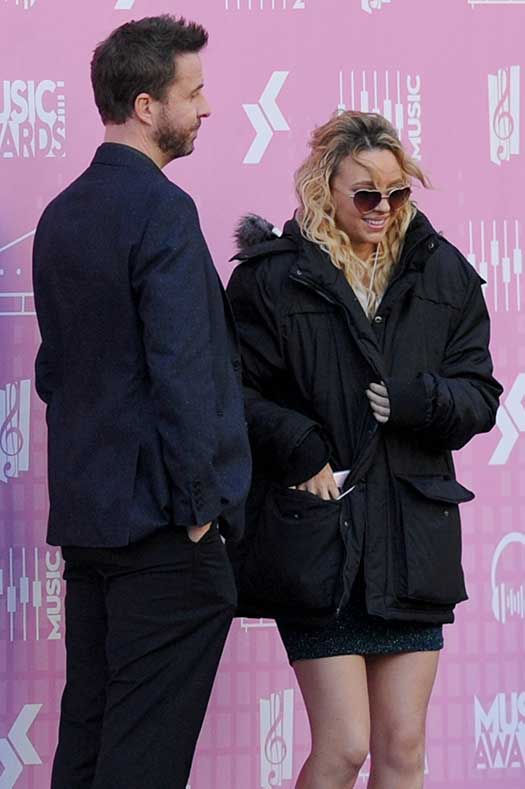 Wearing love heart-shaped sunglasses Natasha filmed scenes where she hit the red carpet as photographers swarmed the superstar, recreating Britney's rise to fame.
Check out our video below of Britney, played by Natasha Bassett, escaping the paparazzi in her sports car: Celebrity WotNot Video Paparazzi Chase Britney in Unauthorized Britney Spears Biopic Movie
Britney and Justin Timberlake were also seen back together on set during filming! Check out the iconic couple filming scenes here: Celebrity WotNot Britney and Justin Are Back Together In New Unauthorized Lifetime Biopic
VIDEO: Britney Ever After Filming! Even Justin And Baby Sean Make An Appearance!
Britney and Larry Rudolph were filmed leaving a building together with the paparazzi and fans lying in wait.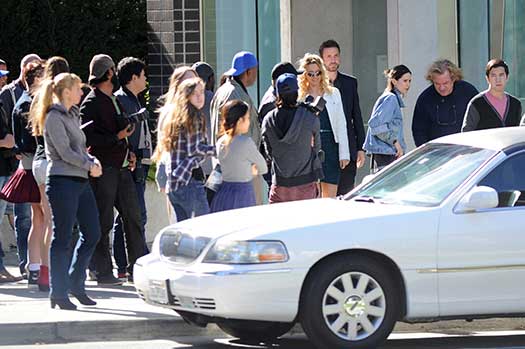 The film was released in February 2017 and was NOT authorized by Britney Spears.
VIDEO: Britney Spears is a Smurf with Boyfriend David Lucado in Low Cut Bandage Dress, LA
Natasha Bassett Trivia: Natasha Bassett's big break came on the Hollywood blockbuster Hail, Caesar!